Asahi Beer Suita Brewery
Beer brewery that offers tours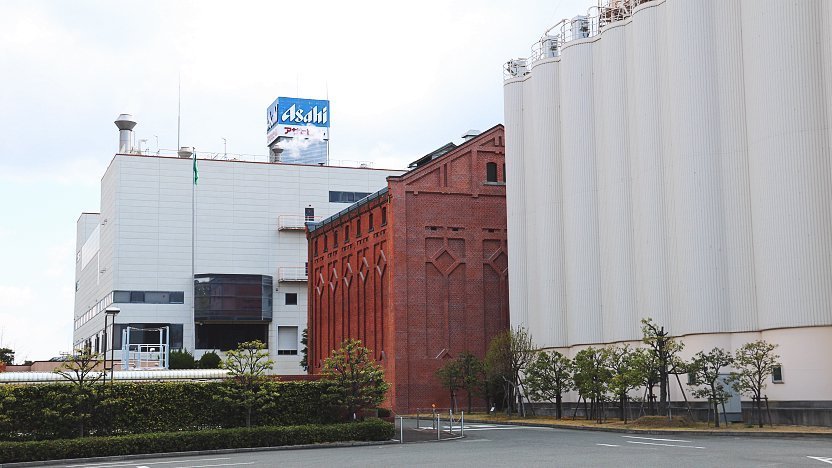 Asahi is one of Japan's top four beer producers and has its roots in Osaka. Its most well-known and internationally recognized product is Asahi Super Dry, a very light, crisp lager, which was launched in 1987. The Suita Factory (アサヒビール吹田工場, Asahi Beer Suita Kōjō) in Osaka is the company's first brewery, built in 1891.
Brewery tours are offered at the Suita Factory which last about 90 minutes and include a tasting session. Most tours are conducted in Japanese, while multilingual audio guides are available for download to one's mobile device. English tours are held only on selected days.
A typical tour starts with a video presentation of the Asahi products and continues to galleries with displays about the history of the company and the production process of beer. It then moves on to observation decks from where the brewery's canning, bottling and packing areas can be viewed from behind windows. Along the way, there are also promotional posters from past decades and a section showcasing the factory's collection of international beers.
Technology and automation play an important role in the factory, as several million bottles are produced every day. Most notable are the bottling and canning processes that deliver the final packaged product within minutes. In fact, the conveyor belt system used in the bottling process at the Suita factory in the early 20th century is said to form the foundation for conveyor belt sushi. The last twenty minutes of the tour consist of tasting, when visitors can try up to three glasses of beer and receive some snacks.
Apart from the brewery tour, the factory has a gift shop that sells Asahi products and memorabilia, some of which are not available elsewhere. A number of historic structures from the original factory still remain on the grounds, including a large brick building from the early 20th century, a brick wall with stained glass windows and the top part of a chimney, all found near the entrance to the factory.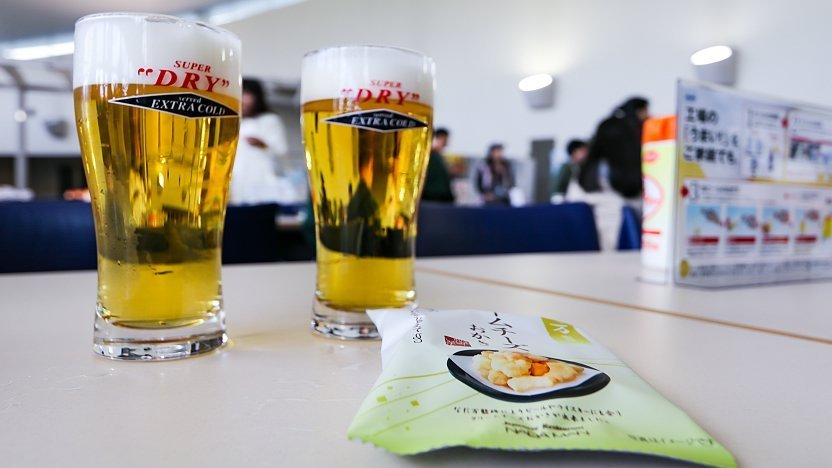 The brewery's entrance gate for the public is located on the northwest of the factory grounds, about a ten minute walk from Suita Station on the JR Kyoto Line (9 minutes, 190 yen from Osaka Station) or Hankyu Senri Line (15 minutes, 240 yen from Umeda Station).
How to get to and around Osaka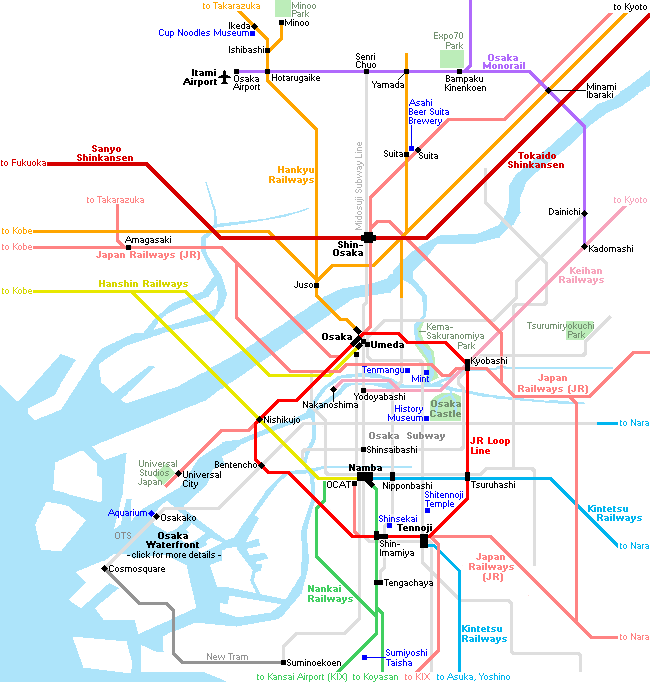 Brewery tours cost 1000 yen (300 yen for visitors below the age of 20) and start periodically between 10:00 and 15:00, except on a few selected days per month (check the official website for details). Reservations should be made in advance online or by phone (06-6388-1943).
Questions? Ask in our forum.
Kaneyoshi Ryokan

A modern Japanese inn in Dotombori. the center of Osaka. 2 subway stations nearby. Close to many shops and Osaka Castle.

View site

Sponsored
Top rated in Osaka
powered

by