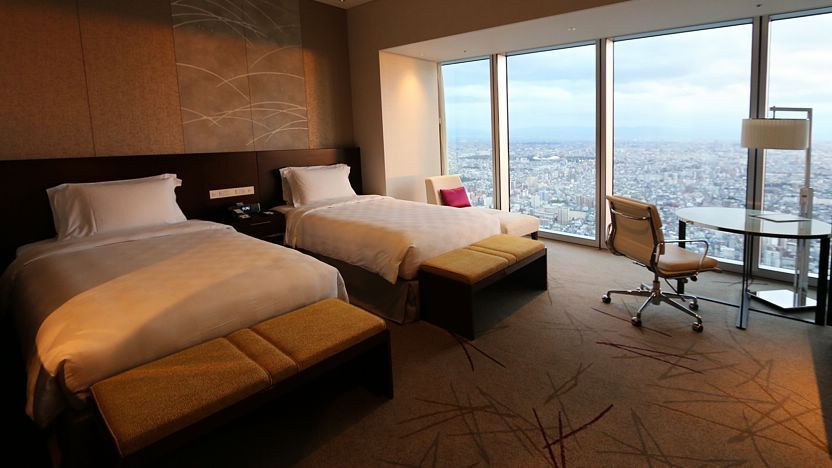 There are a lot of accommodation choices in Osaka that range from high-end domestic and international hotel chains to cheap capsule hotels and everything in between. Below is a brief introduction to the main hotel districts around Osaka, their advantages as a base for tourists and some recommended hotels: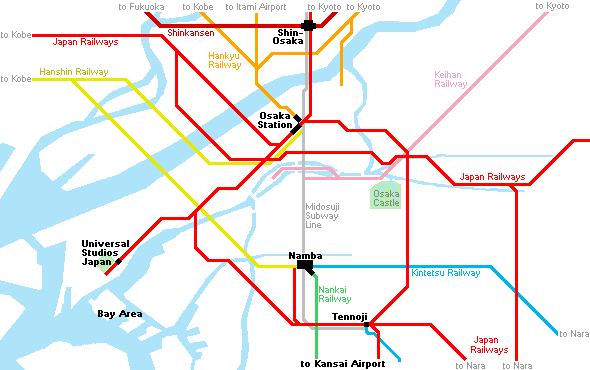 Osaka Station
A regional transportation hub with direct connections across Osaka and to neighboring Kyoto, Kobe and Nara, the area around JR Osaka Station, also known as Kita or Umeda, is one of the most convenient places to stay in Osaka. The district offers plenty of shopping and dining options but is considered less exciting than the lively Namba district further south.
Shin-Osaka Station
The area around Shin-Osaka Station is convenient for those using the shinkansen for side trips to Kyoto, Hiroshima and elsewhere. Located north of Osaka's city center, the area does not offer many dining and shopping options but is only a relatively short train or subway ride away from the Umeda and Namba districts.
Namba
Namba or Minami is known as Osaka's most exciting dining, entertainment and nightlife district. Namba is also a major transportation hub for urban and regional train connections; however, it is not very conveniently served by JR.
Tennoji
A major station along the Osaka Loop Line, Tennoji gained a lot of attention when Abeno Harukas was opened there as Japan's tallest building in 2014.
Universal Studios and Bay Area
Visitors to the Universal Studios Japan may find it convenient to stay at one of the hotels found just outside the park's gates. Accommodation options can also be found on other nearby man-made islands that make up the Osaka Bay area which is also home to the Osaka Aquarium. Although not located too far from the city center, the Bay Area is not the most convenient base for exploring the rest of the city.
Kansai Airport
Due to Kansai Airport's location about 50 kilometers outside of the city, those with early-morning departures and late-night arrivals may find it more convenient to stay in one of the hotels close to the airport instead of in the city center.
Questions? Ask in our forum.
Kaneyoshi Ryokan

A modern Japanese inn in Dotombori. the center of Osaka. 2 subway stations nearby. Close to many shops and Osaka Castle.

View site

Sponsored