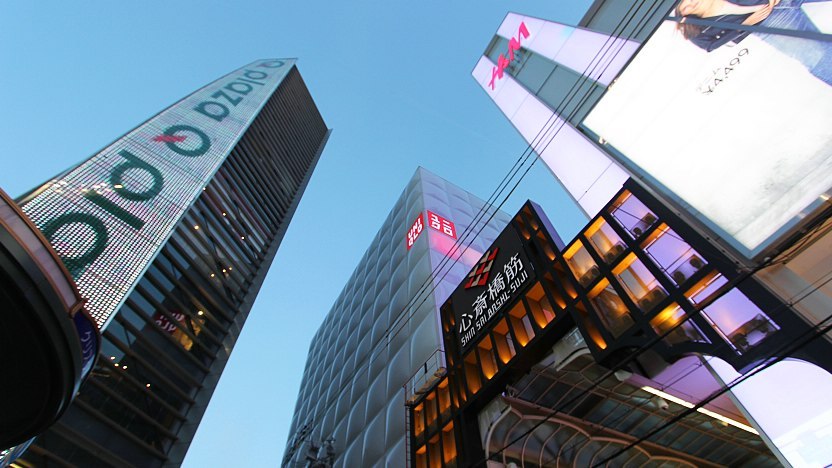 Osaka has several world class shopping districts and miles of shopping arcades, malls and streets. Osaka's shopping combines upscale, brand name and designer goods with inexpensive thrift shops and discount chains.
The city's two largest shopping districts are Umeda in the north and Namba in the south. The Umeda area (also known as Kita) is served by JR Osaka Station and Umeda Station, while the Namba area (also known as Minami) is served by Namba Station. Both areas have large concentration of department stores, shopping arcades and some of Japan's most extensive underground shopping malls.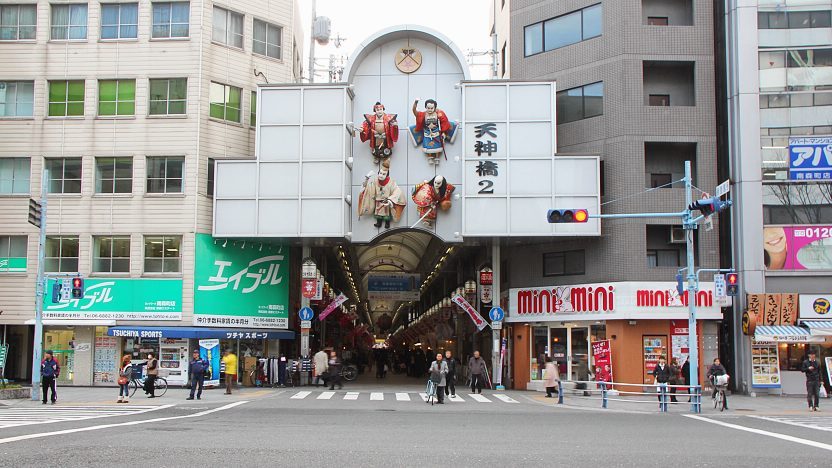 In between Umeda and Namba is the covered shopping arcade Shinsaibashi-suji, one of Osaka's oldest and busiest shopping destinations which runs about 600 meters in length. Shinsaibashi-suji's collection of brand name shops, chain stores, independent boutiques and variety of restaurants makes it popular with nearly every kind of shopper. At Dotombori, Shinsaibashi-suji becomes Ebisubashi-suji, though the same shopping atmosphere remains.
Some of the most unique shopping is found in Osaka's specialized districts. Amerikamura is the city's best known center of youth fashion and contains hundreds of small, inexpensive boutiques. Nearby, the Horie and Minami-senba districts cater to slighter older, more sophisticated shoppers with prices to match.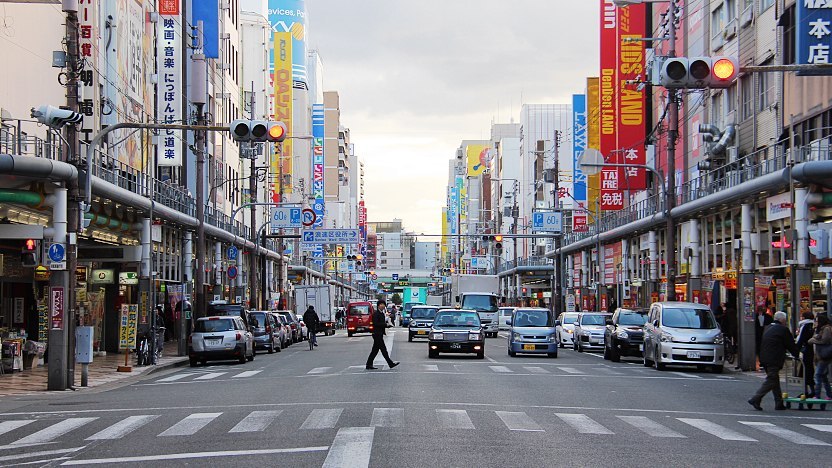 Another specialized area is Nipponbashi's Den Den Town, dedicated to electronic and gaming goods and often compared to Tokyo's Akihabara district. Doguya-suji near Namba Station is Osaka's shopping destination for professional and amateur chefs. This short arcade sells all manner of cooking accessories, from restaurant grade stove tops to staff uniforms to pots, pans and dishes.
For visitors interested in a low key shopping environment with lower prices, Tenjinbashi-suji shopping arcade boasts a varied collection of local shops in the northeastern area of Osaka, leading to Tenmangu Shrine. Claiming to be the longest shopping arcade in Japan, at 2.6 kilometers, Tenjinbashi-suji has seemingly endless shopping options.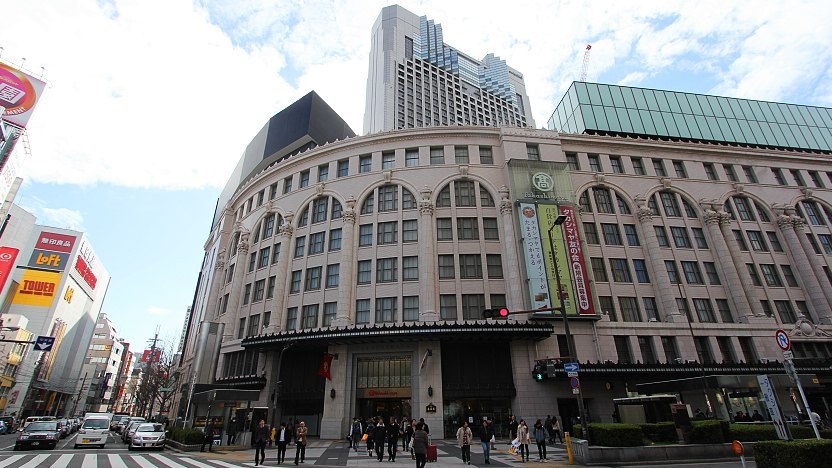 Many of Japan's leading department stores have their headquarters and flagship stores in Osaka. The largest concentration of them is found in the Umeda district inside and around the Osaka Station City complex, where large Hankyu, Daimaru, Hanshin and Mitsukoshi-Isetan stores can be found. The Namba district hosts the flagship store of Takashimaya, while Japan's largest department store, owned by Kintetsu, was opened in 2014 in the Abeno Harukas complex next to Tennoji Station.
Several modern shopping malls have also sprouted up in the city. Located just north of JR Osaka Station, Grand Front Osaka opened in 2013 with a wide array of shopping and dining opportunities in an elegant environment. Namba Parks near Namba Station combines a large green space with shopping and dining. Tempozan Marketplace in the Osaka Bay Area, is another shopping mall with entertainment and dining facilities. And last but not least, Expocity, another massive shopping and entertainment complex, opened in 2015 just outside of the Expo '70 Park, north of the city center.
Rinku Town, located outside of the city near Kansai International Airport, is a whole town devoted to shopping and shoppers. The main shopping destinations in Rinku Town are the Rinku Premium Outlet Mall, the Seacle shopping mall and an Aeon shopping mall.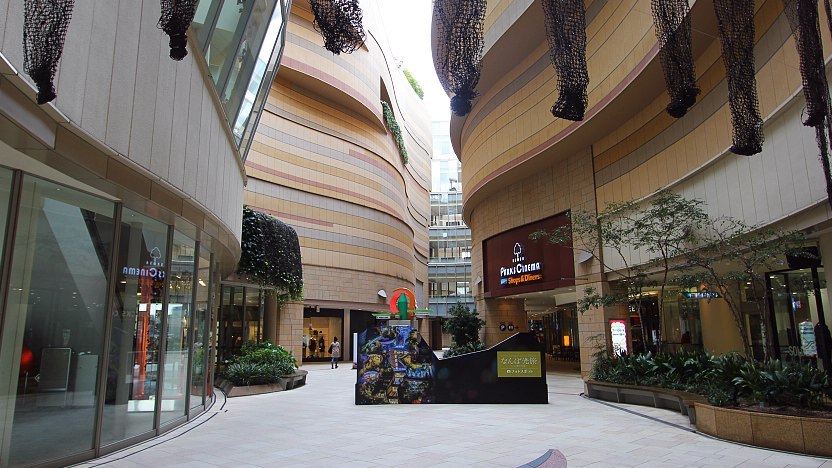 Osaka
's shopping facilities vary in their opening hours and closing days. However, most shops are open by about 10:00 or 11:00 and close between 19:00 and 21:00. Most shops remain open on holidays, including
national holidays
and Sundays. Widespread closures occur only on January 1.
Questions? Ask in our forum.
Kaneyoshi Ryokan

A modern Japanese inn in Dotombori. the center of Osaka. 2 subway stations nearby. Close to many shops and Osaka Castle.

View site

Sponsored
Top rated in Osaka
powered

by