Abeno Harukas
Very tall skyscraper with observation deck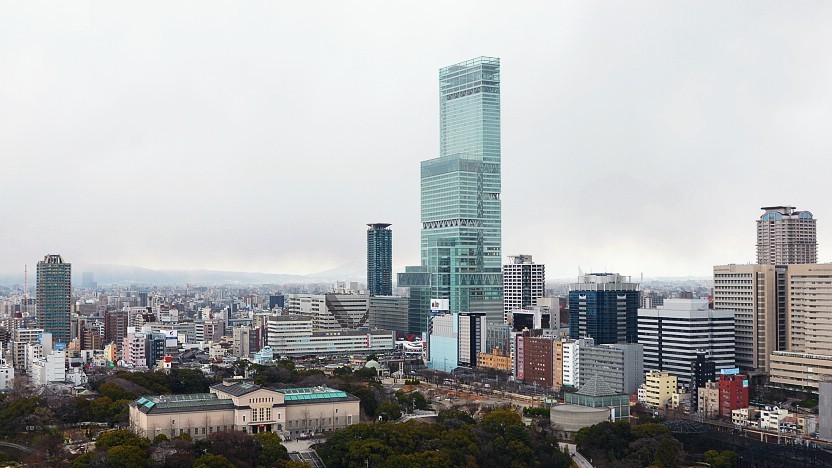 Standing 300 meters tall, Abeno Harukas (あべのハルカス) in Osaka was the tallest skyscraper in Japan from its completion in 2014 until 2023. The building stands on top of the Kintetsu Osaka Abenobashi Station and is conveniently located across from JR Tennoji Station. It houses a department store, an art museum, a hotel and an observation deck.
The observation deck is called "Harukas 300" and occupies the building's top three floors (floors 58 to 60). It is accessed by elevator from the 16th floor. With large floor-to-ceiling glass panels all around, the 60th floor offers 360 degree views of Osaka, while the 58th floor features an attractively designed inner court with a wooden deck and cafe. A souvenir shop and restrooms with views are also available.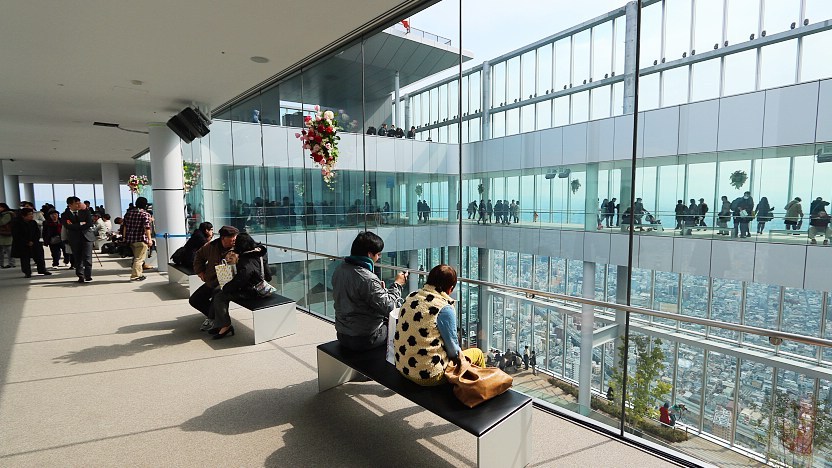 Abeno Harukas Kintetsu Department Store is the largest department store in Japan. Covering over 100,000 square meters of retail space, it comprises of two buildings: the tower and the wing. The tower building carries many international brands, has two floors dedicated to interior and furnishing, two food floors in the basement, as well as three floors of restaurants. The interior is aesthetically designed, combining art and functionality.
Over at the wing building, shops marketed under the "Solaha" branding are geared towards a younger clientele. There is also a floor for sports and travel goods, as well as a kids bookstore. Both buildings are connected by passages or short escalators on certain floors.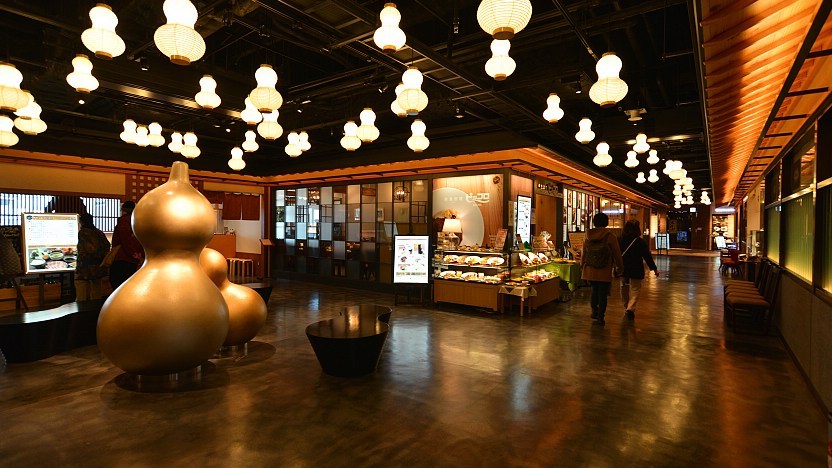 The Abeno Harukas Art Museum is located on the 16th floor next to the elevators that lead to the observation deck. The museum doesn't have a permanent collection and stages changing exhibitions of mainly Western and Buddhist art every few months. A garden terrace on the same floor offers some green space to sit down and relax. Freely accessibly to everyone, the terrace also affords views down one side of the building (onto central Osaka), but the views are naturally not quite as commanding as the ones from the 60th floor.
A rooftop plaza is, furthermore, found on the wing building of the Abeno Harukas Kintetsu Department Store. Accessed from the 10th floor of the main tower, the plaza contains a small vegetable garden and a small shrine. You can also have a close-up view of Abeno Harukas's main tower from the rooftop plaza.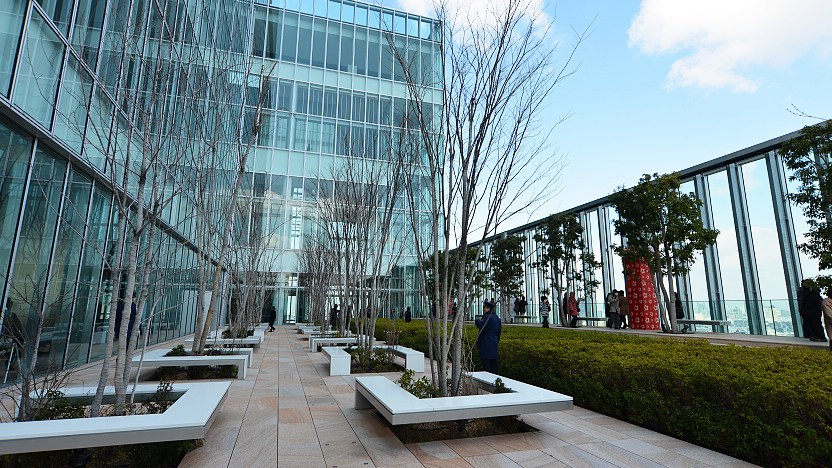 Abeno Harukas stands on top of Kintetsu Osaka-Abenobashi Station, just across from JR Tennoji Station.
From Osaka Station
15 minutes, 210 yen from JR Osaka Station. Alternatively, 15 minutes, 290 yen from Umeda Station on the Midosuji Subway Line. Get off at Tennoji Station.
From Namba Station
5 minutes, 170 yen from JR Namba Station. Alternatively, 5 minutes, 240 yen from Namba Station on the Midosuji Subway Line. Get off at Tennoji Station.
How to get to and around Osaka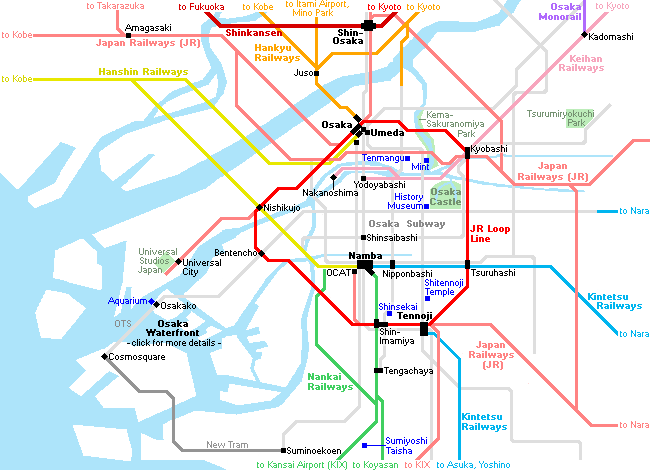 Abeno Harukas Art Museum
Hours
10:00 to 20:00 (until 18:00 on Mondays, weekends and
national holidays
)
Admission ends 30 minutes before closing
Closed
Some Mondays,
New Year
holidays, between exhibitions
Admission
Varies depending on the exhibition
Department Store
Hours
10:00 to 20:00 (restaurants until 23:00)
Questions? Ask in our forum.
Kaneyoshi Ryokan

A modern Japanese inn in Dotombori. the center of Osaka. 2 subway stations nearby. Close to many shops and Osaka Castle.

View site

Sponsored