Osaka Expo '70
Park
Huge, commemorative public park on the former site of Expo 70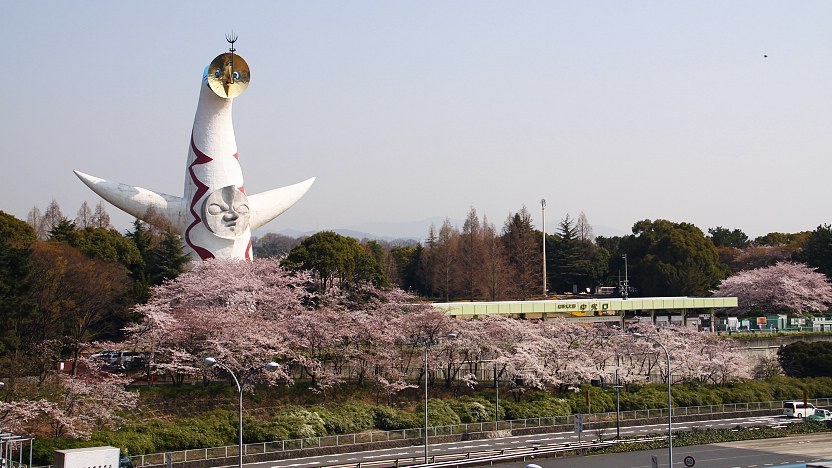 The Expo '70 Commemorative Park (–œ"Ž‹L"OŒφ‰€, Banpaku Kinenkōen) is a very large, public park in Osaka, located about 30 minutes north of the city center. The spacious grounds hosted the Japan World Exposition in 1970, the first of its kind in Asia, which exhibited over 75 pavilions to show off the wonders of the world's countries and cutting edge corporations. Today, the grounds have become a popular destination for enjoying nature, sports, museums and seasonal flowers.
After the completion of the World Expo, the grounds were converted into the Expo Commemorative Park and opened to the public. The grand pavilions made way for newly planted forests, gardens and wide lawns and plazas lined by flowering plants and trees. Around 5000 cherry trees populate the grounds, especially along the southeastern plazas, which turn the park into one of Osaka's most popular cherry blossoms spots when they bloom, usually in early April.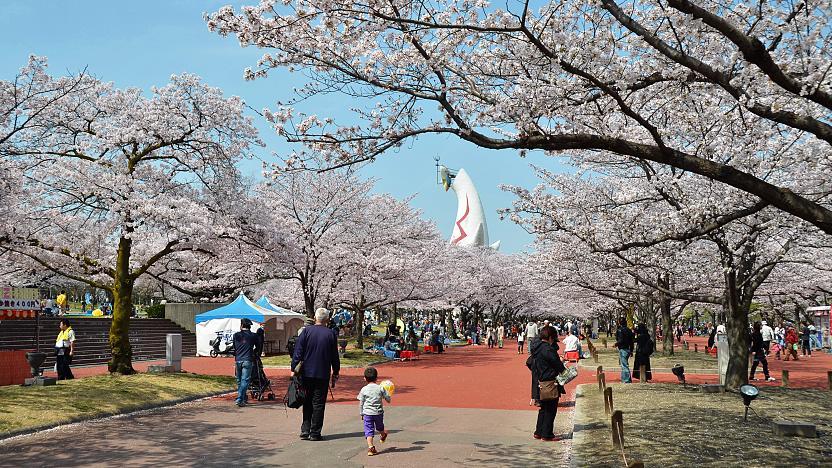 Several of the Expo's original installations remain for visitors to enjoy today. These include the Tower of the Sun, a 70 meter high artwork that looks over the park's main entrance and serves as its most recognizable icon; the Dream Pond, where visitors can rent boats and paddle around sculptures erected in the water; and a large Japanese landscape garden. In addition, one former pavilion was preserved and converted into the Expo 70 Pavilion, a memorial museum about the expo.
Some other museums are also found around the park including the National Museum of Ethnology which has a huge exhibition of artifacts from all around the world, and the Japan Folk Crafts Museum with a permanent collection of ceramics, textiles, paintings and other arts and crafts. Both museums also host temporary, special exhibitions.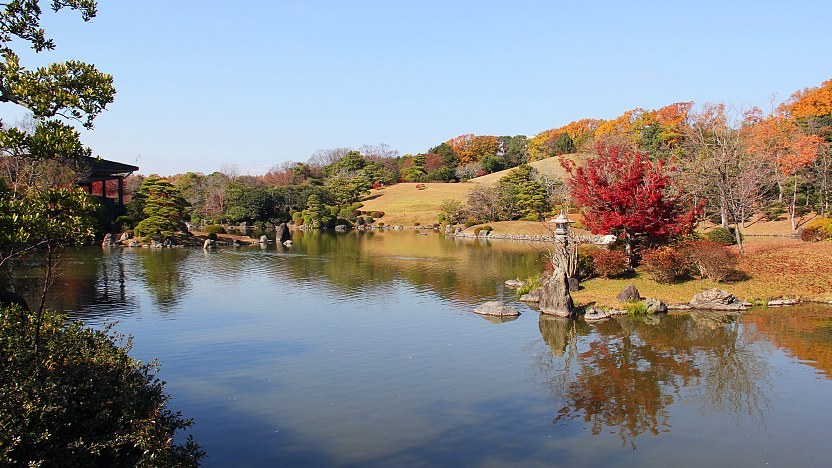 More recently, a large shopping and entertainment complex, called Expocity, was opened just outside the park's main gate. The mall itself is a 3-story indoor shopping center with over 300 stores, selling a variety of Japanese and international brands including fashion, luxury items, cosmetics, household goods and sports equipment. There is also a food court and a restaurant zone.
The shopping mall is surrounded by several other attractions, including Japan's largest Ferris wheel, a cinema and the innovative Nifrel aquarium which features art-like displays and a design without barriers that lets animals and humans commingle.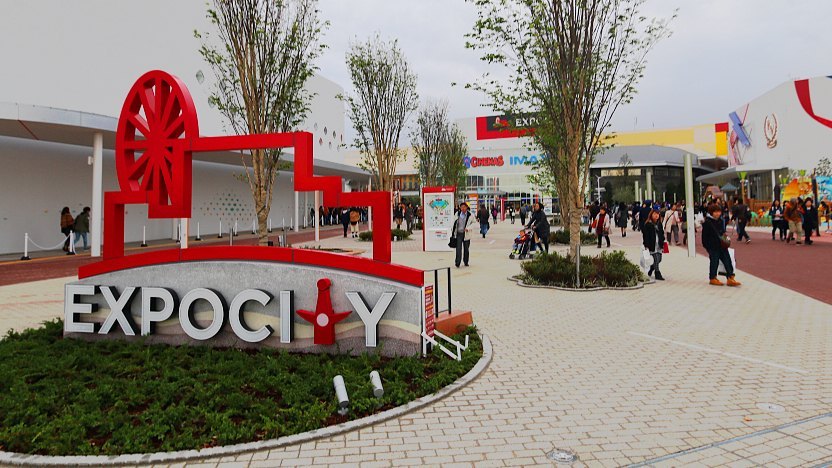 The Expo '70 Park and Expocity are located next to Bampakukinenkoen Station along the Osaka Monorail. There are many possible access routes, including taking the Midosuji Subway Line from central Osaka (e.g. Tennoji, Namba, Umeda/Osaka and Shin-Osaka stations) to Senri-Chuo Station where it is possible to transfer to the monorail. The trip from central Osaka to the park typically takes between 30 and 50 minutes and costs around 500 to 700 yen.
How to get to and around Osaka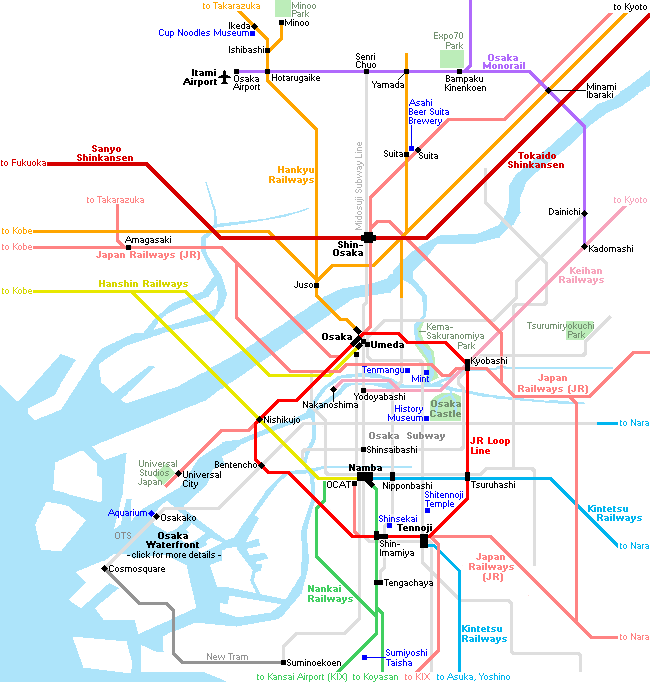 Expo '70 Commemorative Park
Hours
9:30 to 17:00 (entry until 16:30)
Closed
Wednesdays (except during cherry blossom and autumn leaf seasons), December 28 to January 1
Admission
260 yen (additional fees are required for the museums and the Japanese garden)
Expocity
Hours
10:00 to 21:00 (shops)
11:00 to 22:00 (restaurants)
10:00 to 20:00 (most attractions)
10:00 to 22:00 (Ferris wheel)
Closed
Infrequent, occasional closing days
Questions? Ask in our forum.
Kaneyoshi Ryokan

A modern Japanese inn in Dotombori. the center of Osaka. 2 subway stations nearby. Close to many shops and Osaka Castle.

View site

Sponsored
Top rated in Osaka
powered

by