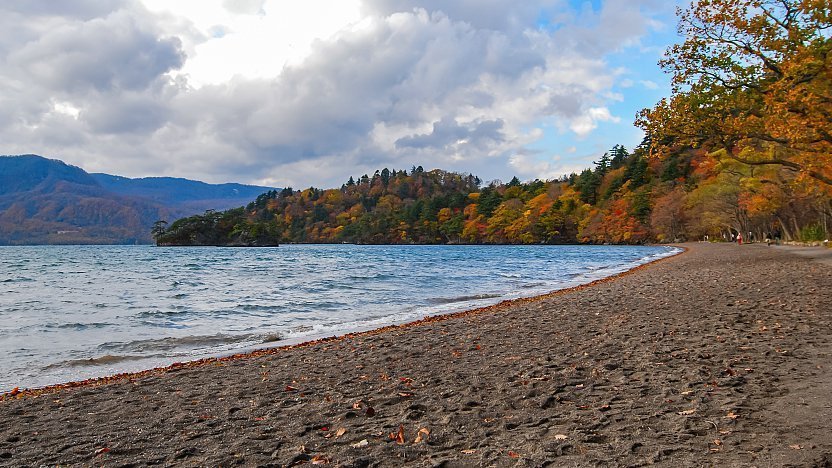 Lake Towada (十和田湖, Towadako) is the largest caldera lake on Honshu, Japan's main island. It is characterized by two large peninsulas, which extend nearly a third of the way across the lake. Towadako is a popular autumn colors destination, especially along the Oirase Stream at the lake's eastern shore, one of Japan's most famous spots to see autumn foliage.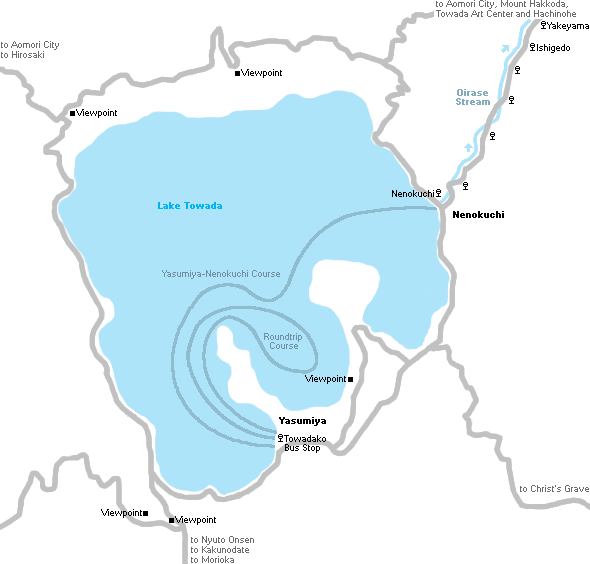 Lake Towada is surrounded by a steep, forested caldera rim that rises several hundred meters above the lake's surface. Towadako's shores remain largely undeveloped with the exception of the small town of Yasumiya. Besides serving as a transportation hub, Yasumiya offers a few minor attractions, including the Towada Shrine, a small nature museum, and a statue depicting young Tohoku women, installed to commemorate the area's designation as a national park.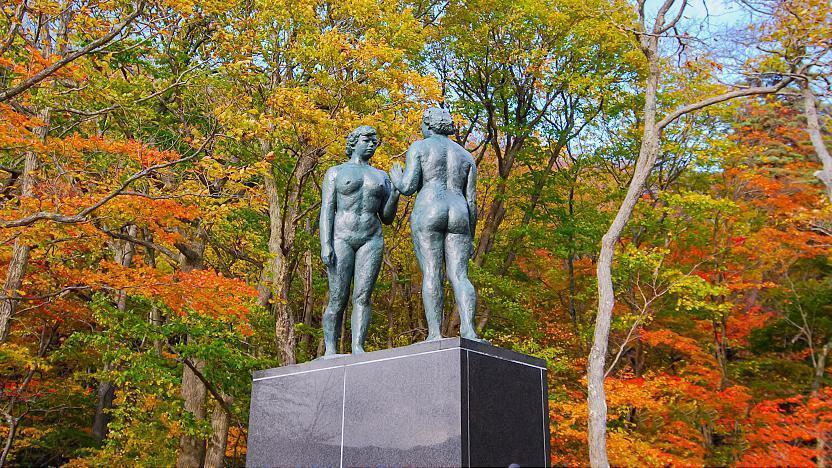 The best way to see the lake is by sightseeing boats, which offer close-up views of the peninsulas that are otherwise difficult to see. Boats operate along two different courses: on a circular course that starts and ends in Yasumiya, and between Yasumiya and Nenokuchi. Both cruises take about 50 minutes and do not operate during winter.
Alternatively, a road leads around the lake with several observation decks and panoramic views along the way. A rental car is required to circle the lake entirely, because buses operate only between Yasumiya and Nenokuchi, before running down along the Oirase Stream and then continuing to either Aomori or Hachinohe.
Sightseeing Boats
Hours
About one departure per hour on each route from around 8:00 to around 16:00
Closed
Early November to mid April
Admission
1430 yen per ride (additional 500 yen for first class seats)
Questions? Ask in our forum.