Christ's Grave
Bizarre religious site in a remote village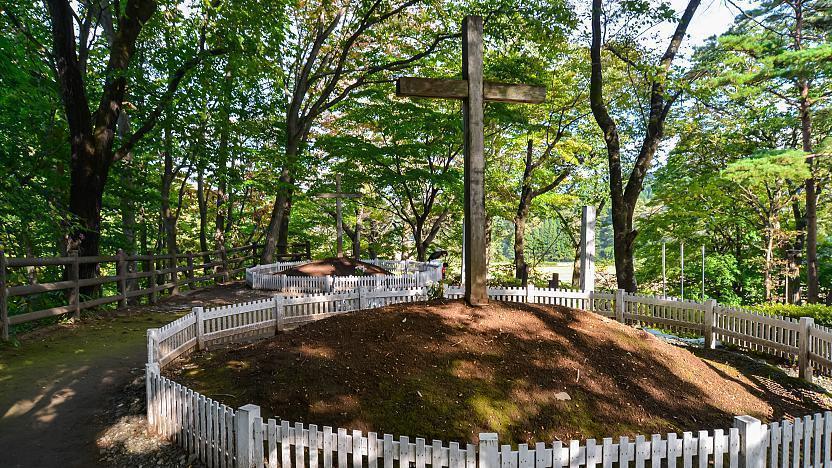 About 25 kilometers east of Lake Towada, at the top of a small wooded hill in remote Shingo Town are two earthen mounds, which a bizarre local legend claims to be the graves of Jesus Christ (キリストの墓, Kirisuto no Haka) and his brother Isukiri. Although widely regarded to be completely fabricated, "ancient religious papers" unearthed in the 1930s describe how Jesus Christ traveled and studied in Japan in his early 20s before returning to Judea. After being arrested by the Romans, Isukiri took his place on the cross, and Jesus fled to Shingo Town where he lived until he died at the age of 106.
The town views the tale as a sort of religious curiosity and has built a nice public park on the site with simple wooden crosses to mark the graves. In addition, a small museum was built near the graves. The museum's bilingual displays explore some of the strange coincidences that contribute to the legend, such as supposedly foreign looking villagers, odd local dialects and a unique custom that involves drawing a cross on a baby's head before they first leave the home. The museum also attempts to introduce similar mystery spots around the world.
Christ's Grave is located in Shingo Village along national route 454, about a 45 minute drive from the eastern shore of Lake Towada or 45 minutes from Hachinohe. Note that Shingo Town is relatively remote, and a section of the road between Lake Towada and Shingo Village is closed in winter from late November to late April.
It is also possible to travel to the grave from Hachinohe by Nambu Bus and a Shingo town bus via Gonohe; however, a rental car is recommended due to the infrequent bus connections. There is no connection by public transportation from Lake Towada.
How to get to and around Towada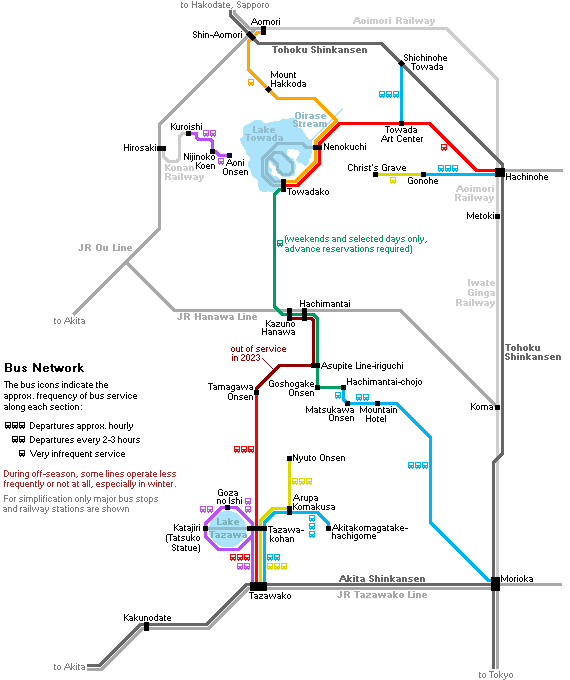 Museum
Closed
Wednesdays (except during summer holidays) and during winter
Questions? Ask in our forum.