Sendai Tanabata Matsuri
Summer festival with elaborate decorations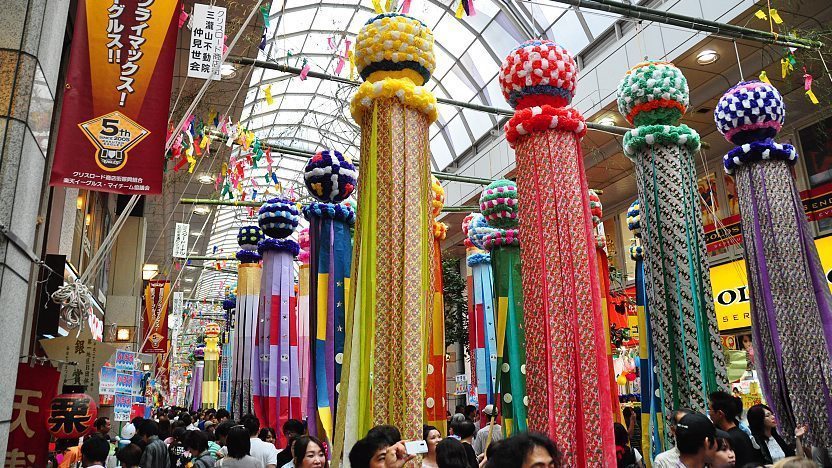 Tanabata festivals, also known as "star festivals", are held across Japan on the 7th day of the 7th month of the year, when, according to Chinese legend, the two stars Altair and Vega cross paths. Due to differences between the lunar calendar and the solar calendar, modern tanabata festivals can take place in July or August.
The Sendai Tanabata Matsuri (仙台七夕まつり), held every year on August 6-8, is one of the largest and most famous tanabata celebrations in Japan. Together, with Akita's Kanto Matsuri and Aomori's Nebuta Matsuri, it makes up the Tohoku Sandai Matsuri (Three Great Festivals of the Tohoku Region).
While festivities take place throughout Downtown Sendai, the festival's main feature are thousands of colorful streamers that decorate the city's shopping arcades, which come to resemble brightly colored forests. Each set of 3-5 meter long streamers is handcrafted by local shops, schools and community groups out of washi paper and bamboo. They are then hung from ten meter long bamboo poles along the arcades.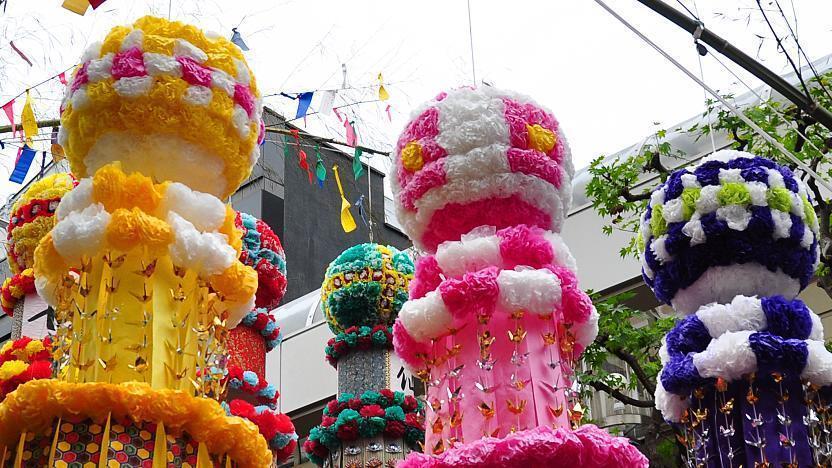 In addition to the streamers, which represent the threads of a loom, there are smaller paper decorations that include kimono to ward off bad health and accidents; a net for good harvests; cranes for long life, health and safety; a purse for good business; a trashbag for cleanliness; and paper strips for good handwriting, which people often write wishes on and hang from a bamboo branch. These items are also hung from the bamboo poles or worked into the design of the streamers themselves.
A fireworks display is held on the night before the festival (August 5) around Nishi Park.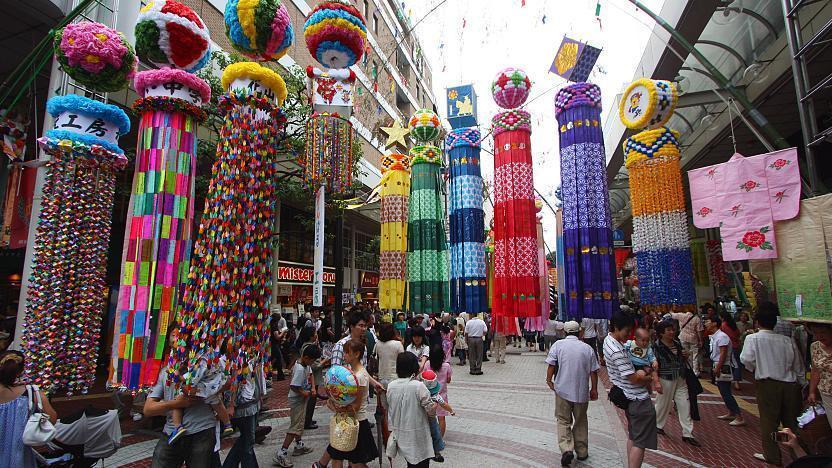 The decorations are found along the Ichibancho and Chuo shopping arcades, which begin a few minutes walk from JR Sendai Station. Shimin Hiroba Square and Kotodai Park are at the end if the Ichibancho Shopping Arcade and just above the Kotodaikoen Subway Station. Jozenji Dori leads from Shimin Hiroba Square to the Hirosegawa River.
How to get to and around Sendai
Tanabata Fireworks
Hours
19:30 to 20:30 (August 5)
Questions? Ask in our forum.