Osaki Hachimangu Shrine
Beautiful family shrine of the Date clan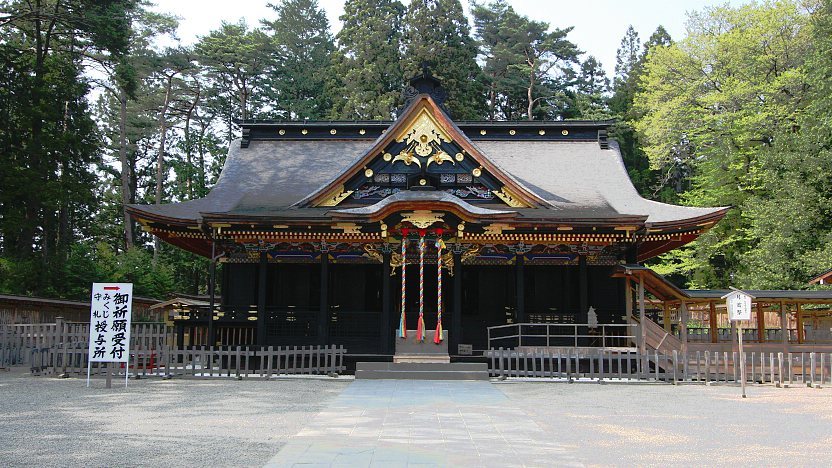 Date Masamune ordered the construction of Osaki Hachimangu Shrine (大崎八幡宮, Ōsaki Hachimangū) in 1607. The shrine's deity, Hachiman, is the Shinto god of war and considered to be a general guardian and protector of the city.
Osaki Hachimangu is a striking example of Date architecture and style. The main building, which consists of a main hall (honden) and offering hall (haiden) joined under a common roof, is uniquely covered in black lacquer, gold leaf and brilliant colors. Some omikuji (fortunes sold by the shrine for protection and good luck) are black to reflect the shrine's distinctive coloring.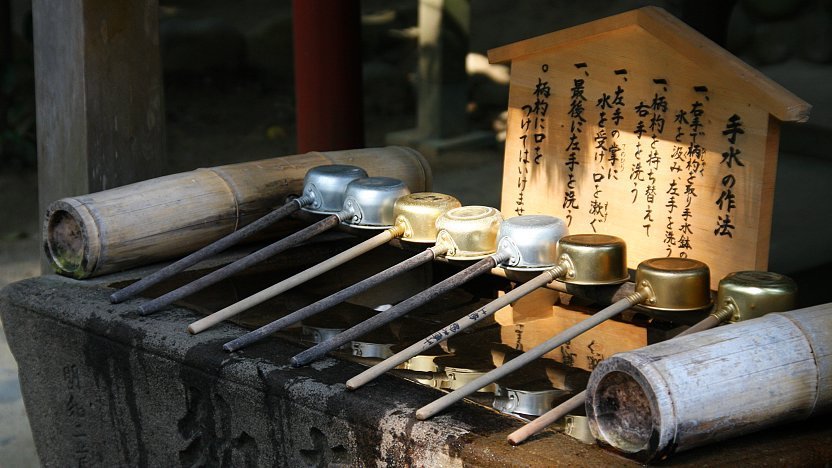 Osaki Hachimangu is most quickly accessed from Sendai Station by a regular city bus in about 20 minutes and for 230 yen one way. There are frequent departures every 5-10 minutes by numerous bus lines. The shrine is also served by the Sendai Loople bus (bus stop #12) or can be accessed in a 15 minute walk from Kunimi Station on the JR Senzan Line (15 minutes, 200 yen from Sendai Station).
How to get to and around Sendai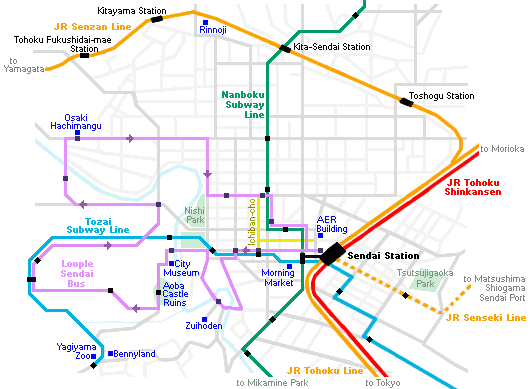 Questions? Ask in our forum.