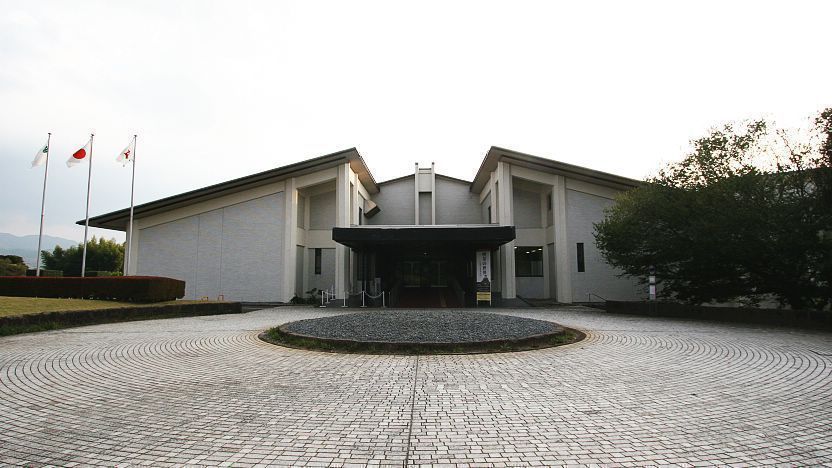 The Oita Prefectural Museum of History (大分県立歴史博物館, Ōita Kenritsu Rekishi Hakubutsukan) is an excellent museum which introduces Oita's history, culture and key attractions. It is located in Usa City at the base of the Kunisaki Peninsula, just a few kilometers away from the important Usa Shrine.
At the center of the museum stands an unmissable life-size reconstruction of Fukiji Temple's main hall. In stark contrast to the actual hall whose interior and object of worship have faded in color over the centuries, the reconstruction demonstrate the splendor of how the hall's interior looked like when it was first constructed more than eight hundred years ago. The museum also showcases replicas of the Usuki Stone Buddhas and the Kumano Magaibutsu Stone Buddhas.
Other exhibits in the museum are neatly organized into sections each with a theme, such as the "Culture of Usa Hachiman", which explains how the deity Hachiman came to be revered in the region. The museum is surrounded by a spacious park that is dotted by ancient tombs.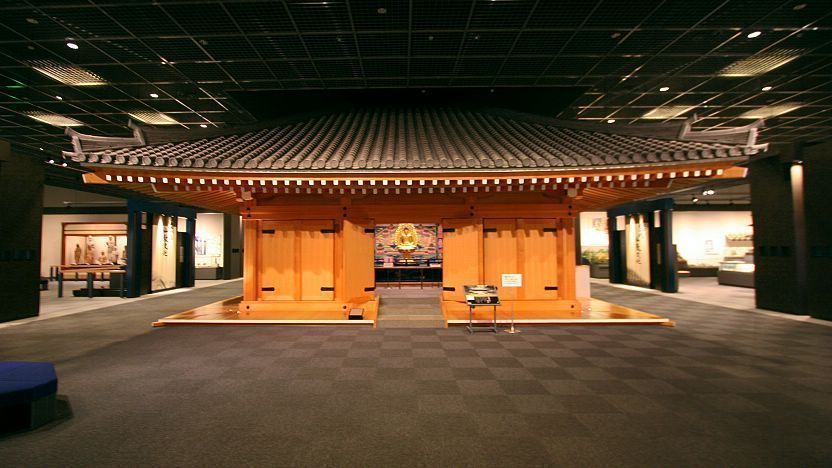 As buses do not run to the museum on weekdays and only rarely do so on weekends, and as it would take about 40 minutes to walk there from the nearest train station, Buzen-Nagasu Station, access by taxi or rental car may be the only practical option. A taxi ride takes about 20 minutes and 2000 yen from Usa Station or about 10 minutes and 1500 yen from Yanagigaura Station. Usa Shrine is located about five kilometers south of the museum. A taxi ride between the two attractions costs around 1300 yen.
How to get to and around the Kunisaki Peninsula
Hours
9:00 to 17:00 (entry until 16:30)
Closed
Mondays (or following day if Monday is a
national holiday
), December 28 to January 4
English
Moderate (good English pamphlet)
Questions? Ask in our forum.