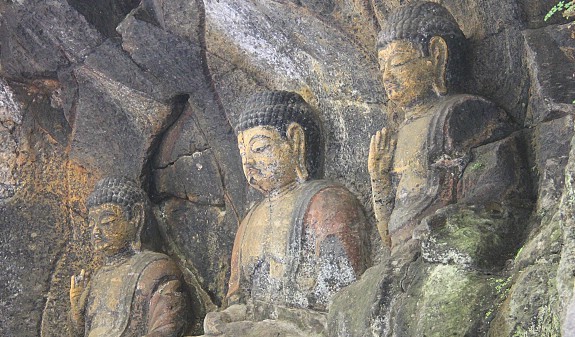 The Usuki Stone Buddhas (ëPőnÉ╬Ľž, Usuki Sekibutsu) are statues of various Buddhas sculpted into a cliff about five kilometers southwest of Usuki's city center. In Japan, Buddha statues are usually made of wood or metal. Stone statues are rarer, and Usuki's are the only stone Buddhas in Japan to be designated as national treasures.
The Stone Buddhas are divided into four clusters, which are just a short walk away from each other. It takes about 30 minutes to complete an easy paved trail that passes by all of them.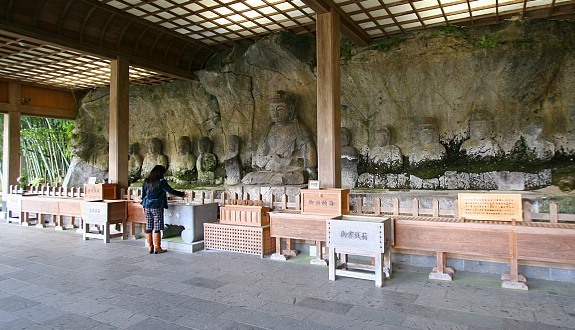 The beautiful statues are estimated to have been created around the late Heian Period (794-1185). They are carved from highly workable, soft, volcanic rock from nearby Mount Aso. However, the relatively soft material, in combination with high moisture levels in the area, make these masterpieces susceptible to erosion. Great efforts are made to preserve them, including shelters that have been built to shield them from the elements of nature.
A five minute walk across the field from the stone Buddhas is Mangatsuji Temple, a simple temple in the tranquil neighborhood. A pair of stone sculpted Nio guardians stand in front of the temple with interesting expressions on their faces. There are also a few other stone sculptures on the temple's grounds, including one of the Buddhist priest that according to legend created the stone Buddhas.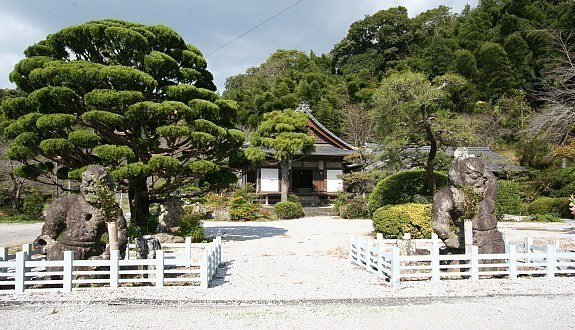 There are buses running from Usuki Station to Usuki Sekibutsu bus stop (ëPőnÉ╬Ľž, 20 minutes, 310 yen one way). However, these buses operate only once every one to two hours, and therefore a taxi or rental car would be more convenient options. The one way taxi fare is about 2000 yen from Usuki Station or 1500 yen from Kami-Usuki Station. A rental car outlet can be found near Kami-Usuki Station, but outlets are more readily available at Beppu, Oita and Oita Airport.
How to get to and around Usuki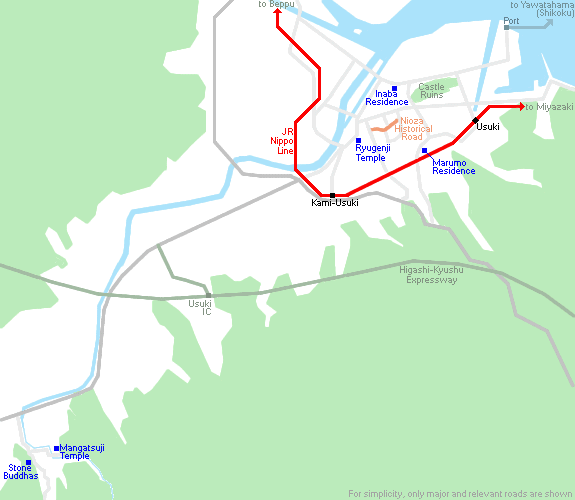 Stone Buddhas
Hours
6:00 to 19:00 (until 18:00 from October to March)
Admission
550 yen (stone Buddhas only)
1140 yen (also includes
Inaba Residence
and two museums in the city center)
Questions? Ask in our forum.