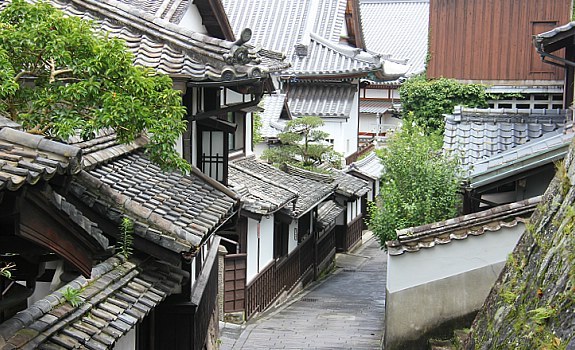 Usuki's samurai district is located at its city center, and parts of it retain the flavor of an old castle town with their stone paved alleys lined by pre-modern looking houses.
The main attraction is the Nioza Historical Road, a 200 meter photogenic narrow alley which runs along temples and residences built in Edo Period style architecture, invoking a feeling of the past. Parallel to it runs the "Haccho Oji" Shopping Street, a merchant street with a neighborhood atmosphere, lined by shops selling crafts, local specialties, groceries and sundries. Walking westwards for about five minutes takes you to Ryugenji, a common temple but for its nice three-storied pagoda.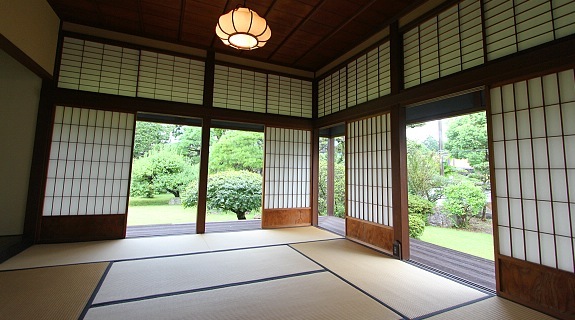 The local feudal lord of Usuki during the Edo Period was of the Inaba Clan. Today visitors can visit the Inaba Residence, where the family used to live whenever they returned to visit their home town after they had moved to Tokyo during the Meiji Period. The beautiful wooden residence is set in a tranquil ambience, with simple and elegant interior design, several tatami mat rooms, wide corridors and a nice garden. Another samurai residence open to public is the Marumo Residence, situated at the southern end of the town center.
The Ruins of Usuki Castle are located on the eastern side of the district, and currently a neighborhood park is located on the former castle grounds. Unfortunately, most of the castle buildings including the main keep have been destroyed over the years, and today the only prominent structures remaining are a turret and a gate standing along the park's entrance.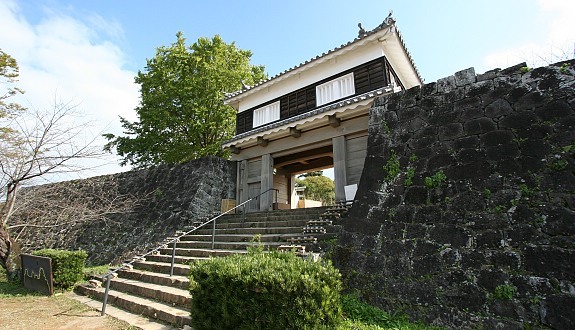 The attractions of the samurai district are all located within walking distance of Usuki and Kami-Usuki Stations. It takes about 10-15 minutes to walk to the Nioza Historical Road from either stations.
How to get to and around Usuki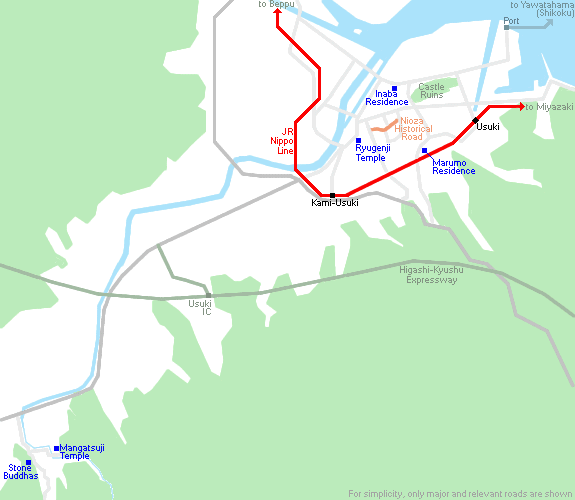 Castle Ruins and Nioza Historical Road
Inaba Residence
Hours
8:30 to 17:00 (entry until 16:30)
Admission
330 yen (residence only)
1140 yen (also includes
stone Buddhas
and two other museums)