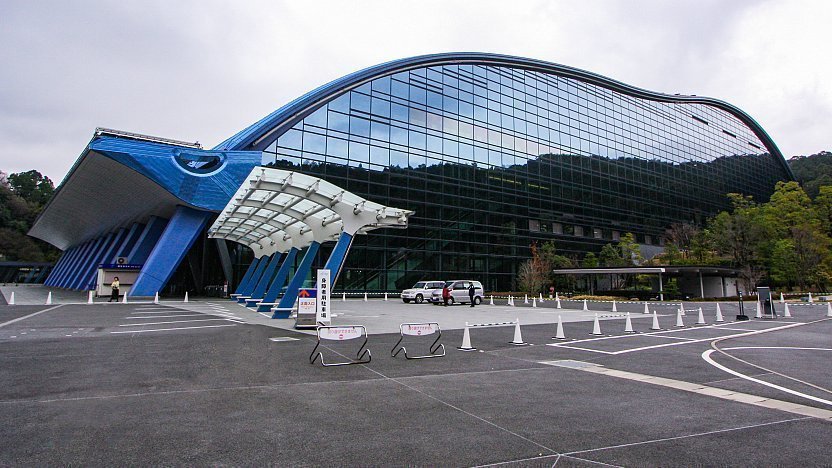 When Dazaifu's Kyushu National Museum (九州国立博物館, Kyūshū Kokuritsu Hakubutsukan) was opened in 2005, it joined the Tokyo, Kyoto, and Nara National Museums to become only the fourth national museum in the country. The other three museums were built in the late 1800s, making the opening of the Dazaifu museum quite an event. During the Nara and Heian Periods (710-1185), Dazaifu was the site of a government office that dealt with diplomatic relations with mainland Asia. The museum recognizes its host city's history by basing its exhibits on the concept of "Understanding Japanese culture from an Asian point of view".
The museum building itself is a massive blue construction that resembles a sports stadium more than an exhibition space. The museum's appearance is made even more striking by the fact that it is located in a city as small as Dazaifu. Upon first entering the building visitors will surely be impressed by the spacious entrance hall. The main exhibition is on the fourth floor and is divided into five chronological sections that span Japanese history from the Prehistoric Era to the Edo Period. The sections are further divided into smaller rooms that have a unifying theme.
The museum has an impressive collection of artifacts that are presented in both a creative and informative fashion. There are also a number of small theaters displaying short movies, one of which uses impressive super-high-definition technology. Special exhibitions are displayed on the third floor and change every few months. On the first floor there is a room called the "Ajippa" with games and hands-on exhibits from various Asian cultures, that is particularly well suited for kids.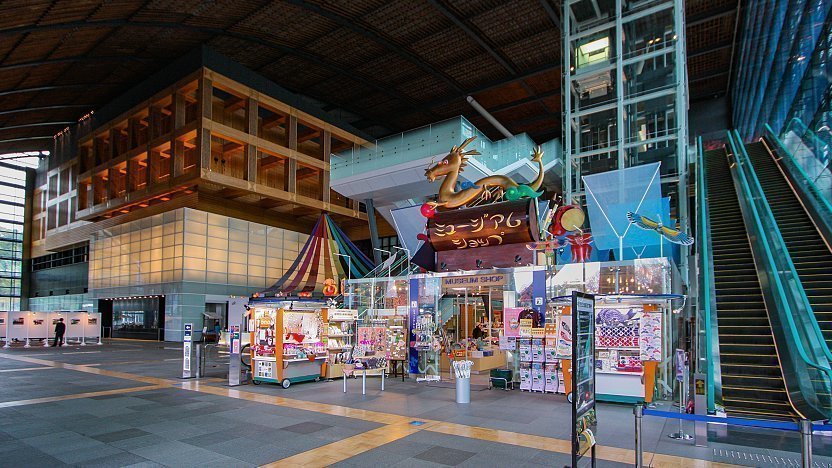 The Kyushu National Museum is located a five minute walk from Tenmangu Shrine via a path that has been built specifically to connect the two sites of interest. To reach the museum from Dazaifu Station takes 10-15 minutes by foot.
Alternatively, there are buses that connect the museum with Dazaifu Station (3 minutes, 170 yen), JR Futsukaichi Station (20 minutes, 370 yen) and Nishitetsu Futsukaichi Station (25 minutes, 370 yen) once per hour. Get off at Kyushu-kokuritsu-hakubutsukan-mae bus stop, from where the museum can be reached in a five minute walk.
How to get to and around Dazaifu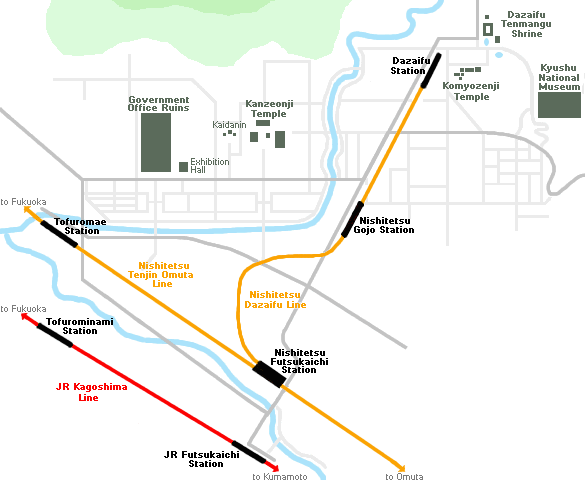 Hours
9:30 to 17:00 (until 20:00 on Fridays and Saturdays)
Admission ends 30 minutes before closing
Admission
700 yen (entrance for special exhibitions is not included)
Questions? Ask in our forum.