Kanzeonji Temple
The former center of Buddhism in Kyushu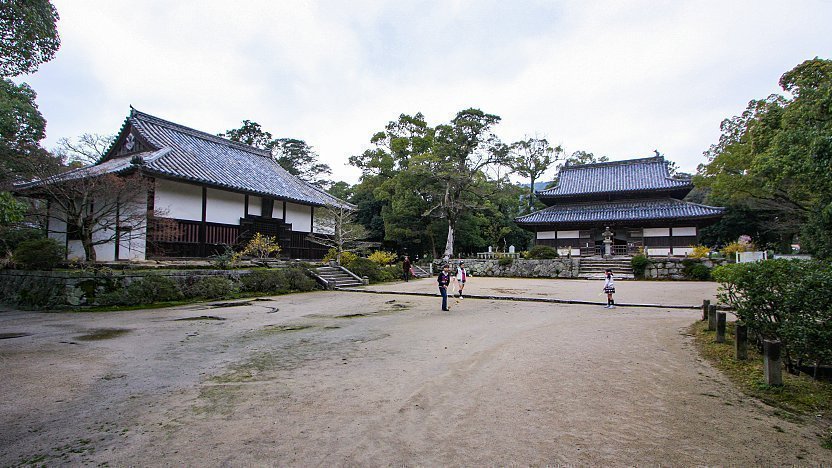 Kanzeonji (観世音寺) is a temple of the Tendai sect of Japanese Buddhism. Constructed in the year 746, the temple was commissioned by an emperor in honor of his deceased mother. While Dazaifu served as the administrative center of Kyushu during the Nara and Heian Periods (710-1185), Kanzeonji was Kyushu's most important temple, but its fortunes declined when Dazaifu lost political influence.
Kanzeonji lost many of its buildings over time, including some large gates and a pagoda. The few temple buildings that still remain standing today include the main hall, the lecture hall and a bell tower. The main hall and lecture hall were most recently rebuilt in the 17th century, while the bell tower houses the oldest bell in the country, which dates back to the 7th century.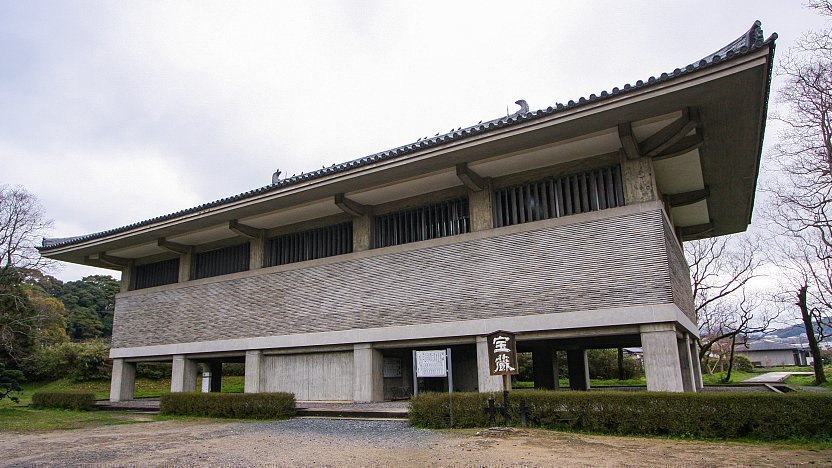 Despite the temple's decline, Kanzeonji still stores many cultural artifacts from the Nara and Heian Periods and the early Kamakura Period. Foremost among these are a number of impressive wooden Buddhist statues, some of which are over five meters tall. Previously kept in the temple halls, the statues are now displayed in the Treasure Hall, a concrete building from the 1950s. Make sure to visit this building despite its somewhat uninviting appearance.
Located just a few steps beside Kanzeonji is the Kaidanin Hall, which was also founded in the Nara Period. In the past, Kaidanin served as one of only three temples in Japan where Buddhist monks could be officially ordained, along with Nara's Todaiji Temple and the former Yakushiji Temple in Tochigi Prefecture. Besides its main building, a small gate and a bell tower remain.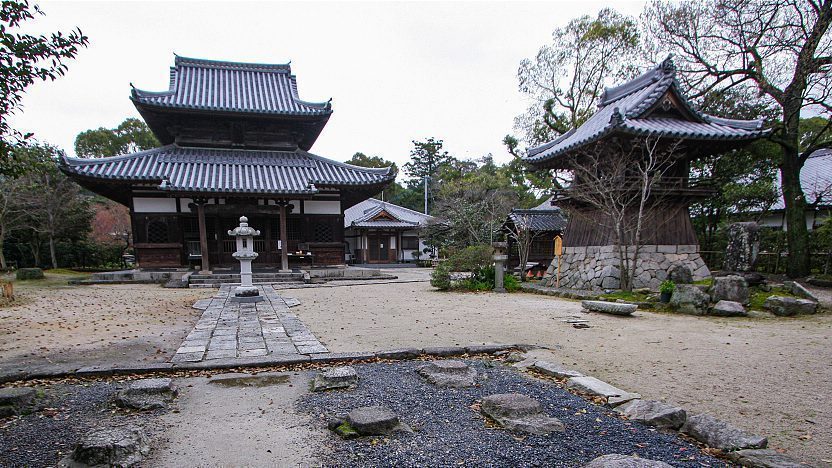 Kanzenonji Temple is a 20 minute walk from Dazaifu Station or a 15 minute walk from Gojo Station. The temple is also served by the buses which run between Dazaifu and Tofuromae Stations. Get off at Kanzeonji-mae bus stop (5 minutes, 100 yen from either station, three buses per hour).
How to get to and around Dazaifu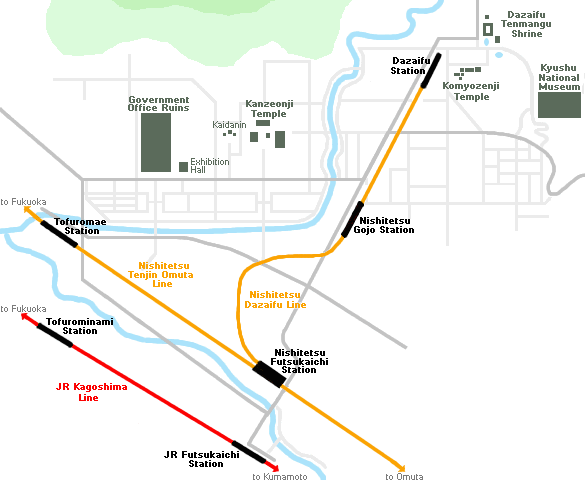 Kanzeonji Treasure Hall
Hours
9:00 to 17:00 (entry until 16:30)
Questions? Ask in our forum.