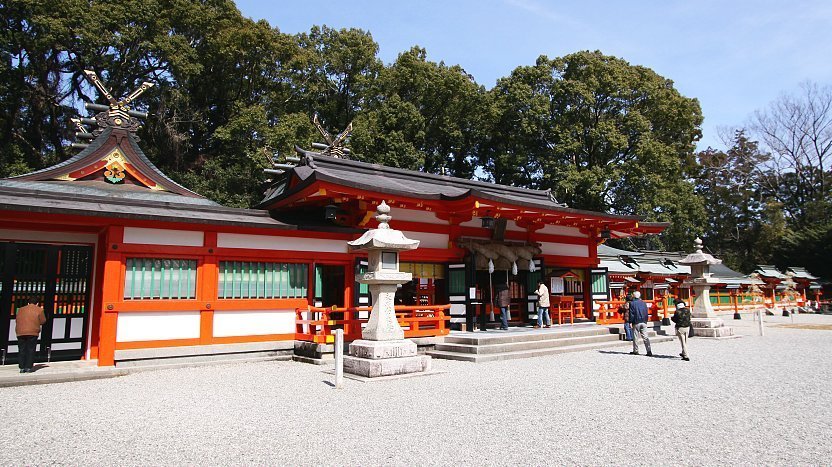 Kumano Hayatama Taisha (熊野速玉大社) is one of Kumano's three important shrines. It is located in Shingu City on the southeast coast of the Kii Peninsula. Together with the other two shrines, Hongu Taisha and Nachi Taisha, Hayatama Taisha holds an important place in Japanese mythology.
While the buildings were rebuilt recently, Hayatama Taisha has occupied the same spot on the Kumano Riverbank since at least the 12th century. In addition, religious artifacts that date back to the 3rd century are evidence that the area has been a site of worship for much longer. In fact, a Shinto creation myth claims that three kami (Shinto deities) descended to earth on a rock not far from the shrine.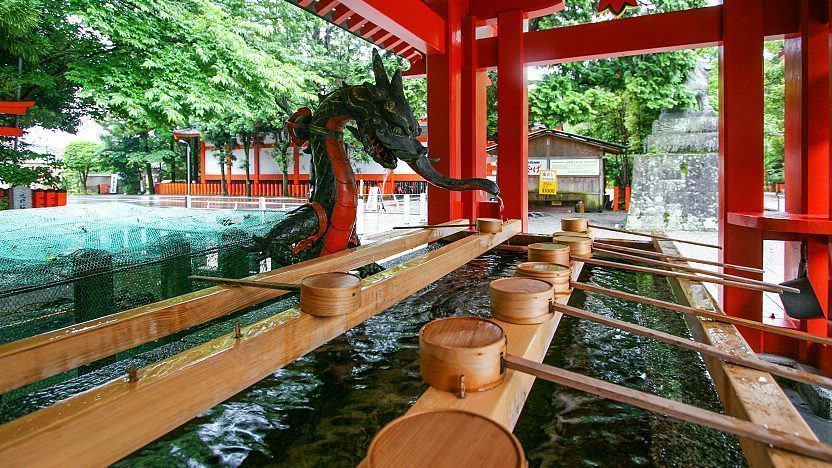 As a result of its divine contact, the rock has been worshiped as a sacred object. An ancient tree (estimated to be over 800 years old) is located inside the shrine compound and is also considered sacred. These two kami highlight the importance of nature worship to the area's beginnings.
Also on display in Hayatama Taisha's Treasure Hall are over a dozen national treasures, including offerings brought by pilgrims on the Kumano Kodo. The collection housed in this small museum is impressive, with more national treasures than most major museums.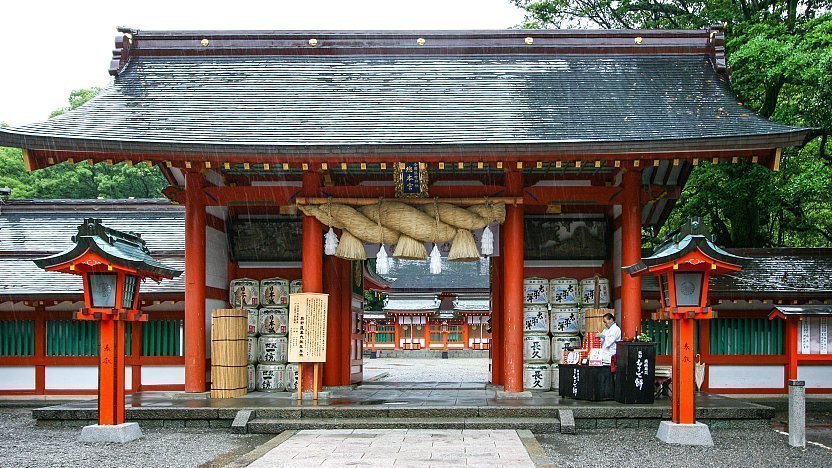 Hayatama Taisha Treasure House
Questions? Ask in our forum.