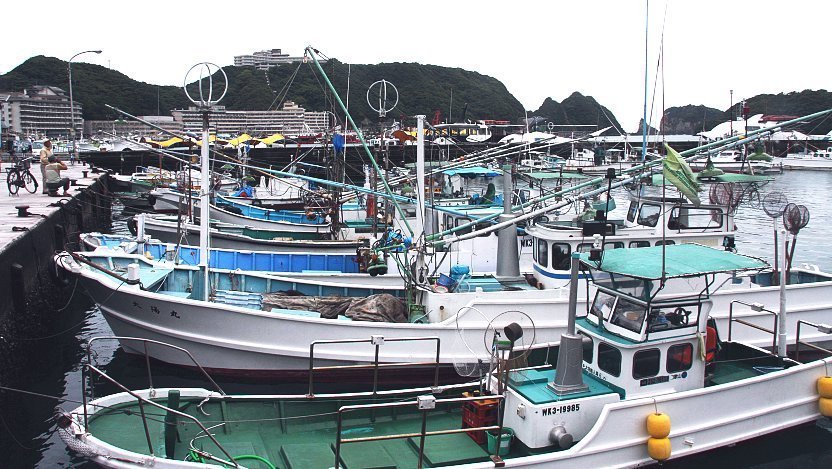 Nachi-Katsuura (ô▀ĺqĆčëY) is a town on the southeastern coast of the Kii Peninsula, best known for its onsen (hot springs) and its fishing industry.
As an onsen resort town, Nachi-Katsuura is characterized by several mega hotels dotting the coastline. These all encompassing complexes include on site restaurants, shops, numerous baths, karaoke, bars, izakaya, walking trails and more.
Two hotels in particular are well known for their baths and are only accessible by boat: Urashima Hotel owns the Bokido Bath in a spacious, coastal cave, while Nakanoshima Hotel, located on its own private island, has outdoor baths with beautiful views of the coastal scenery. The Urashima Hotel opens its baths to non staying guests.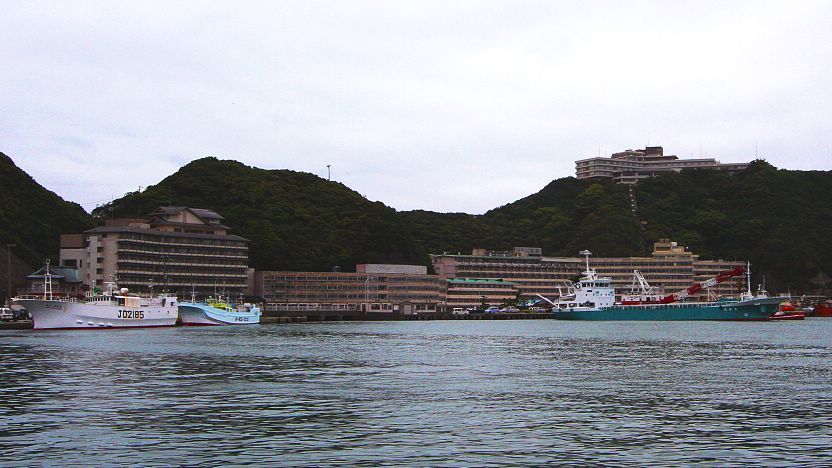 Nachi-Katsuura's other attraction is its tuna market. The local port boasts Japan's largest haul of tuna fish, and tourists are able to observe the tuna auctions at the fish market from an observation deck on the second floor. The tuna are auctioned off in a manner similar to Toyosu Market in Tokyo, although the scale of Nachi-Katsuura's market is much smaller. Auctions take place from around 7:00 to 7:30 in the mornings except on Saturdays, days before national holidays and a couple of irregular holidays per month.
Nachi-Katsuura and the Kii Peninsula are also known for their whaling culture. In nearby Taiji, a whale museum offers information on whales and the whaling from both historical and modern points of view. Whaling methods and practices are highlighted by displays, and whale meat is on sale in the museum gift shop and in the region's restaurants. Whale and dolphin shows are held outside the museum in a spacious bay.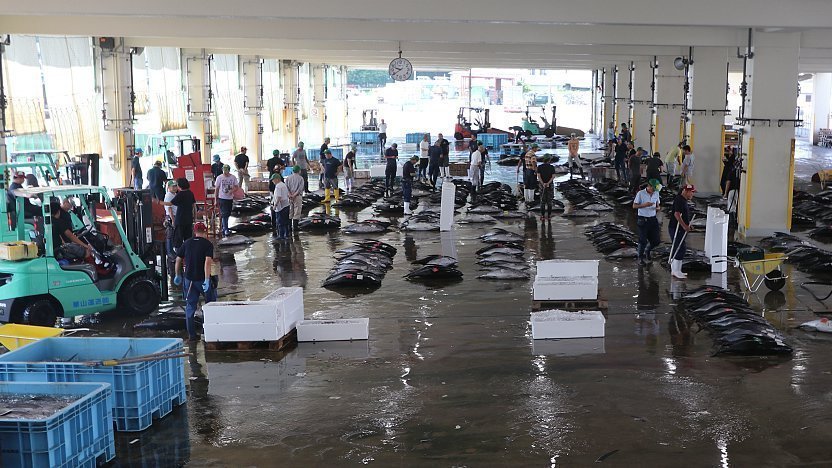 Kii-Katsuura is a major station along the JR Kisei Line. The station is located in the town center of Nachi-Katsuura and only a short walk from the harbor.
Taiji Town and its whale museum are a 10 minute, 190 yen train ride south of Kii-Katsuura Station. From Taiji Station, it is a five minute bus ride (100 yen, approx. one bus/hour) to the museum.
How to get to and around Kumano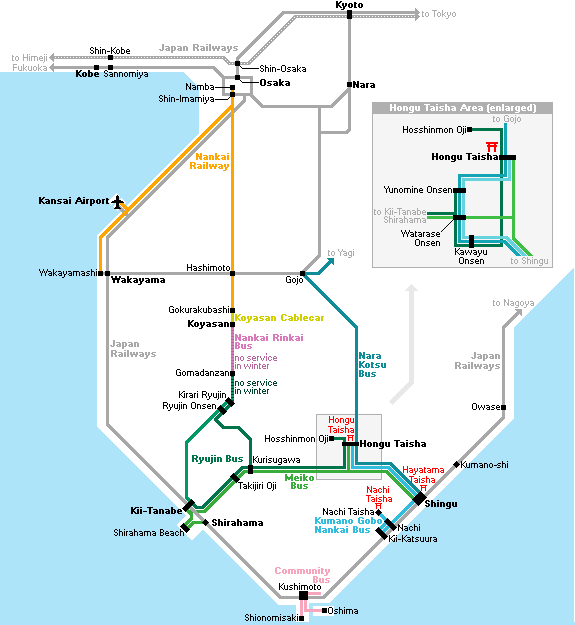 Urashima Hotel Bokido Bath (for non-staying guests)
Hours
9:00 to 19:00 (entry until 18:00)
Admission
1300 yen (includes entry to the hotel's other baths)
Questions? Ask in our forum.