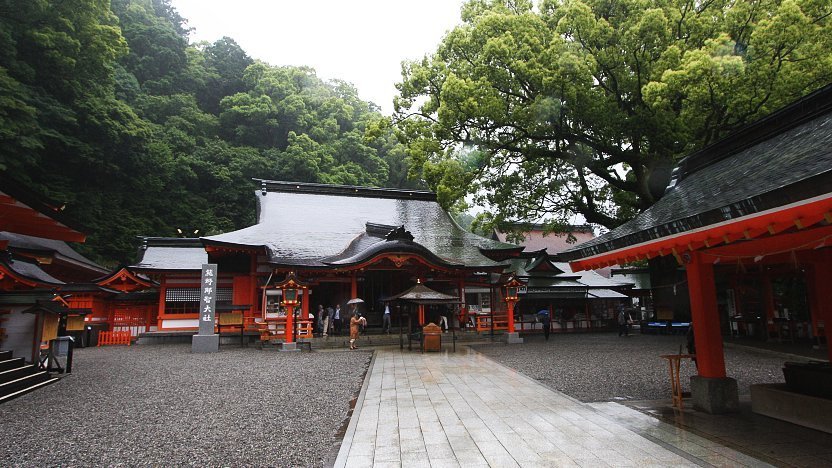 Kumano Nachi Taisha (熊野那智大社) is one of the three Kumano shrines, situated a few kilometers inland from the coastal hot spring resort of Katsuura. The shrine is part of a large complex of neighboring religious sites that exemplify the fusion of Buddhist and Shinto influences that is particular to the Kumano region. The site also boasts the tallest waterfall in Japan.
The veneration of the Kumano shrines as holy sites of Shintoism predates Buddhism's introduction to Japan in the mid 6th century. Once Buddhism arrived in Kumano it took root quickly, and rather than competing with the indigenous religion for religious authority, it began a long process of harmonious mixing.
A product of this congenial relationship can be seen at Nachi Taisha. Directly beside the eminent shrine is the Buddhist temple Seigantoji. In fact, for most of their history the buildings were not even under separate control and functioned as one religious institution. The buildings of both the shrine and the temple are impressive, and among the buildings of Seigantoji there is a three-story pagoda.
Like Hongu Taisha and Hayatama Taisha, Nachi Taisha was one of the main destinations of the Kumano Kodo pilgrimage routes. For travelers who want to experience the trails but are impeded by time constraints, a hike up the Daimon-zaka is a good option. The route, paved with stone and lined with massive evergreens, leads 600 meters up to the gates of Nachi Taisha.
A short distance from Seigantoji and Nachi Taisha is the 133 meter waterfall Nachi no Taki. The tallest (single-tiered) waterfall in Japan, it was the original religious site in the area. Before the development of organized religious doctrine, Nachi no Taki was venerated by the earliest Japanese people. Even today, visitors will be impressed by the natural power and beauty of the falls.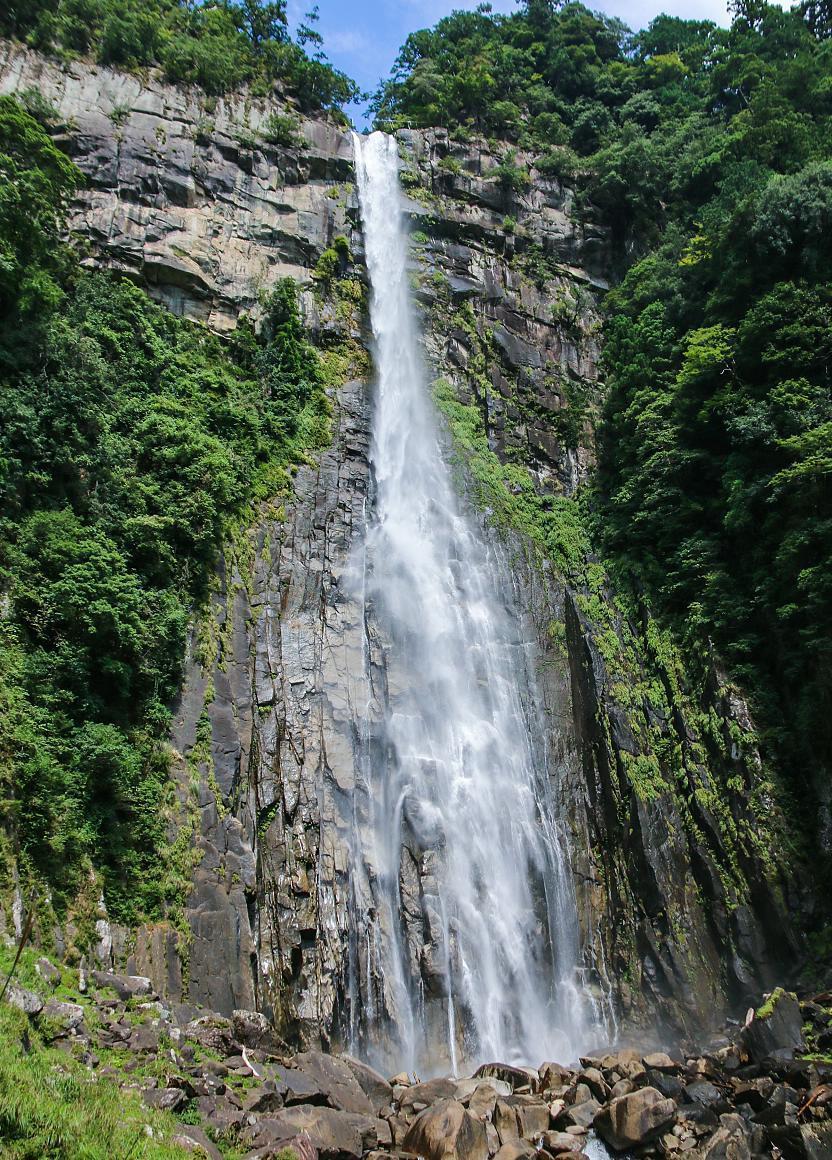 Kumano Nachi Taisha Shrine can be reached by bus from both Kii-Katsuura Station and Nachi Station. The one way ride costs 630 yen and takes 30 minutes from Kii-Katsura Station, and costs 490 yen and takes 20 minutes from Nachi Station. Buses depart approximately every 45 minutes.
Buses also stop at the base of the Daimonzaka trail ("Daimonzaka" bus stop) and at the entrance to Nachi Waterfall ("Taki-mae") before terminating at the base of Nachi Shrine ("Nachi-san"), from where it is a ten minute climb up several stairs to the main buildings of Nachi Taisha and Seigantoji Temple.
Visitors who arrive by car have the option to skip the stairs by accessing a parking lot just next to Seigantoji Temple.
How to get to and around Kumano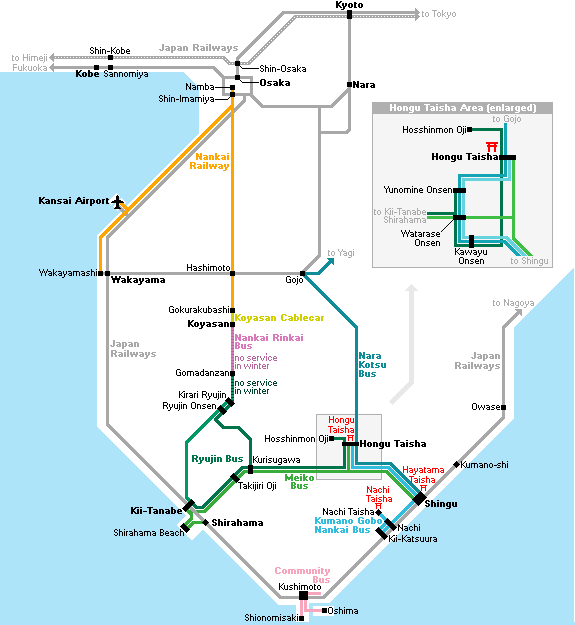 Kumano Nachi Taisha Shrine
Hours
Shrine grounds are always open (treasure house: 8:00 to 16:00)
Admission
Free (300 yen for treasure house)
Seigantoji Temple
Admission
Free (300 yen for pagoda)
Nachi no Taki Waterfall
Admission
300 yen for viewing platform
Questions? Ask in our forum.