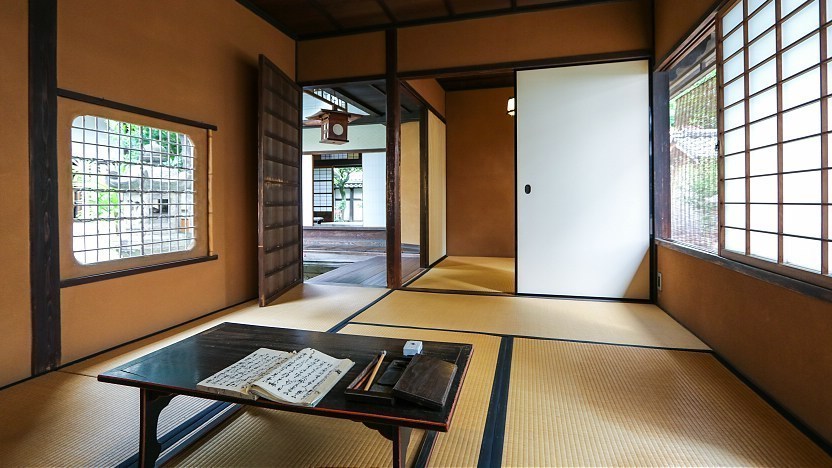 The Ohashi family was foremost amongst the merchant class of Kurashiki, and this is the residence they built for themselves in 1796. The house is typical of the machiya (Japanese for "town house") of Kurashiki's wealthy merchants. There are tatami floored rooms with elegant sliding doors and hanging scrolls for entertaining guests as well as private quarters, storage rooms and a kitchen.
In one striking difference with other machiya, the Ohashi Residence ('ċ‹´‰ĈZ'î, Ōhashi-ke Jūtaku) is not built directly on the road but has a front gate and an open area, which was an architectural style exclusive to samurai residences. During the Edo Period (1603-1867), a strict caste system separated the social classes, with the samurai at the top and the merchants at the bottom. That the Ohashi family was able to use architectural designs usually reserved for samurai, was indicative of their local importance.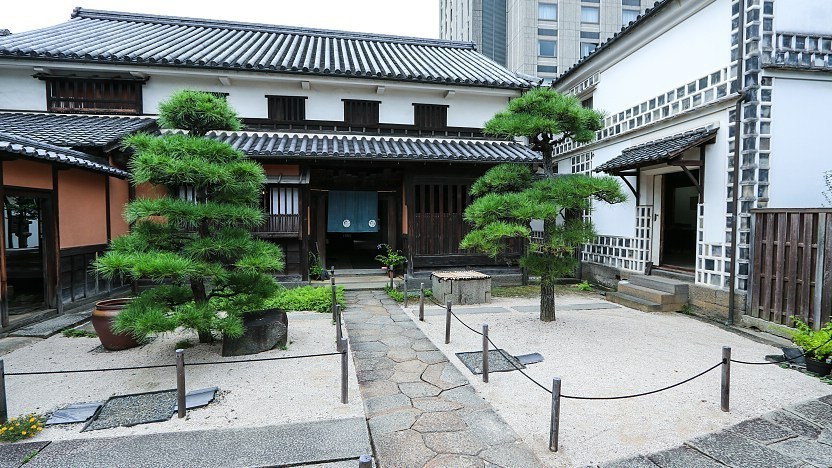 The Ohashi House is a couple minutes walk from the northern end of the preserved canal area, on the opposite side of Motomachi-dori, the main road.
To reach the Ohashi House from the station, follow the main road leading south (Motomachi-dori) and turn right at the second set of traffic lights. The Ohashi House is about a minute away on the left side.
How to get to and around Kurashiki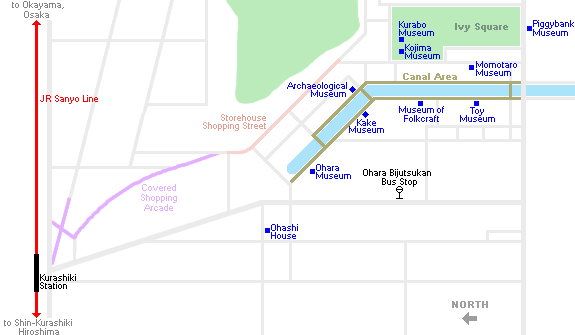 Hours
9:00 to 17:00 (until 18:00 on Saturdays from April to October)
Closed
Fridays from December to February, December 28 to January 3
Typical Visit Duration
15-30 minutes
External Links and Resources