Limestone Caves
Limestone cave outside of central Gujo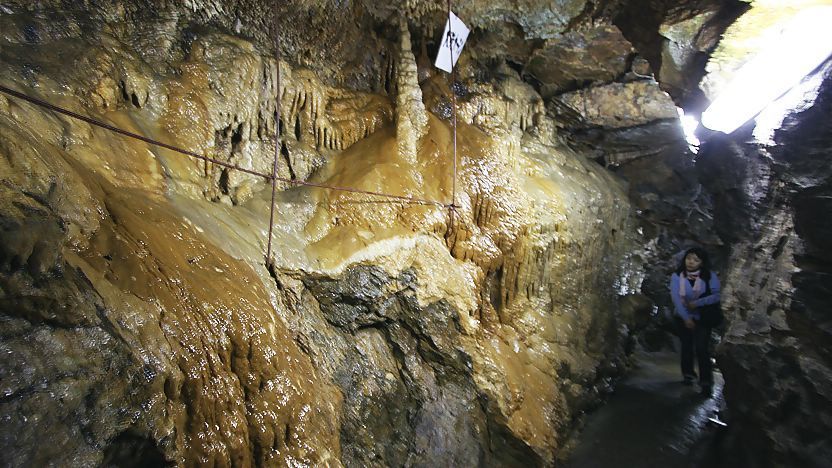 Three different limestone caves are located a few kilometers outside of Gujo's town center. Otaki Cave (大滝鍾乳洞, Ōtaki Shōnyūdō) is the most popular among them, and during the summer holidays, the site bustles with souvenir shops and restaurants serving nagashi somen noodles.
The Otaki Cave ("large waterfall cave") was named for its 30 meter tall waterfall, the tallest underground waterfall in Japan. A small cable car takes passengers up to the cave entrance where they are left to complete the walking course on their own. The course takes about 30 minutes and is well marked, though the steep, narrow staircases may be a little challenging to navigate for some.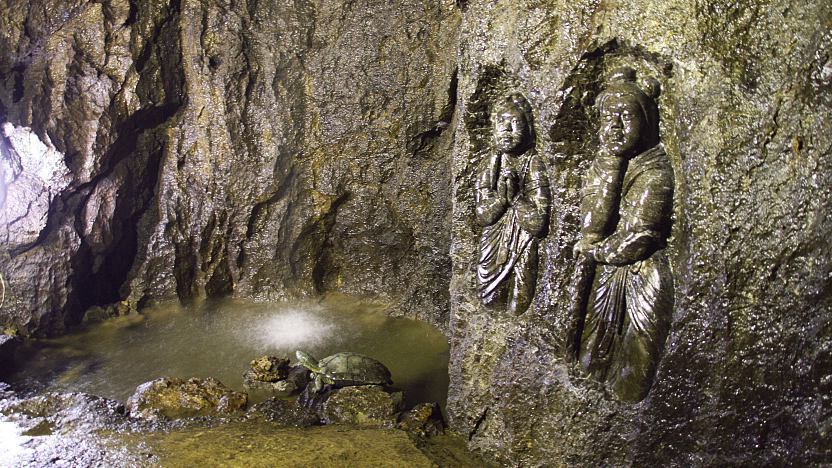 Otaki Shonyudo
Hours
8:30 to 17:30 (entry until 17:00)
Closed
New Year
holidays and on weekdays in January and February
Questions? Ask in our forum.