Chiune Sugihara Memorial Hall
About the Japanese diplomat who saved hundreds of Jews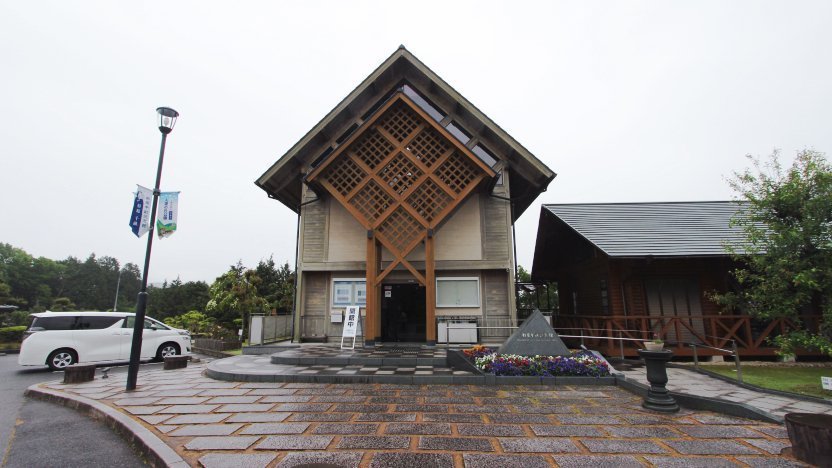 The Chiune Sugihara Memorial Hall (杉原千畝記念館, Sugihara Chiune Kinenkan) commemorates the story of Sugihara Chiune (1900-1986), a Japanese diplomat who saved the lives of hundreds of Jews during the Holocaust by granting them visas to escape Europe. The museum is located in Sugihara's home town Yaotsu, Gifu Prefecture, in a rural area.
In 1939 Sugihara was appointed to the Japanese consulate in Lithuania where he encountered Jews fleeing Nazi persecution with only narrow options for escape. Many of these people needed Japanese transit visas to secure their escape via Japan, but the criteria of money and a final destination were seldom met. In the days before the consulate was closed, Sugihara went against orders and granted 2139 visas to these desperate people, saving many of their lives.
The various exhibits in the museum include those that recount the horrors of the Holocaust and Jewish persecution in Europe, the escape routes taken by the refugees and a replica of the office where Sugihara granted the visas. There is also a section that displays messages of gratitude sent to Sugihara after the war.
The Chiune Sugihara Memorial Hall stands in a remote location in the countryside of Gifu Prefecture, around 45 kilometers northeast of Nagoya and 30 kilometers west of the Kiso Valley. Access by public transportation is very challenging, making a rental car the recommended means of transport.

The Chiune Sugihara Memorial Hall is a one hour drive from Nakatsugawa Station in the Kiso Valley. Rental car outlets can be found around Nakatsugawa Station.
The Chiune Sugihara Memorial Hall is about a 90 minute drive from central Nagoya.
Hours
9:30 to 17:00 (entry until 16:30)
Questions? Ask in our forum.