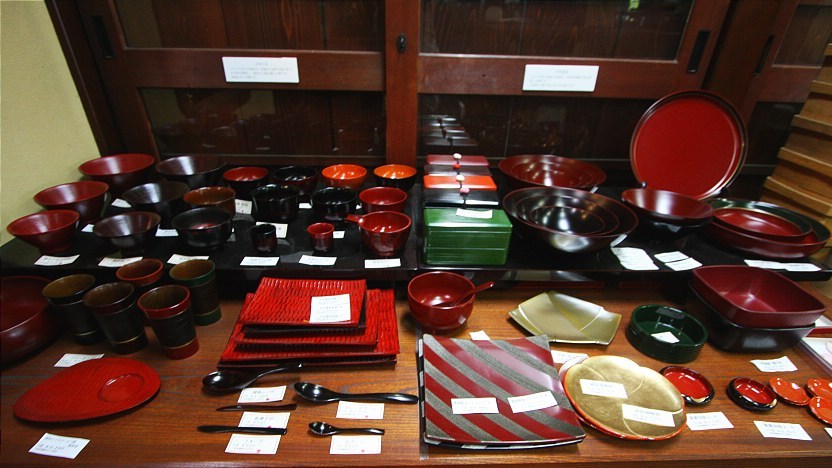 Lacquerware is a particular specialty of Japan, and in Japan it is a particular specialty of the Kiso Valley. The smooth, glazed bowls and dishes are enjoyed for their aesthetic appeal and complement the flavors of a Japanese meal. The most commonly seen lacquerware is the bowl in which miso soup is served.
Kiso-Hirasawa (木曽平沢) is a village that developed outside the post town of Narai during the Edo Period. It gradually developed a certain prestige as its lacquer products became renowned throughout Japan. Today, Kiso-Hirasawa still capitalizes on its popularity as a producer of lacquer goods.
Numerous lacquer stores are located throughout Kiso-Hirasawa, as well as a museum about lacquering called Kisoshikkikan. It is almost all in Japanese, but has many impressive lacquered goods on display. It also shows the tools and techniques that are involved in the lacquering process. The shops offer lacquerware of all types that are usually quite expensive, though modestly priced goods can also be found.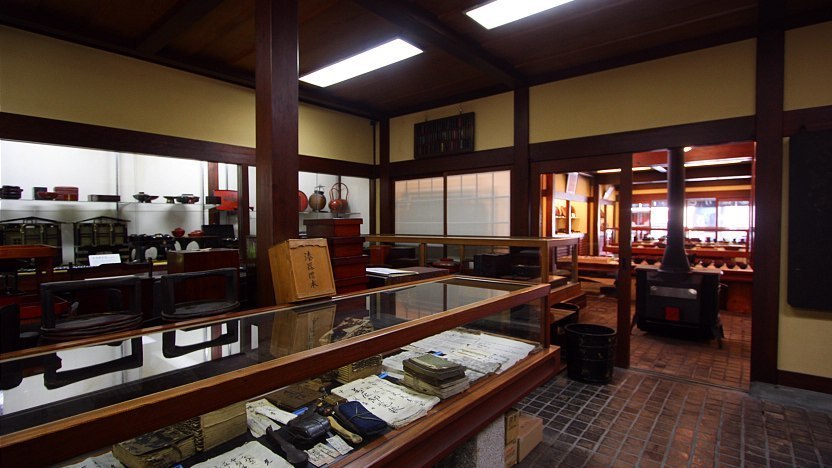 Kisoshikkikan
Hours
9:00 to 17:00 (until 16:00 from December to March)
Admission ends 30 minutes before closing time
External Links and Resources
Hotels
around Kiso Valley
Recommended Hotels
Fujioto
Friendly, traditional inn with good location in Tsumago. By many considered the best in town.
Book:
Japanese Guest Houses