Chichibu Shrine
Home of the Chichibu Night Festival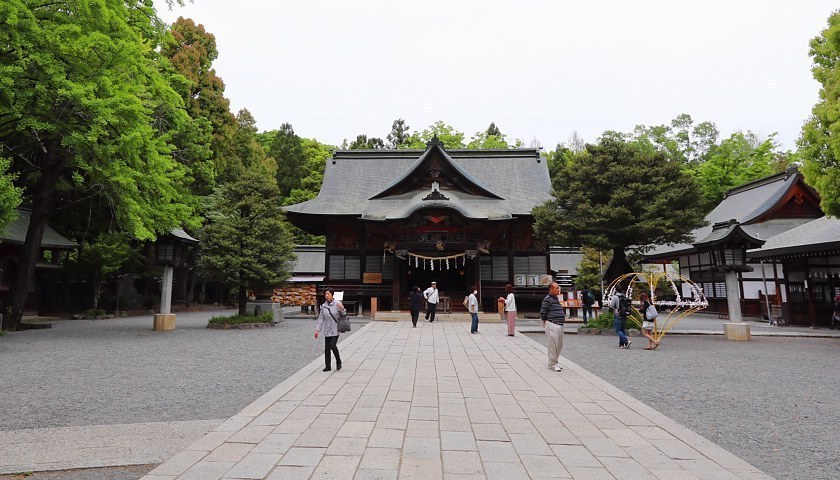 Chichibu Shrine (秩父神社, Chichibu-jinja) is a Shinto shrine in central Chichibu, known as the home of the Chichibu Night Festival that takes place every year in early December. The shrine is said to be over 1000 years old, and its current buildings were built in 1592 with the support of Tokugawa Ieyasu.
The shrine is well known for its elaborate carvings that adorn the main hall and include depictions of creatures like tigers, monkeys and dragons. Many of the carvings were created by the same artists that were also responsible for the decorations at Nikko's Toshogu Shrine. Buildings aside, the complex is surrounded by trees, making for a peaceful atmosphere in the middle of the city.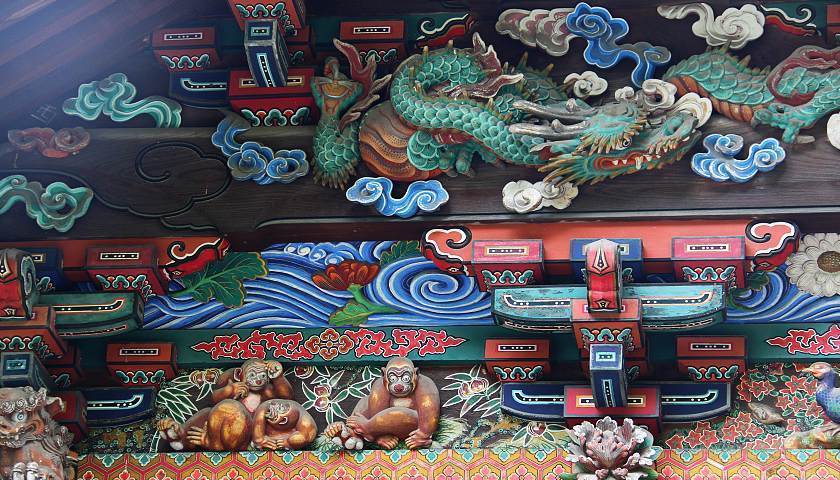 A short walk from the shrine stands the Chichibu Festival Hall that serves as a museum dedicated to the Chichibu Night Festival and other local festivals. The hall contains a theater room which shows a movie about local festivals, and on the second floor is an exhibition room containing various festival appurtenances including traditional clothes and instruments.
The Festival Hall's main attractions are two ornate festival floats on the first floor. While interesting to look at whenever, the crafts come into their own with periodically held image mapping displays. During these short performances, light and sound effects are used to bring the floats to life before a backdrop of the Chichibu Night Festival, providing visitors with a virtual experience of the famous festival.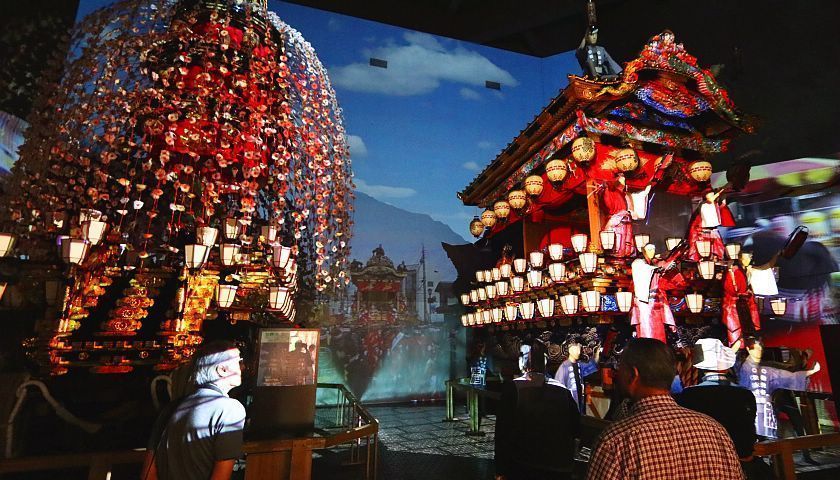 Chichibu Shrine is located a few steps from Chichibu Station on the Chichibu Railway or a 10-15 minute walk from Seibu-Chichibu Station.
How to get to and around Chichibu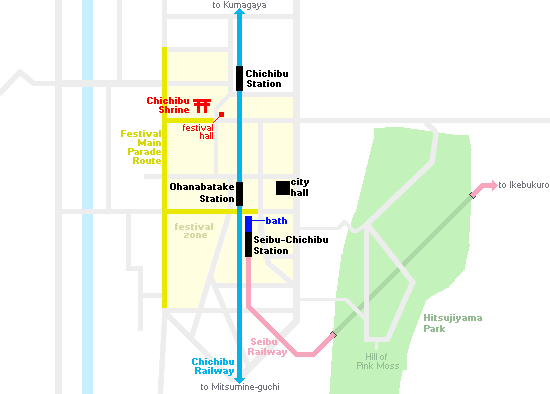 Chichibu Shrine
Typical Visit Duration
15 minutes
Chichibu Festival Hall
Hours
9:00 to 17:00 (April to November)
10:00 to 17:00 (December to March)
Closed
4th and 5th Tuesdays of each month,
New Year
holidays
Typical Visit Duration
10-30 minutes
Questions? Ask in our forum.