Hodosan Shrine
Pretty shrine near the Nagatoro river cruises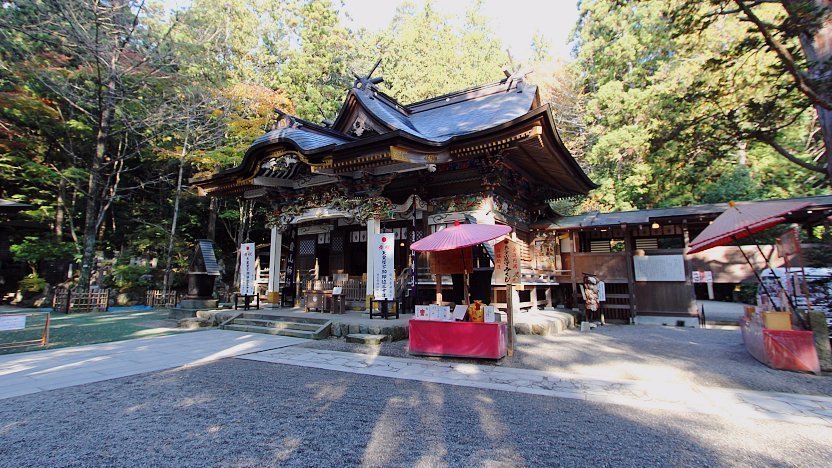 Hodosan Shrine (寳登山神社, Hodosan Jinja) is an old shrine in Nagatoro, a town around ten kilometers north of Chichibu. The shrine was built at the foot of Mount Hodo in the year 110 and has traditionally been a place where visitors come to pray for protection against natural disasters. The current shrine buildings date back to the early Meiji Period and are built in the Gongen-zukuri style, in which the main hall and prayer hall are connected under one roof.
The buildings here are also heavily adorned with detailed, vibrantly colored carvings. Surrounded by lush forest, the shrine is atmospheric and makes for one of the best places in the area to see autumn colors. A short walk away from the shrine is the Hodosan Ropeway, which takes passengers to the top of Mount Hodo. There are walking trails at the summit with nice views of the surrounding area.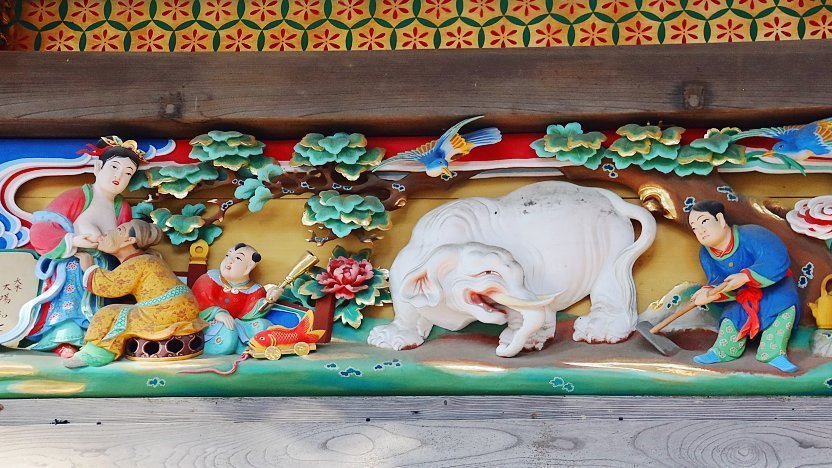 Hodosan Shrine is a ten-minute walk from Nagatoro Station and the Nagatoro river boat cruises. From Chichibu, take the Chichibu Railway to Nagatoro. The one way journey takes 20 minutes and costs 480 yen, with two trains per hour.
How to get to and around Chichibu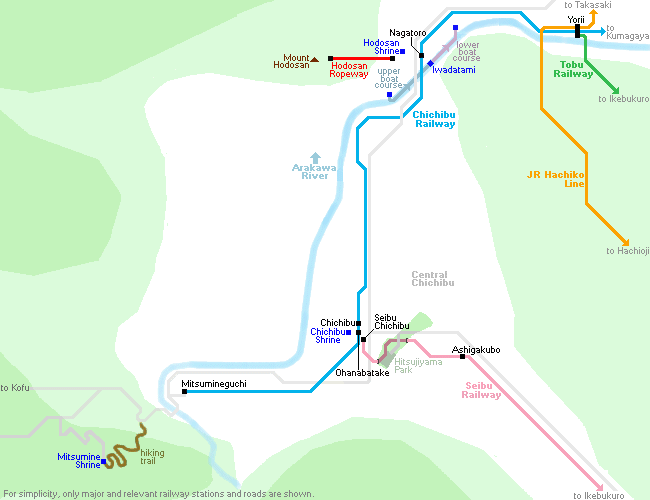 Hodosan Ropeway
Hours
9:40 to 17:00 (varies slightly depending on season)
Admission
490 yen (one way), 830 yen (round trip)
Questions? Ask in our forum.