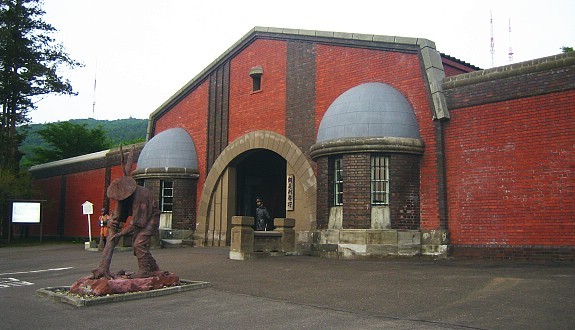 Abashiri Prison was constructed in the 1890s to hold more than one thousand dangerous criminals. The prison gained national fame through a popular yakuza movie series by director Ishii Teruo in the 1960s.
Following a major modernization of the Abashiri Prison in 1984, the prison's old buildings were moved into the Abashiri Prison Museum ("Ž•¨ŠΩ –Τ'–ŠΔ–, Hakubutsukan Abashiri Kangoku), which opened its doors to the public in 1985 as an open air museum. Note that the modernized Abashiri Prison is still in operation at the foot of Mount Tento.
The Abashiri Prison Museum illustrates the daily life of prisoners and exhibits more than a dozen buildings and structures of the old prison, including the main prison building with its five radially constructed wings, a law court, bath house and a punishment chamber.
Buses operate from Abashiri Bus Terminal via Abashiri Station to the museum once every 1-2 hours (10 minutes, 240 yen one way from Abashiri Station). Get off at the Hakubutsukan Abashiri Kangoku bus stop ("Ž•¨ŠΩ–Τ'–ŠΔ–) in front of the museum. The buses operate less frequent in the shoulder seasons and not at all on weekdays in the off-seasons.
How to get to and around Abashiri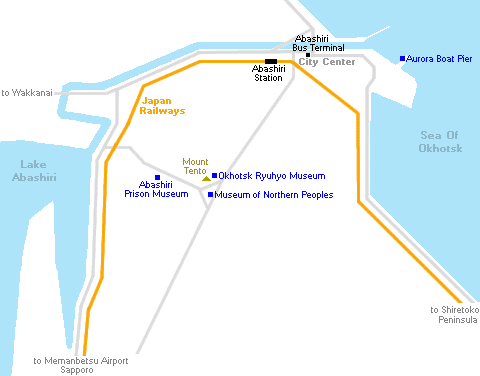 Hours
8:30 to 18:00 (May to September)
9:00 to 17:00 (October to April)
Admission ends one hour before closing