Museum of Northern Peoples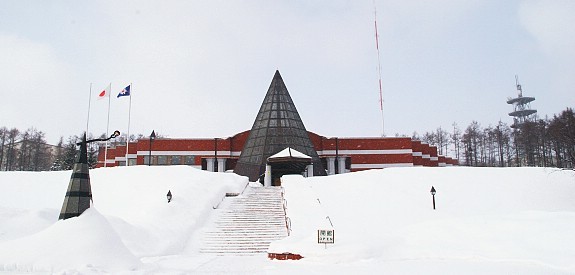 The Hokkaido Museum of Northern Peoples (–k•ϋ–―'°"Ž•¨ŠΩ, Hoppō Minzoku Hakubutsukan) introduces the culture and traditional everyday life of the peoples inhabiting the northern, subarctic regions of the globe, including the Ainu, the First Nations people of northern Canada, the Inuit, the Sami and the Siberian peoples.
Opened in the year 1993, the beautifully done museum covers topics such as clothing, food, transport, dwellings and the spiritual world with many exhibits, illustrating the differences and many similarities between the various peoples. There is also a corner on Okhotsk Culture.
Buses operate from Abashiri Bus Terminal via Abashiri Station to the museum once every 1-2 hours (15 minutes, 360 yen one way from Abashiri Station). Get off at the Hoppo Minzoku Hakubutsukan-mae bus stop (–k•ϋ–―'°"Ž•¨ŠΩ'O) in front of the museum. The buses operate less frequent in the shoulder seasons and not at all on weekdays in the off-seasons.
How to get to and around Abashiri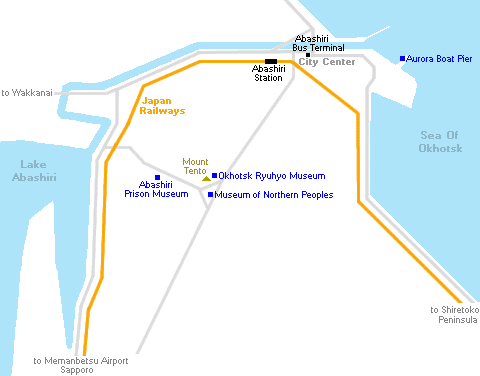 Hours
9:00 to 17:00 (July to September)
9:30 to 16:30 (October to June)
Closed
Mondays (or the following day if Monday is a
national holiday
), New Year holidays; open every day in February, July, August and September
Admission
550 yen (permanent exhibition)