Castle Road
Pleasant shopping street leading to the castle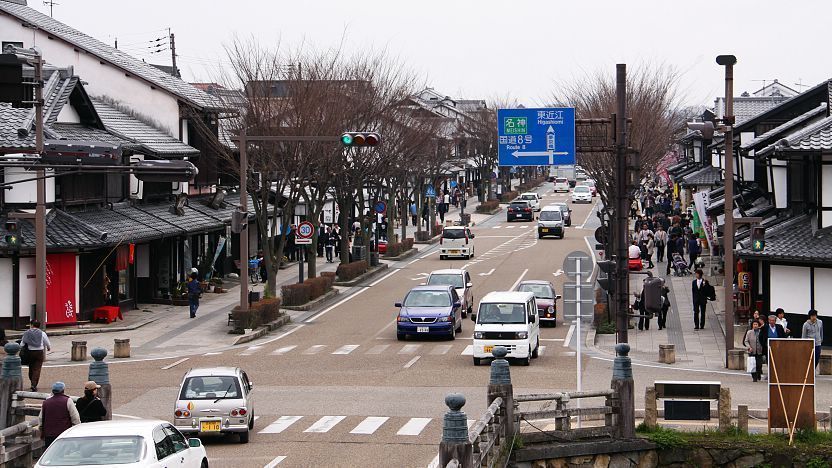 Yume Kyobashi Castle Road (夢京橋キャッスルロード, Yume Kyōbashi Castle Road) is a road just outside Hikone Castle's outer moat, which has been redesigned in a style combining the look and atmosphere of a former castle town with a pleasant, modern shopping street.
To achieve the castle town look, the buildings along the road have been designed like town houses from the Edo Period (1603-1868) with white walls, blackened roofs and lattice doors. Various boutiques, restaurants, cafes and souvenir shops line the street, which makes for a pleasant stroll after a visit to the castle.
Hours
Varies by shop. Most are open between 10:00 and 17:00.
Closed
Varies by shop, but many shops are closed on Tuesdays.
Questions? Ask in our forum.