Mizusawa Temple
Temple famous for udon noodles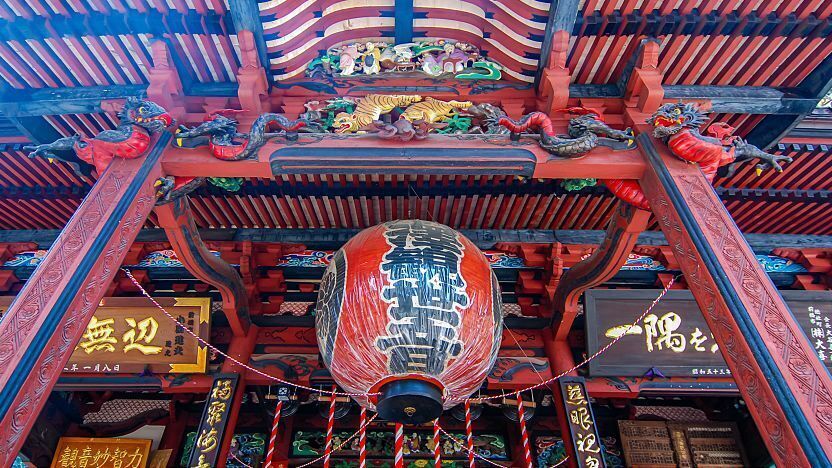 Mizusawa Kannon (…āVŠÏ‰đ) is a temple founded over 1300 years ago on the mountain slope southeast of Ikaho Onsen. The temple is devoted to Kannon, the Buddhist goddess of compassion. Its main object of worship is an 11-faced, thousand-armed statue of the deity. Unfortunately the statue is never displayed publicly; nevertheless, the temple plays an important religious role as one of the 33 sites of the Kanto Kannon Pilgrimage.
Mizusawa Kannon's temple grounds consist of several buildings, including a main hall, bell house, and pagoda, painted bright red and adorned with colorful and ornate animal carvings. The hexagonal, two-storied pagoda is a particular rarity, and features a rotating inner column which visitors can turn around three times for good luck.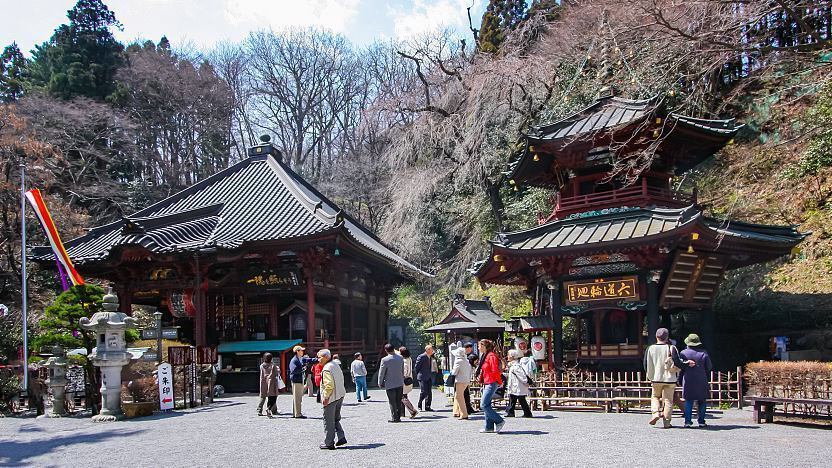 Another popular draw to Mizusawa Kannon are the restaurants that line the street below the temple. These shops specialize in Mizusawa Udon, a local dish of wheat noodles with a satisfying chewy texture. Mizusawa Udon are usually served cold with a sesame or soy sauce based dipping sauce.
Mizusawa Udon are recognized as one of the three most famous types of udon noodles in Japan alongside Kagawa's Sanuki Udon and Akita's Inaniwa Udon.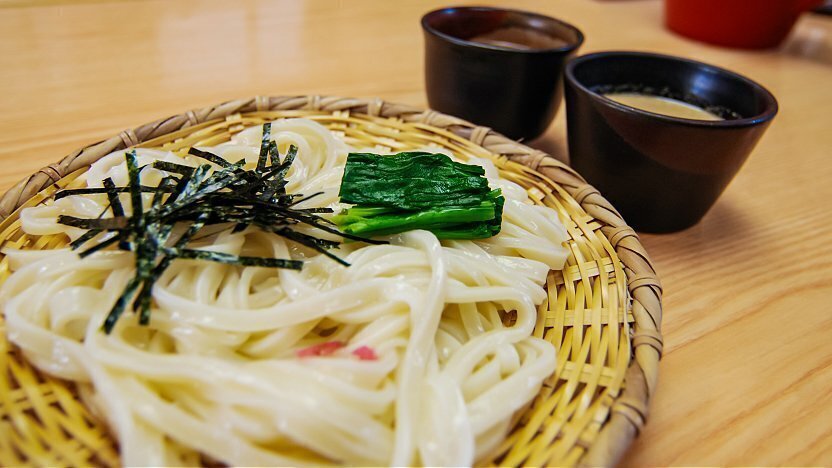 Mizusawa Temple can be reached by local buses from Ikaho. The bus takes about 10 minutes and costs 320 yen one way. There are departures approximately every two hours. All buses continue on to Takasaki (70 minutes, 1020 yen from Mizusawa).
How to get to and around Ikaho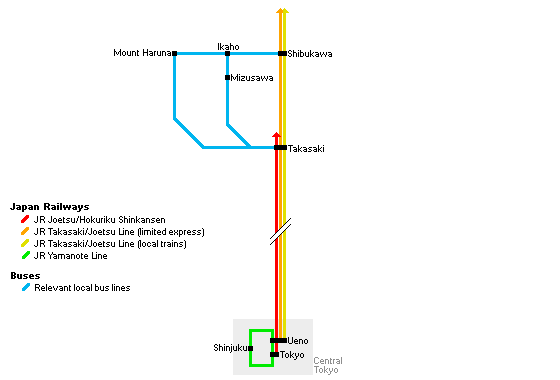 Typical Visit Duration
15 minutes
Questions? Ask in our forum.