Mount Haruna
Attractive volcano above Ikaho Onsen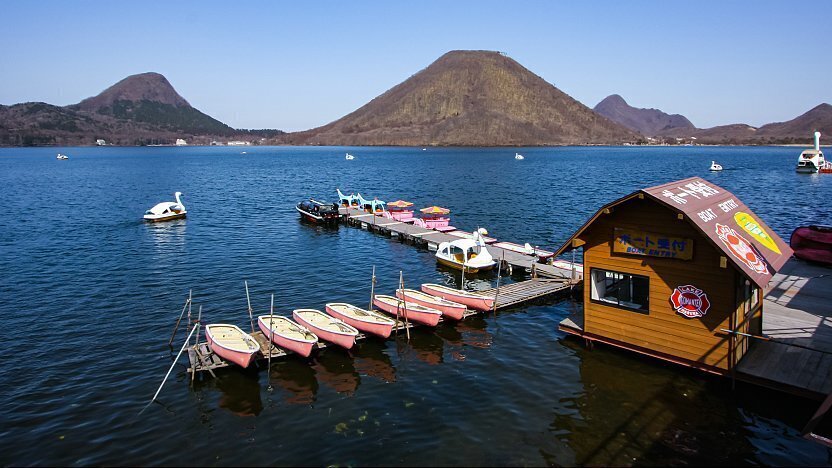 Mount Haruna (榛名山, Harunasan) is a 1449 meter high, dormant volcano in Gunma Prefecture, which together with Mount Myogi and Mount Akagi, form the "Three Famous Mountains of Gunma". At the top of Mount Haruna is a large open caldera and crater lake around which a hot spring town and various sporting facilities have been built. Ikaho Onsen also lies along the mountain's eastern slopes.
At the center of Mount Haruna's caldera stands a perfectly symmetrical, cone-shaped projection called Haruna Fuji, due to its resemblance to Mount Fuji. A ropeway leads up to the top of Haruna Fuji, from where one can look out over the surrounding landscape. Several hiking trails lead down from the peak and to other locations around the caldera.
The crater lake at the top of Mount Haruna is known as Lake Haruna and is a popular spot for boating and fishing. Rowboats and swan shaped pedal boats are available to rent for between 700-1500 yen per 30 minutes. In winter, the lake is a popular ice-fishing spot and known for the local wakasagi fish, which are served at restaurants around town throughout the year.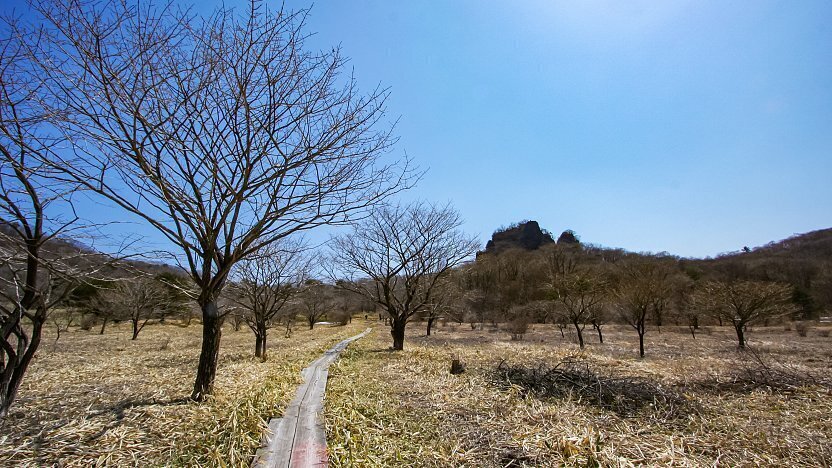 Buses operate between the Ikaho Bus Terminal and Mount Haruna. The one way trip takes about 25 minutes and costs 840 yen. Buses depart every one to two hours.
Mount Haruna can also be reached by direct bus from Takasaki Station. The trip takes about 90 minutes and costs 1330 yen. There is approximate one bus departure per hour.
How to get to and around Ikaho Onsen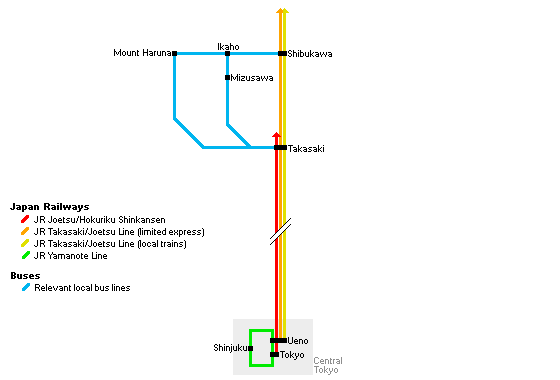 Haruna Ropeway
Hours
9:00 to 17:00 (until 16:00 December to March)
Admission
450 yen (one way), 850 yen (round trip)
Questions? Ask in our forum.