Toyama Castle Park
Home to a reconstructed castle tower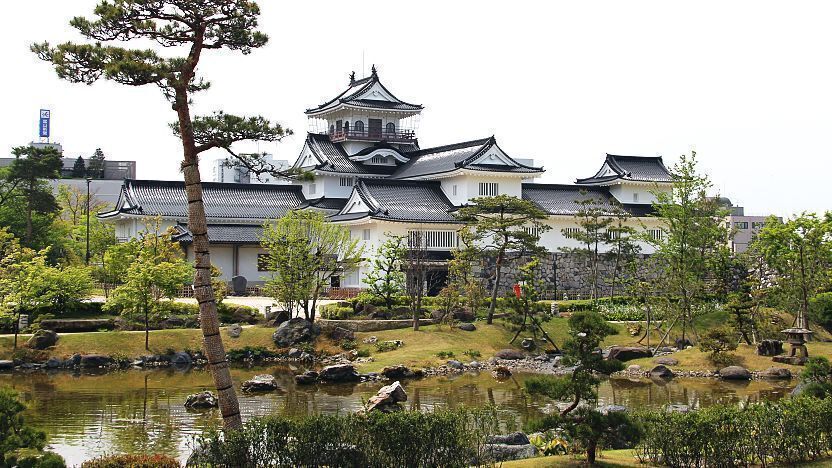 Toyama Castle Park (富山城址公園, Toyama Jōshi Kōen) covers the former grounds of Toyama Castle in central Toyama. The park contains a reconstructed castle keep, an art museum, a nice Japanese garden, spacious lawns and a statue of the former local lord. It is a popular spot for cherry blossom viewing usually around early to mid April.
The castle was originally constructed in 1543. During the Edo Period (1603-1868), it served as the base of the Toyama branch of the Maeda clan whose cousins controlled neighboring Kaga Province from Kanazawa and were second in wealth only to the shogun. The castle keep was dismantled during the Meiji Period (1868-1912) but was rebuilt in 1954 in ferro-concrete, while some parts of the original walls and moats remain. The inside of the keep houses the "Toyama Municipal Folk Museum" which recounts the city's and castle's history. An observation deck is located on the top floor.
Across the park, the Sato Memorial Art Museum showcases the extensive art collection of Sato Sukekuro, a wealthy entrepreneur from Toyama. As well as paintings, ornaments and local lacquerware, the museum also exhibits some traditional Japanese tea rooms.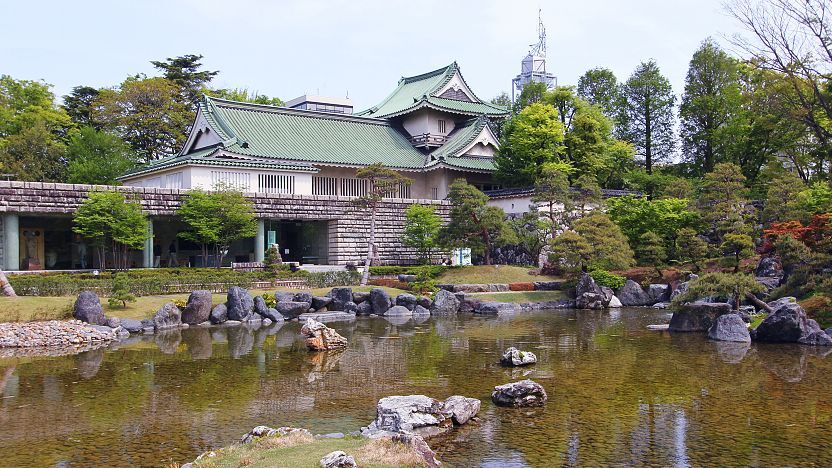 Toyama Castle Park is located a 15 minute walk from Toyama Station or a short walk from the Kokusai-kaigijo-mae stop on tram line number 3 or 6.
How to get to and around Toyama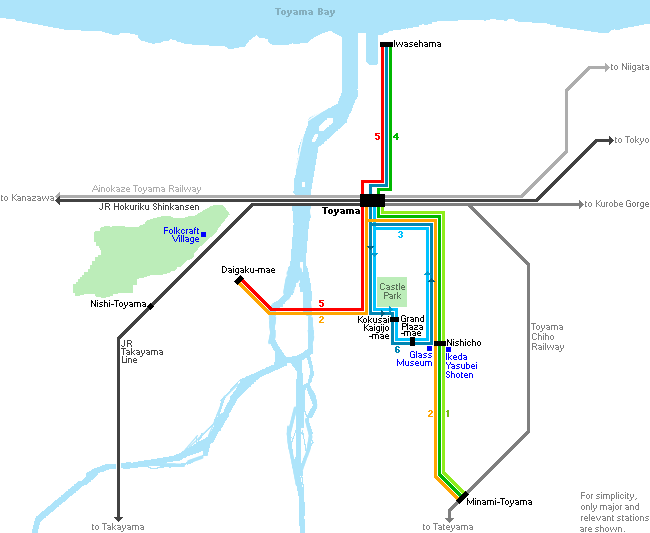 Castle Keep and Sato Memorial Art Museum
Hours
9:00 to 17:00 (entry until 16:30)
Closed
December 28 to January 4
Questions? Ask in our forum.