Budget Travel - Transportation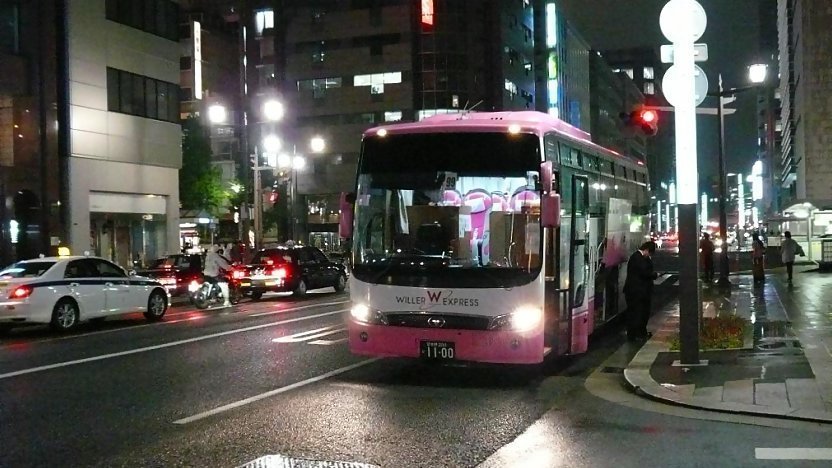 Transportation expenses will make up a considerable part of your travel budget. They consist of the cost for your flight to Japan as well as urban and possibly long distance transportation inside Japan.
International Flights
The following are ways to save on airfare to Japan:
Fly outside the peak seasons. The difference in air fares can be dramatic between high seasons and low seasons and between weekdays and weekends.
Search for and compare special offers by travel agents, newspapers, travel websites and the airlines' websites. Most major airlines have a "special offers" section on their website. If your city has a sizable Japanese community, chances are that a large Japanese travel agency, such as HIS, operates a branch there. Check them out, as they tend to be well informed about offers on flights to Japan and to have access to low fares.
If an option, consider using low-cost carriers, such as AirAsia or Jetstar, which are serving Japan from an increasing number of destination in Eastern Asia and Australia, in particular.
Keep domestic transportation in mind when booking your international tickets. An open jaw ticket with which you enter Japan through one airport and leave through another, can save you from costly backtracking across Japan. Also consider purchasing domestic air tickets in conjunction with your international flight as some airlines offer air passes or discounts on connecting domestic flights.
Use an airline's mileage program. In the ideal program 1) collected miles never expire, 2) miles can also be earned and used on flights of partner airlines, 3) miles can be shared among family members and 4) there are alternative ways to collect miles, e.g. through use of a credit card.
Consider tour packages. Good packages combine airfare and accommodation at low rates, unavailable to individual consumers. There are tour packages for both the individual travelers and those who prefer to travel with a guide.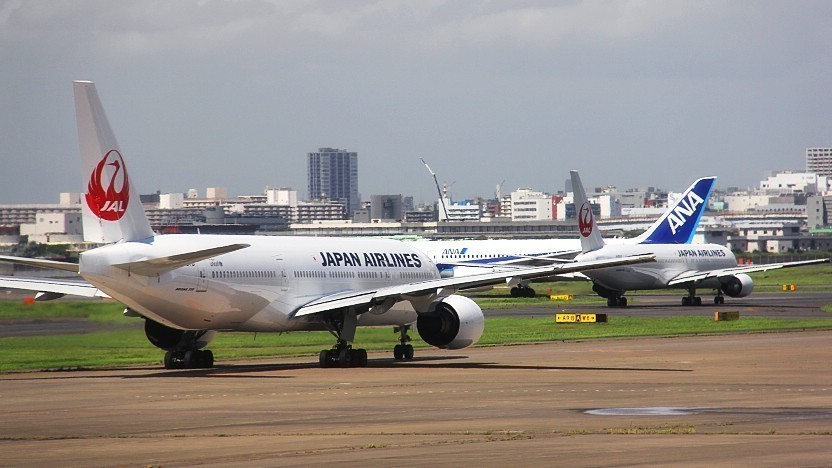 Long-distance travel within Japan
Careful planning of your itinerary can have a huge effect on your transportation budget. The most wallet-friendly way of travel is to avoid the costs of long distance domestic travel altogether and concentrate on just one region or city. For example, limiting your visit to either the Kanto Region around Tokyo or the Kansai Region around Kyoto and Osaka rather than doing both in the same trip can save you tens of thousands of yen per person in transportation costs.
However, if you do wish to visit multiple regions of Japan, then the following collection of options and deals can save you some money:
Japan Bus Pass (more information)

The Japan Bus Pass is a pass for long distance bus travel in Japan. If used efficiently, the pass can reduce transportation costs to unbelievably low levels for those willing to spend some nights on a bus. The pass is available as a 3-day, 5-day and 7-day version and does not need to be used on consecutive days.

Japan Rail Pass (more information)

All foreign visitors to Japan who visit more than one region should consider the Japan Rail Pass, which offers unlimited, nationwide travel on almost all trains operated by Japan Railways, including most shinkansen (bullet trains). The passes can be bought to cover either 7, 14 or 21 consecutive days and at a cost that residents of Japan (who cannot use the pass) can only dream of.

Highway Buses (more information)

Highway buses are one of the most economical ways to travel medium to long distances in Japan. While slower than trains, buses cost usually less than half, especially on the competitive Tokyo routes where discount fares can be incredibly low. Every prefecture is served by at least one bus company, with the major cities serving as regional hubs.

Overnight buses further increase the cost-effectiveness by saving on a night's accommodation and increasing your sightseeing time. Willer Express is one of the few highway bus companies with an English online reservation and payment system and highly competitive prices. They also offer the above mentioned Japan Bus Pass.

Domestic Flights (more information)

Competition between discount airlines, regular airlines, railways and overnight buses has produced a wide range of discount air fares and has made air travel a competitive budget alternative on many long distance routes, especially on the competitive Tokyo and Osaka routes. Skymark Airlines, Peach Aviation and Jetstar Japan offer particularly low fares and online booking in English.

In addition to discount fares available to the general public, there exist air passes for exclusive use by foreign visitors. These air passes entitle holders to a flat rate of 10,000 to 13,000 yen per domestic flight, which can be a substantial saving over regular fares.

Ferries (more information)

On a small number of routes, domestic ferries can be an alternative option to trains, buses and planes. Second class fares for ferries tend to be relatively inexpensive.

Rental Cars (more information)

Rental cars can be both an economical and convenient option if you travel in large groups or in the remote countryside. When planning your travel budget, keep in mind that there are gas expenses and highway tolls in addition to the cost of the rental. Various expressway passes are available to foreign tourists that can provide savings to those using expressways extensively.

Seishun 18 Kippu (more information)

The Seishun 18 Kippu (Seishun Juhachi Kippu), is a seasonal railway ticket, which gives you five days of unlimited, nationwide travel on local and rapid JR (Japan Railways) trains. It is available three times per year during the school holiday seasons and costs 12,050 yen.

The ticket does not need to be used on consecutive days and can be split among multiple people, for example one person can use it on five days, or five people can share it on a single day. While the Seishun 18 Kippu is an excellent value purely in terms of cost, it cannot be used on the faster limited express trains or shinkansen, greatly limiting its practical usefulness, as travel by local trains is very time-consuming over long distances.

Regional Passes (more information)

While the Japan Rail Pass is a great offer for visiting several regions of Japan, other rail passes can be a better value depending on your itinerary. Not all of the many regional passes available are necessarily a good deal. The following passes, however, can provide good savings:

JR Tokyo Wide Pass (more information)
The JR Tokyo Wide Pass provides unlimited travel on JR trains (including shinkansen) in the Kanto Region around Tokyo. It is valid on three consecutive days and is only available to holders of non-Japanese passports.
Nikko Pass (more information)
There are two versions of the Nikko Pass, differing in coverage area, but they both basically include a round trip between Tokyo and Nikko and unlimited travel around Nikko and Kinugawa Onsen.
Koyasan World Heritage Ticket (more information)
The Koyasan World Heritage Ticket provides a round trip between Osaka and Koyasan by Nankai Railways, unlimited use of buses on Koyasan and discounted admission to selected tourist attractions. The ticket is valid over two consecutive days and provides about a considerable discount over regular tickets and added convenience.

Package tours

Heavily discounted package tours, which combine transportation (by train or air) with hotel accommodation, are offered by travel agents for a wide range of domestic destinations across Japan.

Hitchhiking

Although very uncommonly done in Japan, adventurous travelers could consider hitchhiking. The book "Hitchhiker's Guide to Japan" by Will Ferguson covers this subject, but has not been updated since 1998.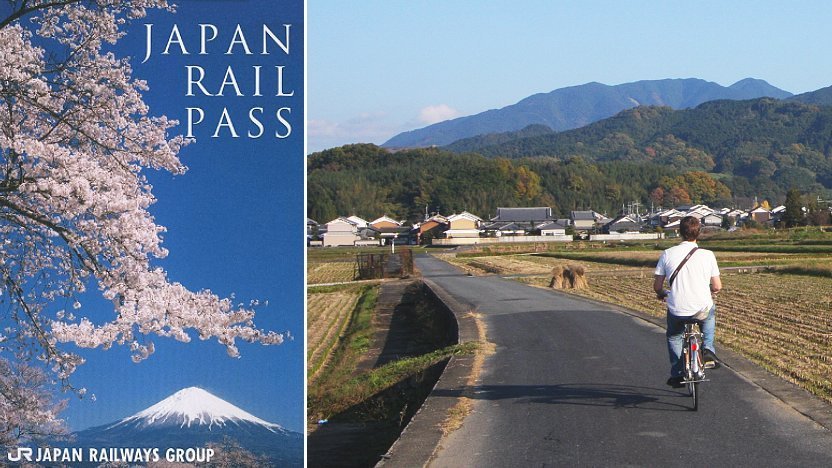 Urban Transportation
Cost on urban transportation can generally be reduced by planning out your route wisely. On each day, try to concentrate on just one part of the city instead of zigzagging around town. Thereby you can walk in between sights and minimize subway and bus travel.
Day passes, regular tickets and prepaid cards

Day passes are available for most major Japanese cities. While some day passes are good deals, many others require you to do a lot of traveling before they pay off. As a result, regular tickets are not rarely cheaper than day passes, especially if plan your route wisely. Prepaid IC cards, such as Suica and Icoca, do not provide any discounts over regular tickets, but they are more convenient to use.

Bicycles

A rental bicycle can be a convenient and economical way of exploring small to medium sized cities, city districts or rural towns. Rental outlets are usually found around the train station. Rates vary widely but are typically a few hundred yen per hour or 500 to 1000 yen per day.
Please check out the transportation pages of our sightseeing guide for details on each city, including the transportation pages about Tokyo, Kyoto and Osaka.
Questions? Ask in our forum.