There are a variety of ways to stay connected to the internet while traveling in Japan. However, this is a quickly evolving industry where services and rates are constantly changing. The following are the common solutions currently available.
Sponsored Internet Services
Rent a Pocket Wifi
Fast and unlimited internet access for up to 10 devices at one time

NINJA WiFi
Unlimited Data & 4G LTE Speed in Japan. Pick-up/Return at the airport. Connect up to 10 devices. A 30% discount available via this link!

Mobal- Japan Unlimited SIM- Available to ALL
Get a Japanese Voice & Unlimited Data or Unlimited Data-only SIM online. No contract. No termination fee. Ideal for both tourists & residents. Free delivery or collection in Japan.
Hotels
Most hotels in Japan offer free internet in their guest rooms. Access is usually provided as a wireless network or wired internet via LAN cable. Internet in the room is slightly less common at ryokan. Instead, some ryokan provide wireless internet or a public computer in their lobby.
Wireless (Wi-Fi) Hotspots
Both paid and free wireless (Wi-Fi) hotspots are available across Japan that laptops, smartphones and other mobile devices can use to connect to the internet, especially around airports, train stations, convenience stores, restaurants, coffee shops and bars.
Free Wi-Fi Hotspots

Thanks to efforts by businesses and governments, public Wi-Fi networks for free use by foreign tourists have become quite numerous. Tourists will encounter these networks at international airports, major railway stations (including all Yamanote Line stations and many shinkansen stations), inside an increasing number of trains and buses, selected coffee, fast food and convenience store chains and many tourist information desks.

Networks vary widely from easy-to-use ones to others that require cumbersome registrations. The following free services can make connecting to free Wi-Fi hotspots easier:

Japan Connected-free Wi-Fi
A smartphone app that unifies the registration process of around 200,000 free tourist hotspots by numerous companies and organizations so that visitors can use them all without having to register for each service individually. Registration of some personal data is required.
Free Wi-Fi Passport
Free access to approximately 400,000 Softbank hotspots at restaurants, cafes, major train stations, hotels and other locations across Japan. Registration is made by calling a toll-free number from a foreign cellphone while connected to the Softbank network. Calling the number will get you a password.

Paid Wi-Fi Hotspots

Paid Wi-Fi hotspots are more common than free ones. Plans are typically available on a daily or weekly basis, with one-day passes costing around 500-800 yen. Registration interfaces are often provided in Japanese only, and some services require a Japanese credit card or address. The following are a few of the nationwide services that provide English registration interfaces and accept foreign credit cards:

Wi2 300
200,000 locations at hotels, restaurants, cafes, bars, shops and public spaces nationwide. Various plans are available from six-hour to week long packages.
SoftBank Wi-Fi Spot (EX)
Hundreds of thousands of hotels, restaurants, cafes, bars, shops and public spaces nationwide. Generally targeted at Softbank subscribers, but 24-hour plans are also available to non-subscribers.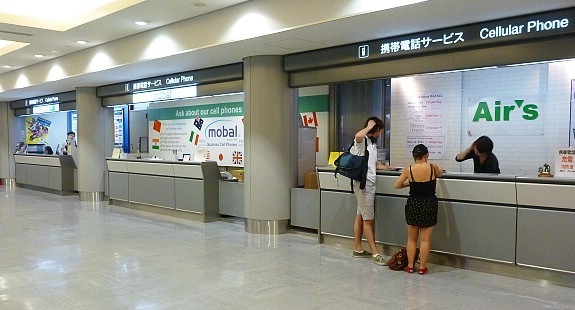 Wi-Fi Routers
Wi-Fi routers (also called personal hotspots, personal Wi-Fi, pocket Wi-Fi, etc.) are small, battery-powered devices that use the cellular phone network to create a local wireless network. They are easy to set up, provide reasonably fast internet, work anywhere there is cell phone service, allow multiple devices to connect at once and are relatively inexpensive. Wi-Fi routers are available to rent on a daily basis at major Japanese airports or via the internet for delivery to your home or hotel.
Rental Smartphones
Several companies rent smartphones that include unlimited data and Wi-Fi tethering, effectively turning them into personal hotspots. This can be a great value as the devices serve as both a rental phone and as a means for connecting to the internet on the go. Both Android and iPhone models are available to rent on a daily basis at major Japanese airports or via the internet for delivery to your home or hotel. See our mobile phone page for more details.
SIM Cards
Those who wish to use their own mobile phones or tablets to access the internet in Japan can get SIM cards that allow for internet access via the cellular phone network. A wide array of plans are available to foreign tourists, most of them data-only. Plans differ on connection speeds, network used and possible data transfer limits. They are typically available for a specified time period (e.g. one week) or for a specified maximum amount of data (e.g. 3 GB to be used within a certain time period). SIM cards are available at airports, selected retailers in Japan or via the internet for delivery to your home or hotel. Your device must be unlocked to utilize SIM cards.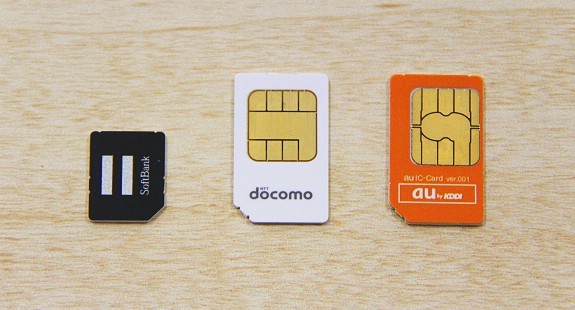 International Roaming
International roaming is a convenient, albeit expensive way to access the internet during your travels. In order to do so, your device must be able to operate in Japan and your carrier needs to have roaming agreements with a Japanese provider. Be aware that international roaming can be extremely expensive, so check with your home provider for details before leaving.
Internet Cafes and Manga Kissa
Internet cafes, known as netto cafe or manga kissa, rent out internet connected computers at hourly rates of a few hundred yen. Most offer discounted rates for longer blocks of time or special overnight deals. While internet cafes are often located near major stations, they may be difficult to find as they tend to be in inconspicuous locations with signs only in Japanese. Also, some internet cafe chains require that you sign up for a membership and pay a small registration fee.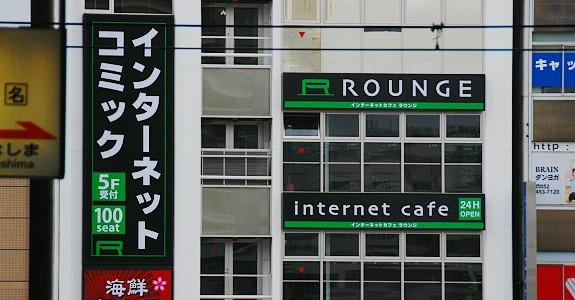 Questions? Ask in our forum.