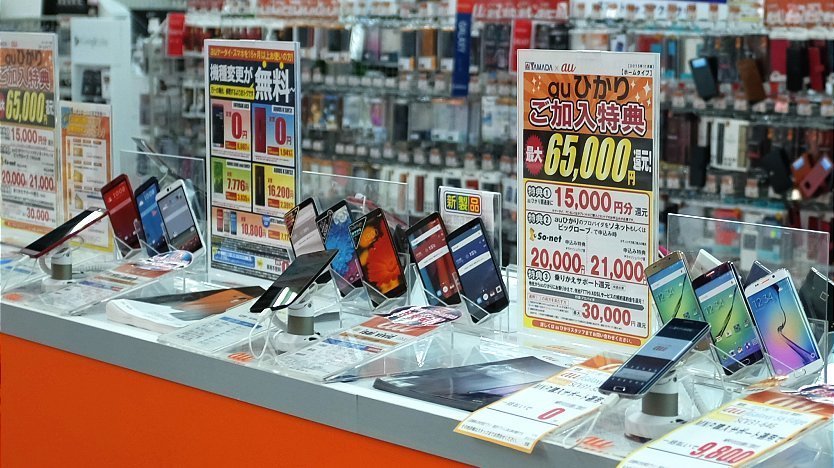 Japan is a leader in mobile phone technology and use. In addition to offering calling, email and messaging, Japanese mobile phones were some of the first to widely adopt features such as internet browsers, games, cameras, televisions, electronic wallets, train passes, GPS navigation and music players even before the advent of smartphones.
The biggest Japanese mobile phone companies are NTT docomo, au by KDDI, Softbank (formerly Vodafone, and before that J-phone) and Rakuten Mobile. There are also several smaller companies which provide low-cost cell phone plans for residents and mobile internet products for tourists, but they typically use the networks of the big four companies.
Sponsored Cell Phone Services
Mobal- Japan Unlimited SIM- Available to ALL
Get a Japanese Voice & Unlimited Data or Unlimited Data-only SIM online. No contract. No termination fee. Ideal for both tourists & residents. Free delivery or collection in Japan.

NINJA WiFi
Unlimited Data & 4G LTE Speed in Japan. Pick-up/Return at the airport. Connect up to 10 devices. A 30% discount available via this link!
Do foreign phones work in Japan?
While most mobile phone models can be used in Japan today, some older phones may not work due to different technologies. The following is needed for a handset to work in Japan:
For Voice - The handset must be compatible with a Japanese mobile phone network. Most modern phones are compatible with one or more of these networks. Compatible handsets may be used via international roaming (check with your home provider for details) or a SIM card (unlocked handsets only). Alternatively, phones with wireless network (Wi-Fi) connectivity can use internet-based telephone services, such as Skype, when connected to a Wi-Fi network.
For Data - Phones that work in Japan for voice (see above) can also receive and send data (such as e-mails and web content) via international roaming or a SIM card, but note that the cost for data transfer can easily skyrocket without an appropriate data plan. Alternatively, phones with wireless network (Wi-Fi) connectivity can take advantage of the numerous paid and free Wi-Fi hotspots found around the country.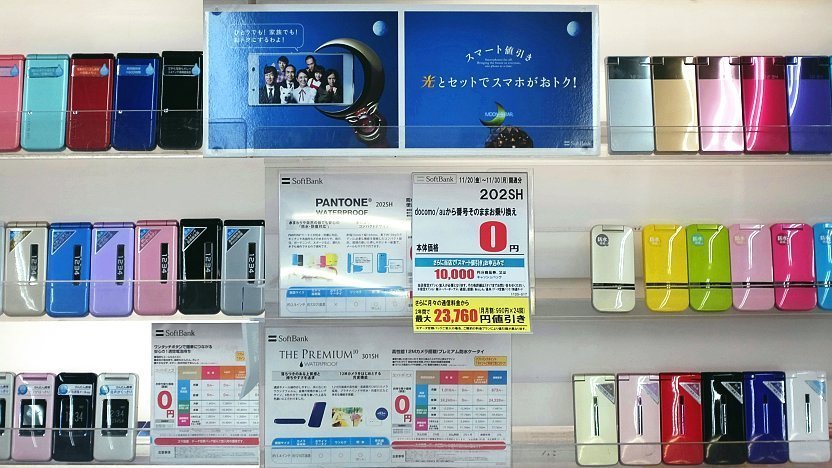 How to use a mobile phone in Japan?
Rental Phones
Renting is the easiest way for the average traveler to get a phone, and typically requires a picture ID and a credit card. Many companies have kiosks at the airports, while other companies will mail a phone to your hotel or home. You can return the phones at the airport or through the mail depending on the company.
The fees for rental phones vary and typically are around 200-500 yen per day for regular phones or 1000-2000 yen per day for smartphones. Additional fees may apply for calling, messaging, mobile data, insurance etc. Calling rates are typically 40-100 yen per minute for outgoing domestic calls while incoming calls are free. International rates vary depending on the country you are dialing to. All of the companies at the airports offer same-day rentals if stock is available, while some give discounts for advance reservations.
SIM Cards
SIM cards allow travelers to use their own mobile phones in Japan, provided the phones are unlocked and work on a Japanese network (most modern phones do). Most SIM cards available to foreign tourists are data-only and do not allow for voice calls (except when using internet-based telephone services such as Skype).
Offers by the various companies differ on connection speeds, networks used and eventual data transfer limits. They are typically available for a specified time period (e.g. one week) or for a specified maximum amount of data (e.g. 3 GB to be used within a certain time period). SIM cards can be purchased at airports, selected retailers in Japan or via the internet for delivery to your home or hotel.
Subscription Plans (for residents of Japan only)
With subscription plans you pay for your phone usage at the end of a monthly billing cycle. Contracts are typically for two year periods, and early cancellations incur a cancellation fee. Handsets can be purchased in full or in monthly installments. A residence card is required to enroll into a subscription plan.
Phone manners
Talking on the phone in trains, buses, cafes and restaurants is a serious breach of manners to a degree that it can cause hostile reactions. Only on long-distance trains is it acceptable to conduct voice calls on the decks at either end of each train carriage outside of the seating compartment.
Likewise, set your phone to silent mode when riding public transportation or spending time at cafes or restaurants. It is not acceptable to listen to music or other media in public spaces without headphones.
Walking while using a smartphone is strongly discouraged, but a widely committed violation of good manners.
Questions? Ask in our forum.