Takuhaibin Delivery Services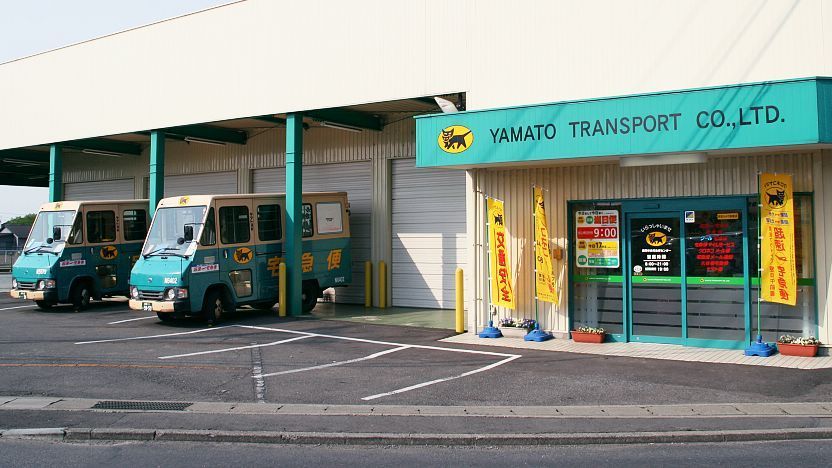 Takuhaibin ('ī"z•Ö) is a convenient service for sending parcels, luggage and various other types of goods from door to door nationwide. Delivery is usually on the next day, and costs are moderate.
Yamato Transport started the service in the 1970s and remains the market leader with their Takkyubin service. Although it is a registered trademark, Takkyubin commonly also refers to takuhaibin services in general. Yamato Transport's main competitor is Sagawa Express (Sagawa Kyubin).
Types of Goods
The range of goods, which can be sent by delivery services, has been increasing constantly over the years. Today it includes regular parcels, oversized boxes, cooled or frozen foods, computers, ski and golf equipment, not-to-be-wrinkled clothes, furniture, travel bags and suitcases.
Drop-Off and Pick-Up Locations
Goods can be sent from your home by scheduling a pick-up time with the nearest service center or from your hotel by inquiring at the hotel reception.
Alternatively, goods can be dropped off at most of the countless convenience stores found across Japan, luggage counters at airports and major railway stations, a variety of other stores that display a takuhaibin sign and takuhaibin service centers. Some stores, such as souvenir shops, can arrange purchased goods to be directly sent to a designated recipient.
Similarly, goods can be delivered to basically any address in Japan, including private homes, offices, hotels, airports and takuhaibin service centers.
Tourists with a lot of luggage can consider takuhaibin as a means to send their luggage from the airport to a hotel or between hotels, in order to avoid hauling heavy luggage onto crowded trains and up and down stairways.
You can find the counters of several takuhaibin delivery companies in the arrival lobbies of airports. If you intend to send luggage to a hotel, consult with the hotel before doing so. Some smaller hotels may not be able to accept deliveries due to lack of storage space.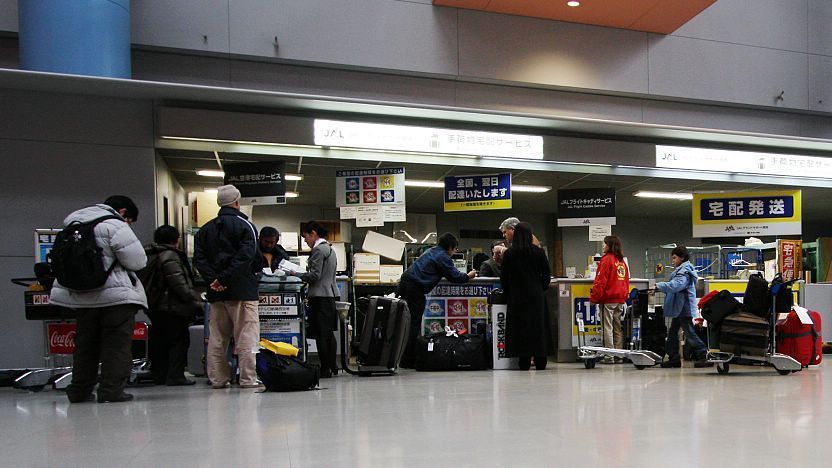 Delivery Time and Cost
Delivery is usually on the next day, although for short distances same-day deliveries may be possible. On the other hand, sending parcels to distant locations, such as Hokkaido or Okinawa, can take two days. Desired drop-off dates and times can be specified. Many companies allow deliveries to be delayed for a few days (typically by up to one week). Express options at a higher cost are also offered by some of the companies.
The cost of using takuhaibin depends on the type, size and weight of the package and the destination. Below are some typical prices just to give a rough idea:
Regular parcel (30 cm x 30 cm x 30cm, less than 10 kg):
Within Greater Tokyo area: 1400 yen
From Tokyo to Osaka/Kyoto: 1500 yen
From Tokyo to Kyushu: 1800 yen
From Tokyo to Hokkaido: 1800 yen
From Tokyo to Okinawa: 2500 yen
Suitcase (80 cm x 40 cm x 30cm, less than 25 kg):
Within Greater Tokyo area: 2100 yen
From Tokyo to Osaka/Kyoto: 2200 yen
From Tokyo to Kyushu: 2500 yen
From Tokyo to Hokkaido: 2500 yen
From Tokyo to Okinawa: 4200 yen
Tokyo to Narita Airport: 2800 yen
Osaka/Kyoto to Kansai Airport: 2800 yen
Questions? Ask in our forum.