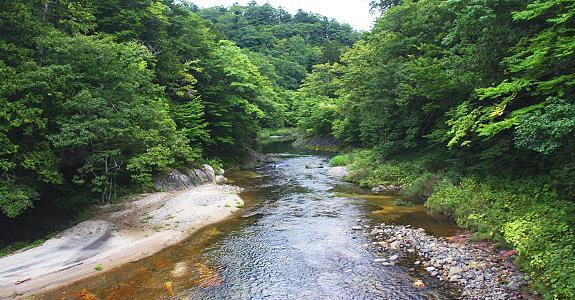 Much of the Shimokita Peninsula is sparsely inhabited due to its remote, rugged terrain. No exception, the Yagen Valley (–òŒ¤) in the middle of the peninsula is a quiet, isolated area offering hiking, hot springs and little else.
Two of the Yagen Valley's hot spring baths are named after the kappa, a mythical Japanese animal, that lives in ponds, rivers and lakes and tends to be somewhat devious; its favorite snack is small children. However, kappa are not really evil, just a bit mischievous. They can be persuaded to exchange a meal of children for a cucumber, another favored snack. In fact, the Japanese word for a sushi roll filled with cucumber is kappamaki due to the kappa's love of the vegetable.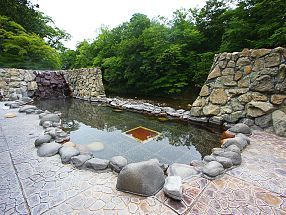 The two kappa baths are located in the Oku-Yagen area ("Inner Yagen Valley") in the back of the valley, facing the river and offering pleasant views. The Meoto Kappa no Yu offers open air, gender segregated baths and comes with changing room facilities and a small restaurant. The Kappa no Yu was recently renovated and equipped with a roof and improved changing room facilities. Formerly mixed, the pool now changes between women-only and men-only every two hours.
There are only a few lodging options in the valley, and they include small ryokan and minshuku (small inns).
Hiking is also possible in the Yagen Valley. Easy paths take hikers along the riverside and through some of the old growth forest.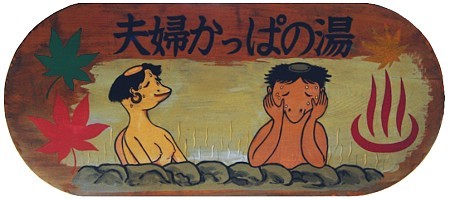 Meoto Kappa no Yu
Hours
8:30 to 18:00 (April to October)
10:00 to 17:00 (November to March)
Closed
Tuesdays from November to March
Kappa no Yu
Closed
early November to early April, Wednesday mornings for cleaning,