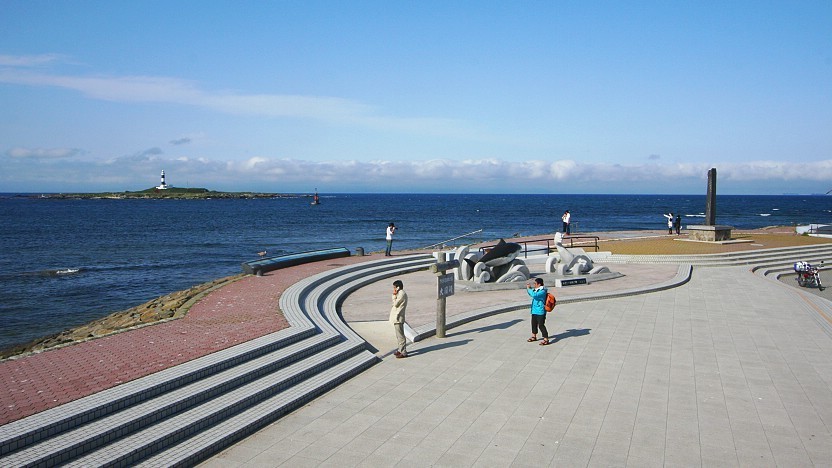 Cape Oma (大間崎, Ōmasaki) is the northernmost point of the Shimokita Peninsula and of the entire Honshu Island, Japan's main island.
The cape looks across over the Tsugaru Kaikyo Strait to southern Hokkaido, where the city of Hakodate is visible on clear days. Cape Oma's lookout site is lined by restaurants and souvenir shops selling fish and seaweed products. An observatory building at the cape looks out across the strait.
Besides its geographical notoriety, Oma is well known for its tuna fishing industry. Oma Tuna are among the best and most expensive in Japan, and most make their way to Tokyo's Toyosu Market and into sushi restaurants across Japan.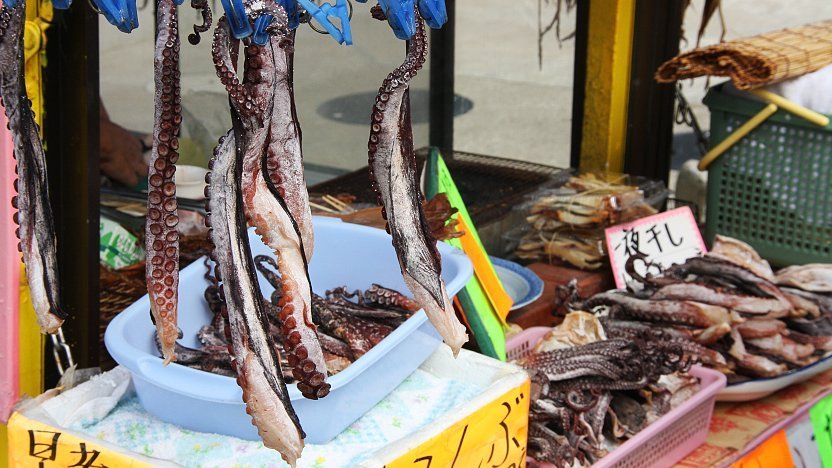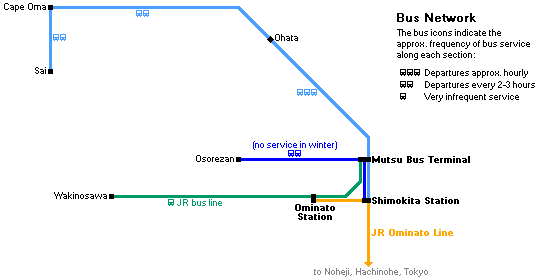 Buses connect Mutsu Bus Terminal with Cape Oma every 1-2 hours. The one trip takes about 90 minutes and costs 1900 yen. Most of the buses also serve Shimokita Station from where the one way trip to the cape takes around 105 minutes and costs 2030 yen. Get off at the Ōmasaki (大間崎) bus stop.
How to get to and around the Shimokita Peninsula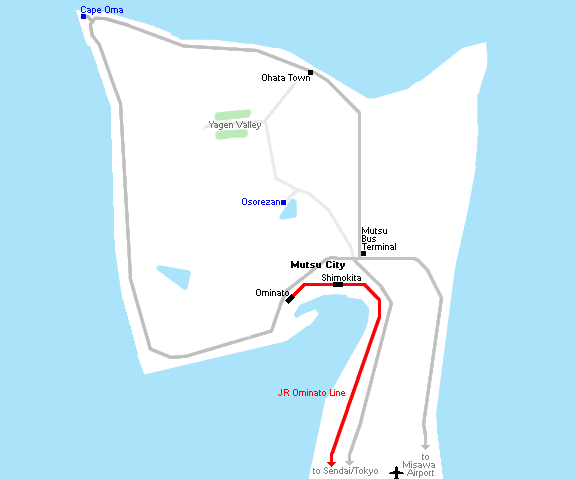 Questions? Ask in our forum.