Nariaiji Temple
Temple in the mountain north of the sandbar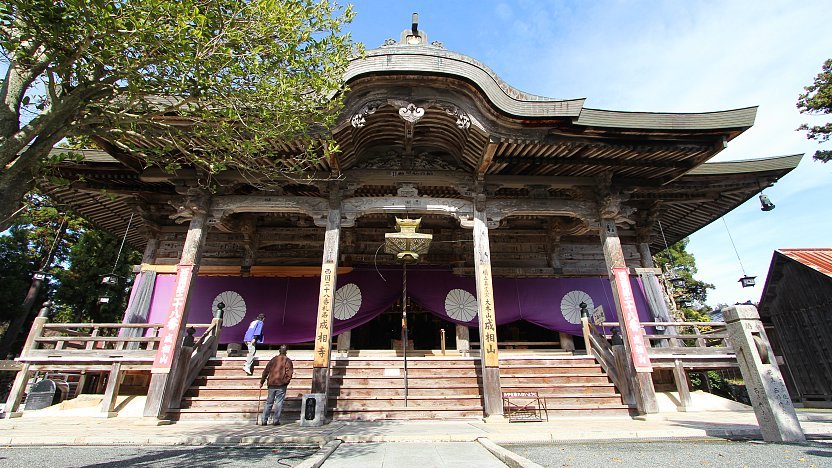 Nariaiji Temple (¬'ŠŽ›) is a temple of the Shingon sect of Japanese Buddhism. The temple was originally located near the top of Mount Tsuzumigatake, but was moved to its current location further down the mountain after a landslide about 250 years ago. The current temple grounds are still high enough on the slope to offer some nice views over the bay below. But it takes a little bit of effort to access them.
Nariaiji Temple is one of the 33 temples that are visited along the Kansai Kannon Pilgrimage in Western Japan. Appropriately, the temple's main object of worship is a carved wooden statue of Kannon, the Buddhist Goddess of Mercy, that dates from the Heian Period.
Below the main hall is a small wooden bell tower containing the "bell of neutrality". The bell is completely enclosed in its tower and has never been struck due to the sad legend about its origins concerning a baby that was accidentally dropped into the molten metal to be cast into the bell. A little further down the slope stands an impressive five story pagoda which was rebuilt quite recently in the late 1990s.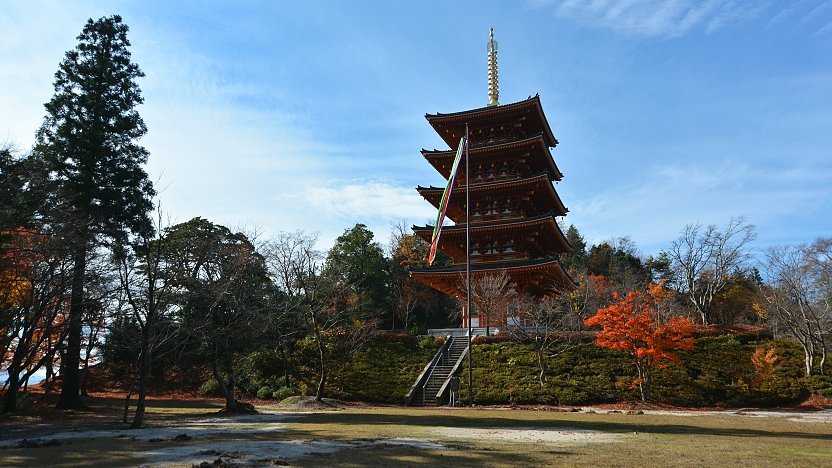 Nariaiji Temple is located in the mountains on the northern side of the Amanohashidate Sandbar. To access the temple, take a cablecar or chairlift (5 minutes, 340 yen one way, 680 yen roundtrip) to Kasamatsu Park, from where shuttle buses depart for Nariaiji Temple every 30 minutes (7 minutes, 1120 yen round trip, including admission to the temple).
How to get to and around Amanohashidate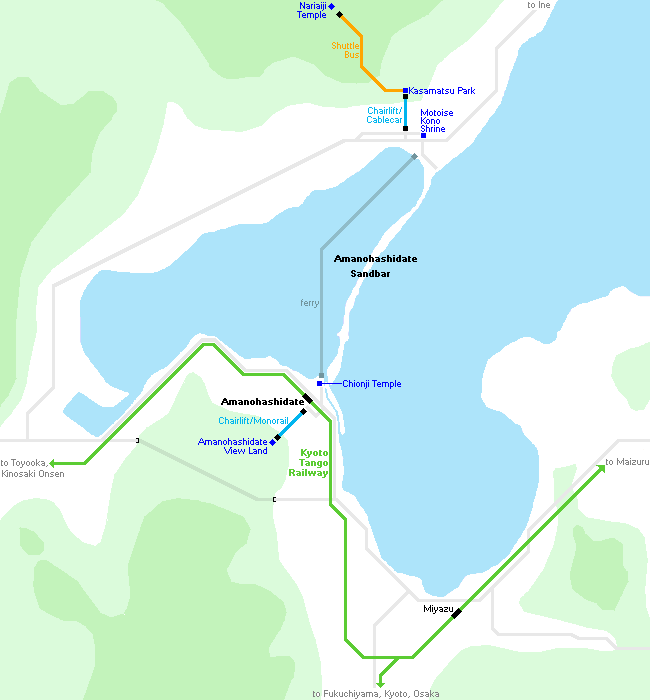 Admission
500 yen (included in the bus ticket for those using the shuttle bus)
Questions? Ask in our forum.
Hotels around Amanohashidate
Top rated in Amanohashidate
powered

by