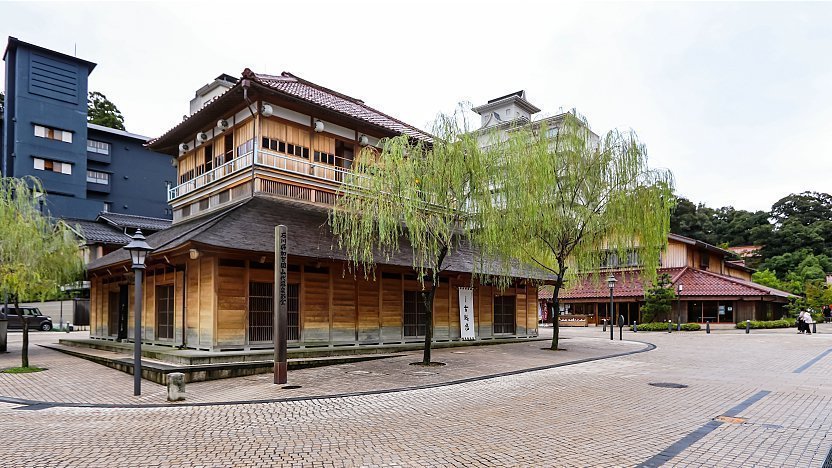 Yamashiro Onsen (山代温泉) is one of the four hot spring towns that make up Kaga Onsen. The town's spring waters, which relieve muscle and joint pain as well as skin disease and digestion problems, were discovered by the monk Gyoki during his pilgrimage to nearby Mount Hakusan over 1300 years ago.
The main attraction of Yamashiro Onsen are its public bath houses in the center of town. Known as the Soyu (public bath) and Ko-Soyu (old public bath), both of these attractive bath houses were recently rebuilt in 2008 and 2010 respectively. While the Soyu is a modern facility with multiple, gender segregated indoor baths popular among the locals, the Ko-Soyu is a unique bath house spectacularly rebuilt in the style of its Meiji Period appearance. It includes a rest area on its second floor.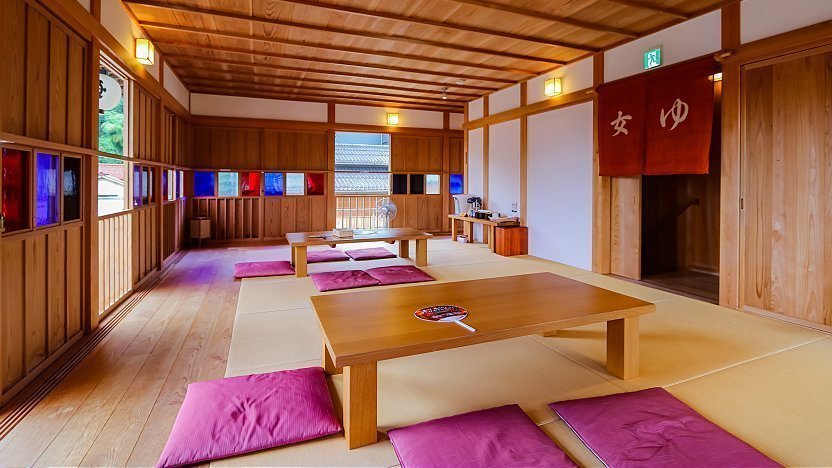 The public bath houses are surrounded by several ryokan, shops and a few other attractions that make for a pleasant walk around town. The atmospheric Yakuoin Onsenji Temple stands on the hill directly behind the Soyu bath house, and Rosanjin's Hut Iroha, a former residence of Rosanjin, one of Japan's most famous ceramicist, is just a few more steps away.
Yamashiro is also known for its Kutaniyaki pottery. The Kutaniyaki Exhibition Hall, just outside of the town center, displays a variety of antique and modern kutaniyaki works as well as the ruins of a large, multi leveled kiln from the Edo Period. Hands-on workshops are offered as well. Kutaniyaki tiles can also be seen adorning the walls of the town's public baths.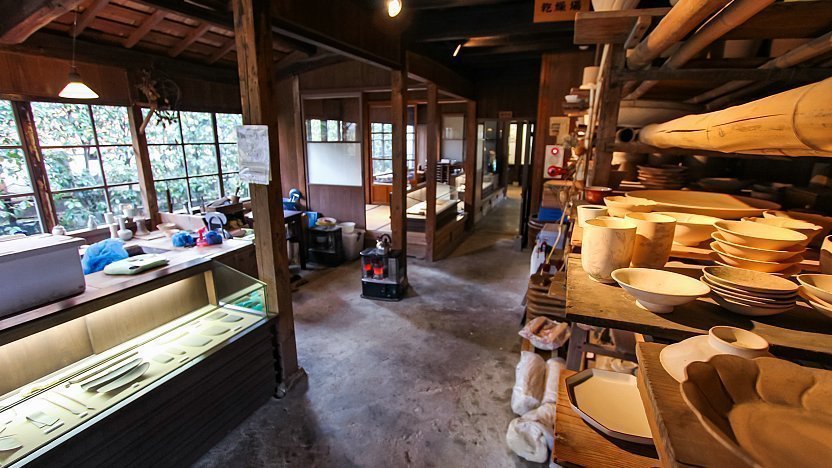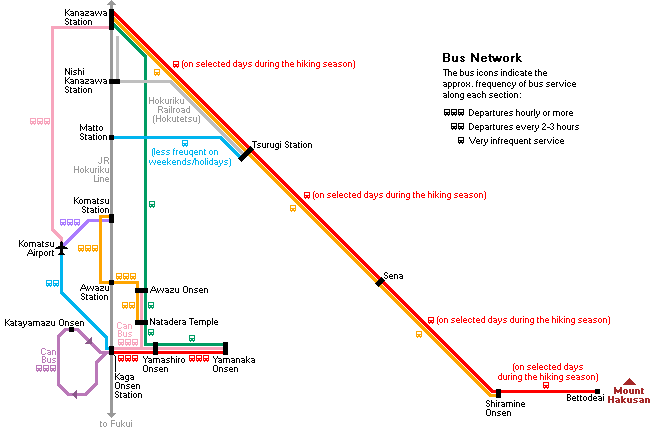 Yamashiro Onsen is a 10 minute ride from Kaga Onsen Station by buses bound for Yamanaka Onsen. The one way fare is 250 yen, and there are 1-2 connections per hour. Yamashiro Onsen is also served by the Can Bus along the Yamamawari Route (15 minutes from Kaga Onsen Station).
How to get to and around Kaga Onsen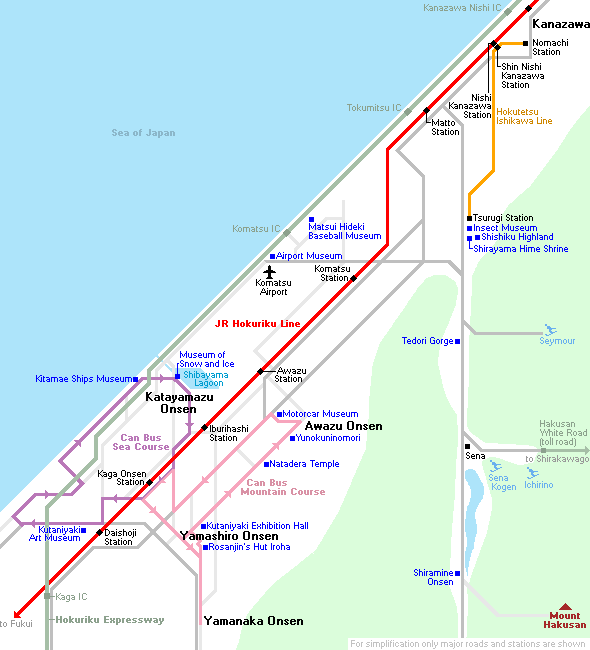 Ko-Soyu bath house
Closed
The morning of the fourth Wednesday of each month
Admission
500 yen (Ko-Soyu only), 700 yen (both bath houses)
Soyu bath house
Closed
The morning of the fourth Wednesday of each month
Admission
460 yen (Soyu only), 700 yen (both bath houses)
External Links and Resources