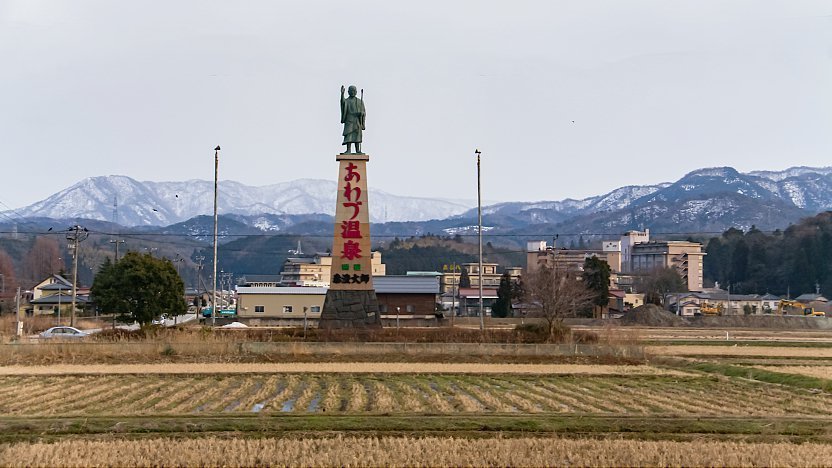 Awazu Onsen (łżĺ├ëĚɲ) is one of the four hot spring towns that make up Kaga Onsen. Its waters were discovered over 1300 years ago by the same monk who founded nearby Natadera Temple. The town is home to Hoshi Ryokan, which, founded in 718, is one of the world's oldest hotels and longest continuously operating companies.
Awazu Onsen's clear spring waters are said to help with circulation, ease chronic disease and rejuvenate the skin. It can be enjoyed at the town's ryokan and at the Soyu, the public bath house which is frequented by both residents and visitors alike. The Soyu is a recently rebuilt, modern facility that has one large indoor pool in each of its gender segregated bathing areas.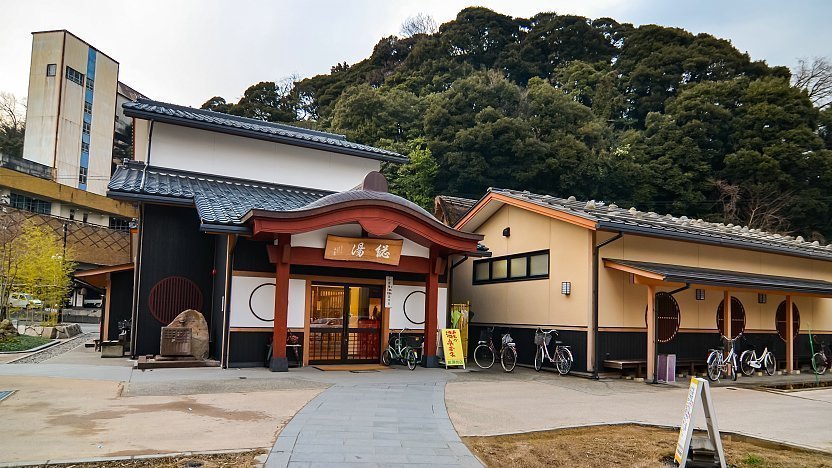 Two kilometers outside central Awazu lies the Yunokuninomori craft village, where tourists can purchase or try their hand at making various traditional handicrafts from Kaga Onsen and Ishikawa Prefecture. The village consists of over a dozen traditional style buildings that are each dedicated to a specific craft, such as pottery, lacquerware, gold leaf gilding and glass making.
A few kilometers down the road from Yunokuninomori stands Natadera Temple an important temple which belongs to the Shingon sect of Japanese Buddhism. Natadera is known for its caves carved into a rocky cliffside that were used for meditation.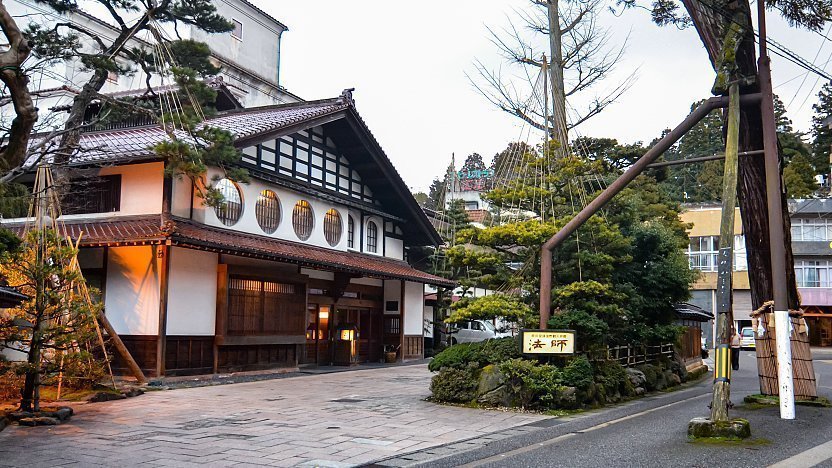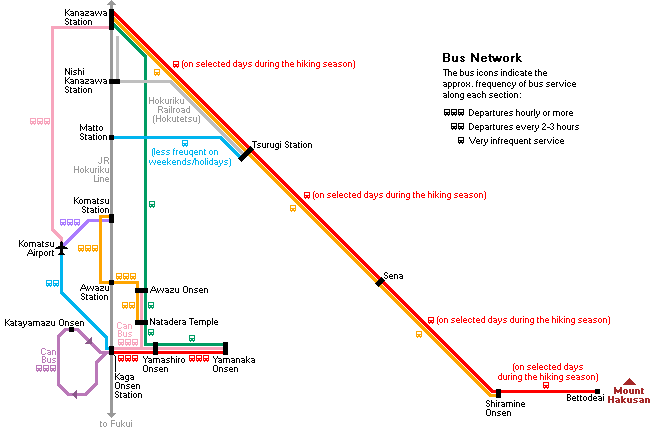 From Kaga Onsen Station
Central Awazu Onsen, the Yunokuninomori craft village and Natadera Temple are served by the Can Bus (Yamamawari Route). The bus ride from Kaga Onsen Station takes about 50 minutes, and there are 1-2 departures per hour.
From Komatsu Station
There are hourly buses between Komatsu Station and Awazu Onsen. The one way ride takes 30 minutes and costs 460 yen. Some buses continue on to Natadera Temple.
From Awazu Station
Awazu is a station along the JR Hokuriku Line between Kanazawa and Kaga Onsen Stations, however, the station is not located centrally. From the station it is a ten minute bus or taxi ride into the center of town. Train arrivals and bus departures are not always well timed with each other.
How to get to and around Kaga Onsen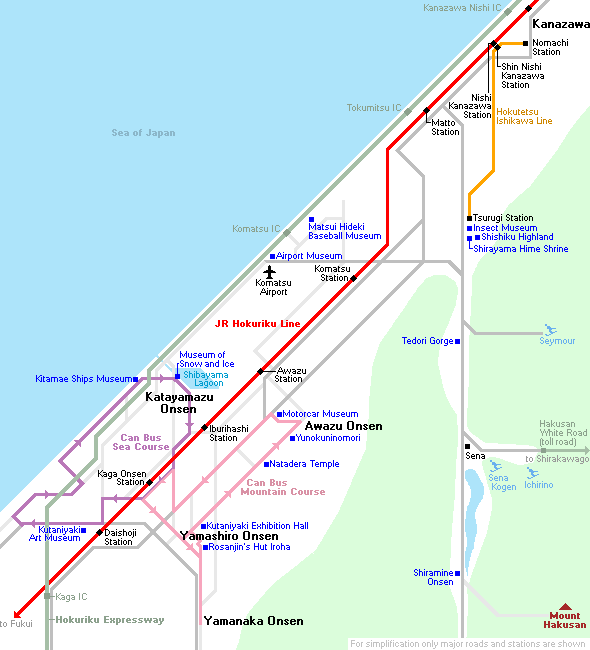 Soyu Public Bath
Hours
8:00 to 22:00 (shorter hours over New Year)
Admission ends 30 minutes before closing
Questions? Ask in our forum.