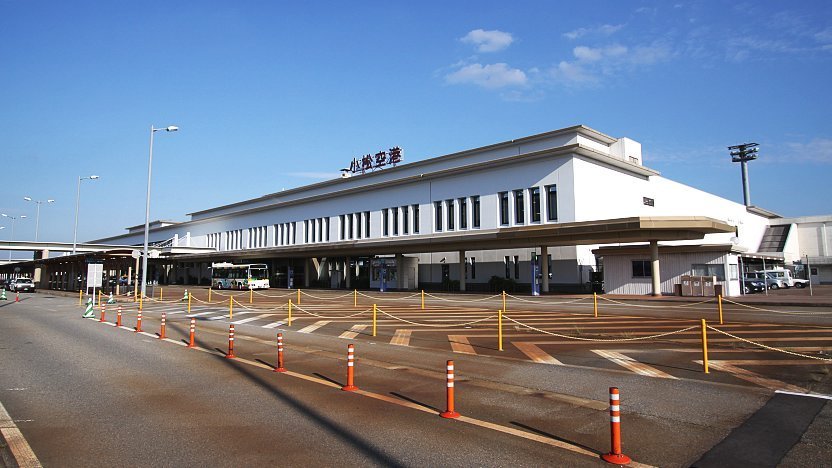 Komatsu Airport (¬¼‹ó`, Komatsu Kūkō) is a medium sized airport located in Komatsu City, halfway between Kanazawa and Fukui City. It is one of Japan's more important regional airports with frequent flights to Tokyo's Haneda Airport, Sapporo, Fukuoka and Naha. Additionally there are international flights to some Asian destinations.
Not far from the airport stands the Airport and Aviation Plaza, an aviation museum displaying a variety of decommissioned airplanes, dozens of airplane models and other aviation related exhibits. Entrance to the museum is free of charge.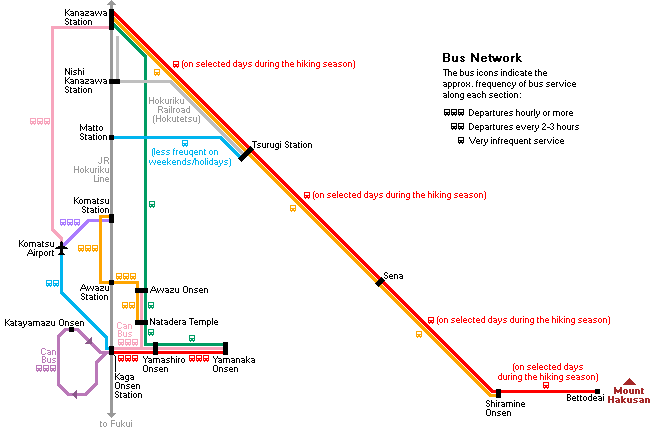 From Kanazawa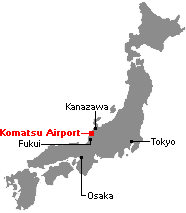 There are direct airport buses between Komatsu Airport and Kanazawa. The one way trip takes 40 minutes and costs 1300 yen.
From Kaga Onsen
Two to four airport buses operate every hour between the airport and Komatsu Station (15 minutes 280 yen), from where buses or trains can be taken south into the Kaga Onsen area. From Komatsu Station, Kaga Onsen Station can be reached in 15 minutes and for 240 yen one way by train, while buses connect to Awazu Onsen in 20-30 minutes and for 460 yen one way.
From Fukui
There are a few direct buses between Komatsu Airport and Fukui (Fukui Station East Exit). The one way trip takes one hour and costs 1400 yen.
How to get to and around Kanazawa
How to get to and around Kaga Onsen
How to get to and around Fukui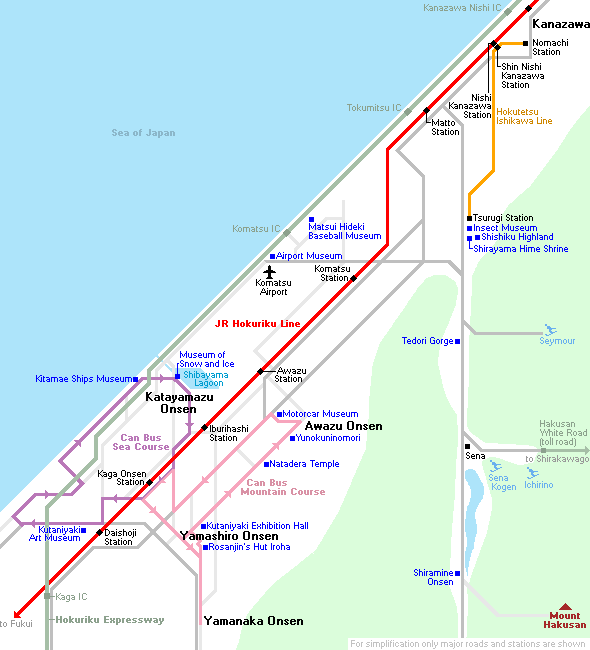 Aviation Plaza
Closed
December 29 to January 3
Admission
Free (additional fees required for simulator rides)
Questions? Ask in our forum.