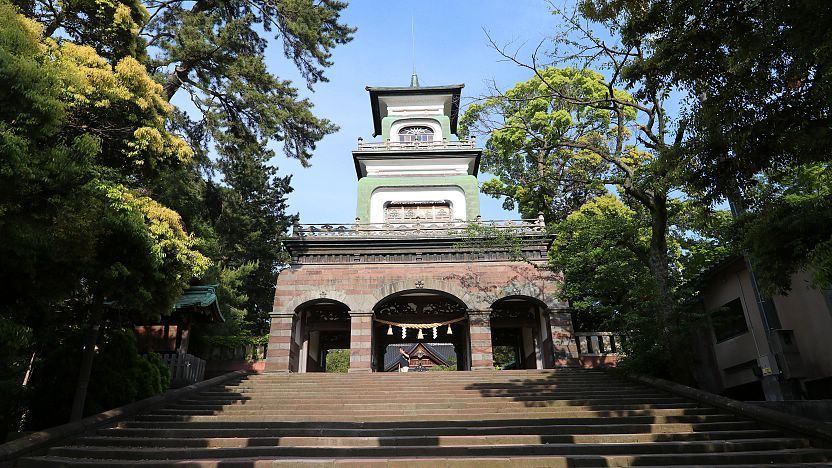 Oyama Shrine (尾山神社, Oyama Jinja) is dedicated to Maeda Toshiie, the first lord of the powerful, local Maeda Clan. The shrine was constructed in 1599 by Toshiie's successor, Maeda Toshinaga on Mount Utatsu. It was later moved to its present location.
Oyama Shrine is known for its unusual gate, which was designed by a Dutch architect, using elements of European and Asian religious themes. While the first story displays a mixture of Japanese and Chinese influence, the upper stories once served as a lighthouse and feature a Dutch style, stained glass window.
The gate originally guarded the entrance to the palace of Kanazawa Castle, and was only later moved to Oyama Shrine. On the shrine grounds stands a statue of Lord Toshiie. There is also a nice strolling garden with ponds and bridges, designed to resemble harps and lutes.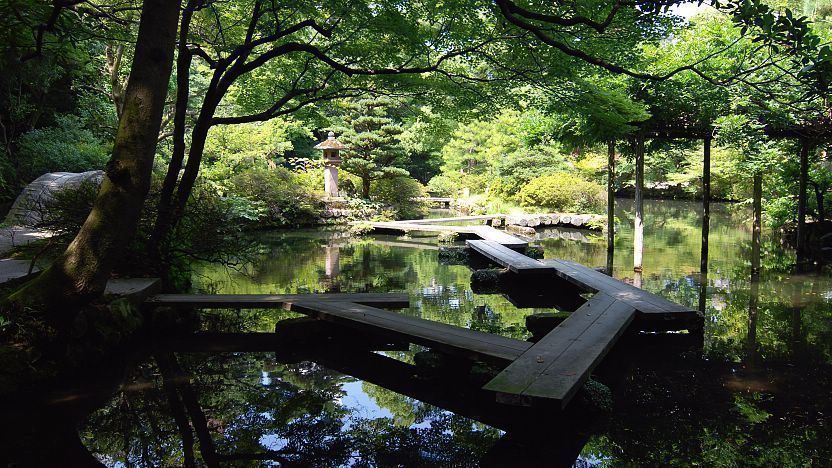 Questions? Ask in our forum.