21st Century Museum
Spectacular contemporary art museum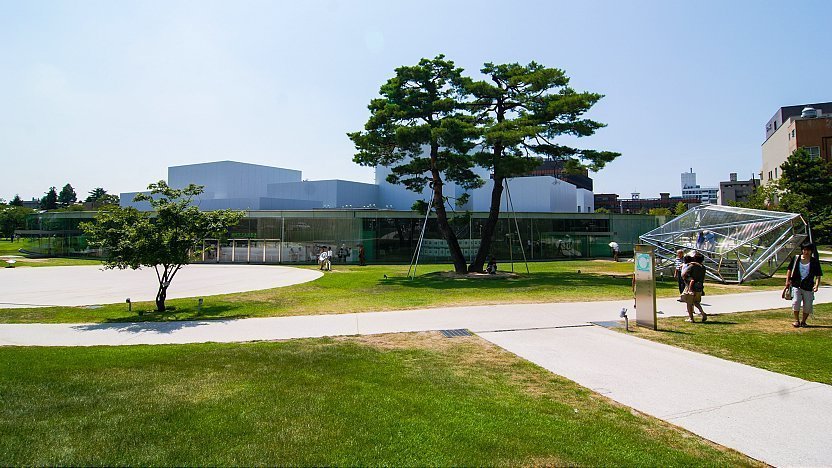 The 21st Century Museum of Contemporary Art (‹à'ò21¢‹I"üpŠÙ, Kanazawa Nijūichiseiki Bijutsukan) opened in 2004 in downtown Kanazawa, just a few steps from Kenrokuen. It exhibits works of acclaimed contemporary artists from Japan and all over the world and is among Japan's most popular art museums.
The architecture of the 21st Century Museum is unique. The museum is comprised of a circular building, 112.5 meters in diameter, with no facade or main entrance. It was designed without a front or back to discourage its patrons from approaching the museum - and consequently its art - from only one direction.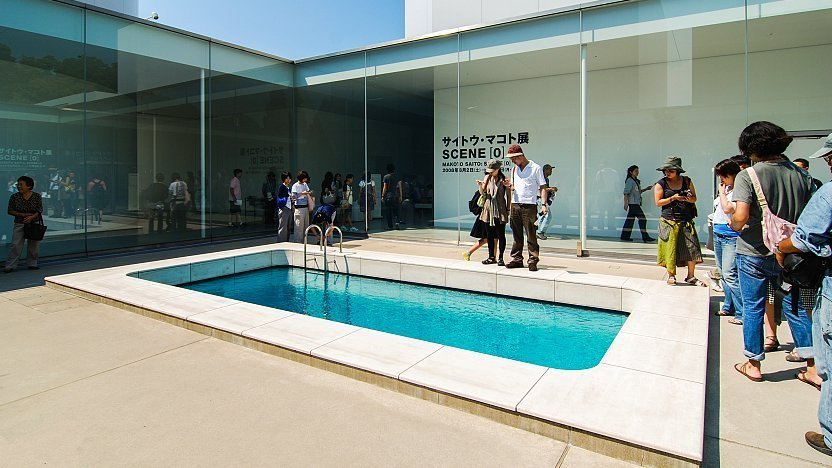 The central paid area of the museum hosts temporary exhibits and usually hosts one or two concurrently. As it is designed to be part of the surrounding community, the museum also has a number of public spaces which include a library, lecture halls and children's workshops.
Interspersed among the spaces of the museum are some permanent installations. These include works such as Leandro Erlich's "Swimming Pool", a pool where people appear to be underwater (entry inside the pool requires paid admission); and James Turrell's "Blue Planet Sky", an exhibit exploring light as a medium which has counterpart exhibits around the world.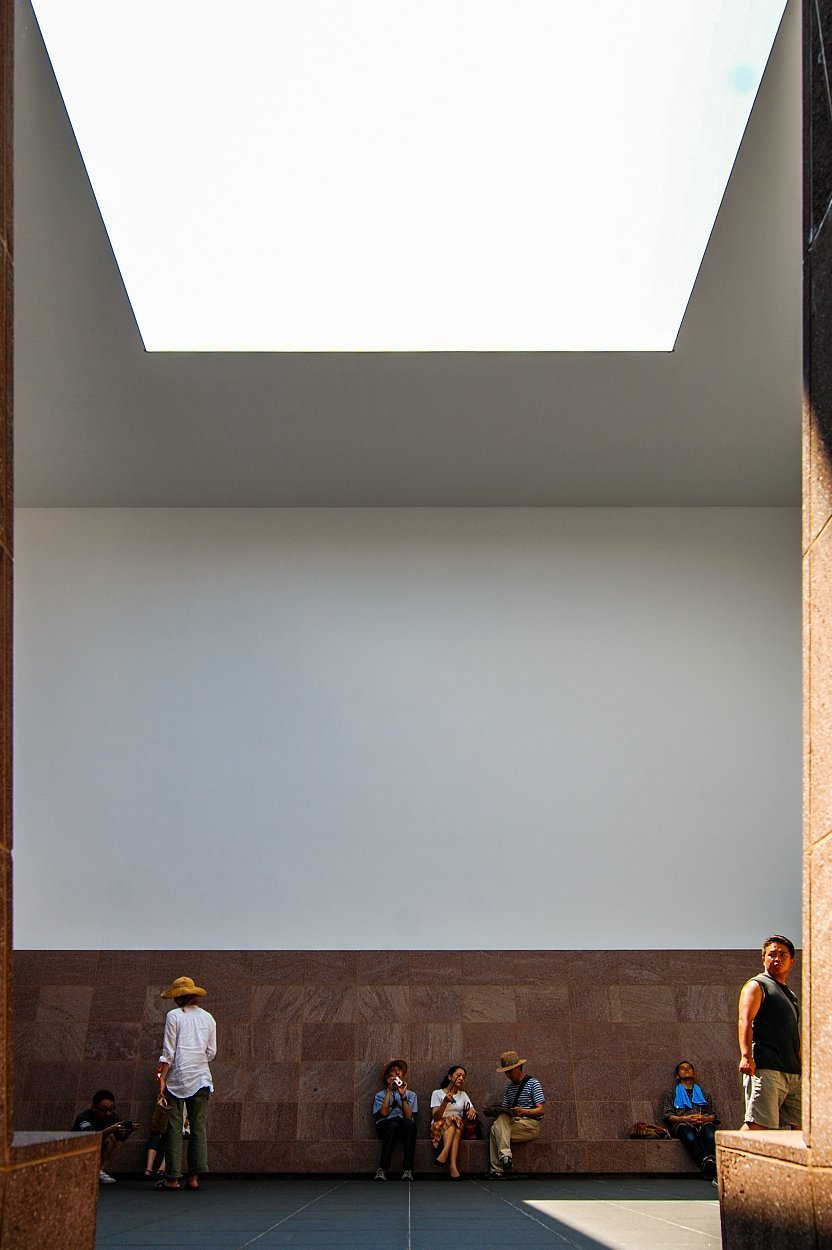 Take a bus from Kanazawa Station (East Exit) to Hirosaka bus stop (10 minutes, 200 yen), from where it is a few steps to the 21st Century Museum of Contemporary Art. Among the buses are also 1-3 JR buses per hour which are covered by the Japan Rail Pass.
Alternatively, Hirosaka bus stop is also served by the Kanazawa Loop Bus in about 20 minutes from Kanazawa Station.
The 21st Century Museum of Contemporary Art is also within walking distance from Kenrokuen and Kanazawa Castle Park.
How to get to and around Kanazawa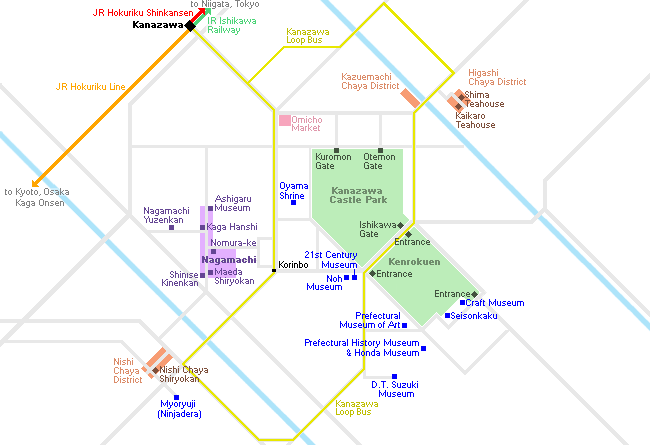 Hours
Exhibitions open 10:00 to 18:00 (Friday and Saturday until 20:00)
Public spaces open 9:00 to 22:00
Admission
Varies by exhibition, typically 1200 yen
Questions? Ask in our forum.