Start
Start at Kanazawa Station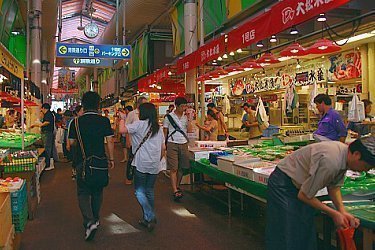 Omicho Market
Omicho Market
is the largest fresh food
market
in
Kanazawa
, specializing in local seafood and seasonal produce. Visitors can enjoy fresh seafood direct from the stores as well as at the numerous restaurants in the market.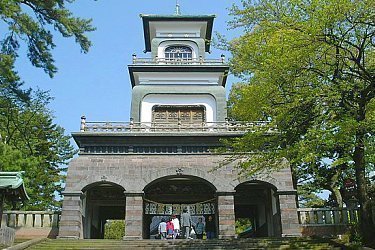 Oyama Shrine
Oyama Shrine
is known for its unusual gate which has a mix of European and Asian influences. There is a garden with ponds and bridges on the
shrine
grounds that make for a pleasant stroll.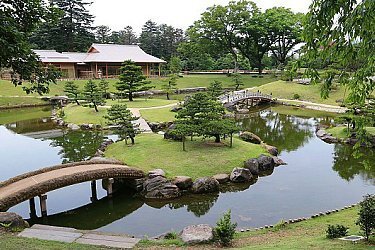 Gyokuseninmaru Garden
Part of
Kanazawa Castle
, the Gyokusenin Garden was relatively recently reconstructed based off archeological findings and historical records. The original
garden
was abandoned after the feudal system had been abolished.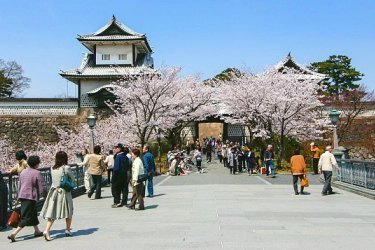 Kanazawa Castle
Most buildings of
Kanazawa Castle
were after the end of the feudal age, and the only original major structures left is the Ishikawa-mon Gate which faces
Kenrokuen Garden
. Over recent years, however, many of the former buildings have been gradually reconstructed, including a long storehouse with turrets, and two gates.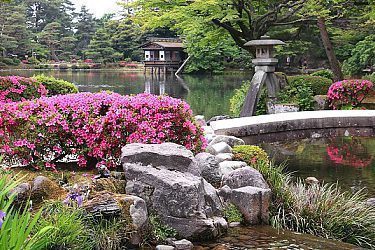 Kenrokuen Garden
Take a leisurely stroll through
Kenrokuen Garden
, and enjoy the seasonal flora and view. One of the most famous sights at the
garden
is the two-legged Kotojitoro Lantern at the main pond.
Direct gate between Kenrokuen and Seisonkaku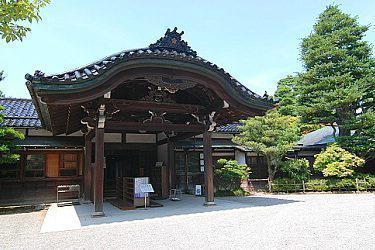 Seisonkaku Villa
Standing adjacent to Kenrokuen Garden, the
Seisonkaku Villa
was built towards the end of the feudal period and is one of the most elegant remaining
samurai
villas in Japan. Visitors can appreciate the traditional elements of
Japanese architecture
here.