Omicho Market
Busy market near Kanazawa Station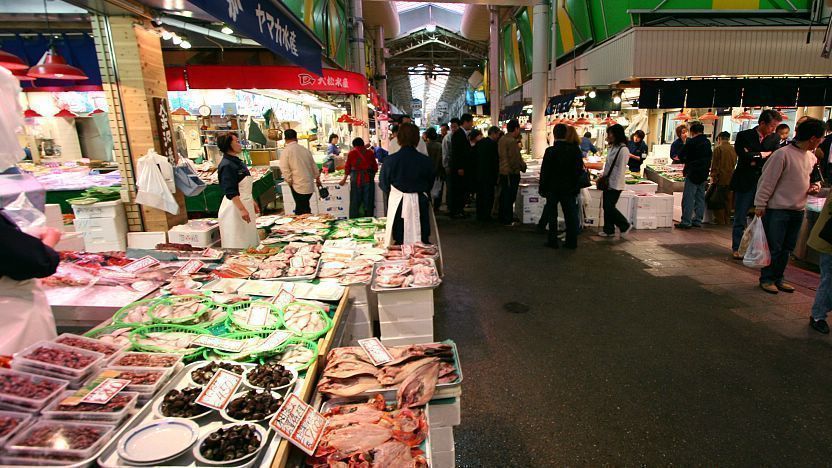 Omicho Market (‹ß]'¬Žsê, Ōmichō Ichiba) has been Kanazawa's largest fresh food market since the Edo Period (1603-1868). Today, it is a busy and colorful network of covered streets lined by about 200 shops and stalls. While most shops specialize in the excellent local seafood and produce, you can also find flowers, clothing, kitchen tools and more on sale.
Although the market is most exciting during the morning hours, it also gets quite busy around noon, when tourists and locals arrive to have lunch at restaurants inside the market. It is not unusual for lines to build in front of the popular restaurants, many of which specialize in rice bowls topped with fresh Kanazawa seafood.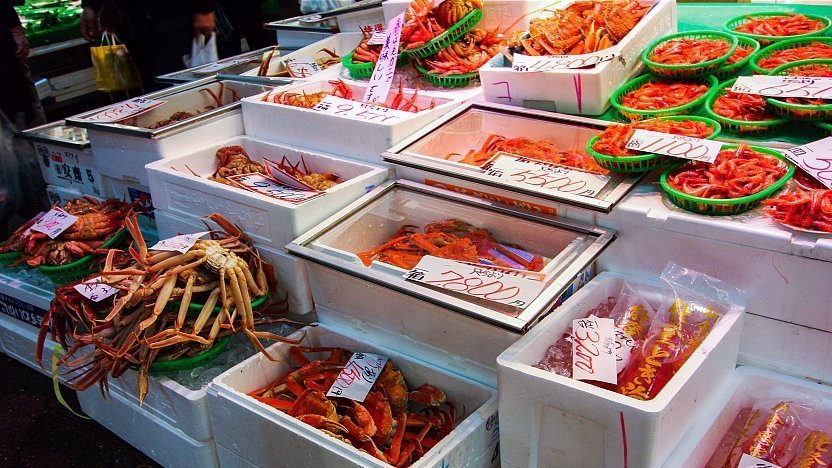 Omicho Market is a 15-20 minute walk or a short bus ride from Kanazawa Station on the way to the city center. Get off at Musashigatsuji bus stop. It is served by most buses departing from the station's east side, including the JR buses.
How to get to and around Kanazawa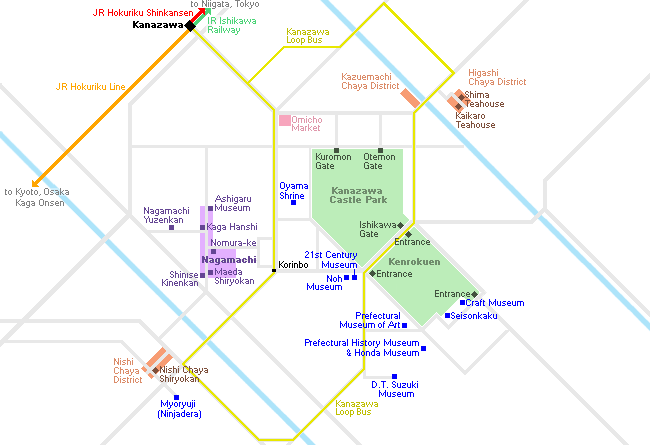 Hours
Vary by individual shop; typically 9:00 to 17:30
Closed
Closing days vary by shop, but many shops are closed on Sundays,
national holidays
or Wednesdays, as well as during the
New Year
holidays.
Questions? Ask in our forum.
Experiences around Kanazawa