Kaga Onsen: Getting there and around
Above fees and schedules are subject to change. Be sure to check current yen exchange rates.
Getting around
Kaga Onsen consists of four hot spring towns, spread out over the plain and hills near the Sea of Japan.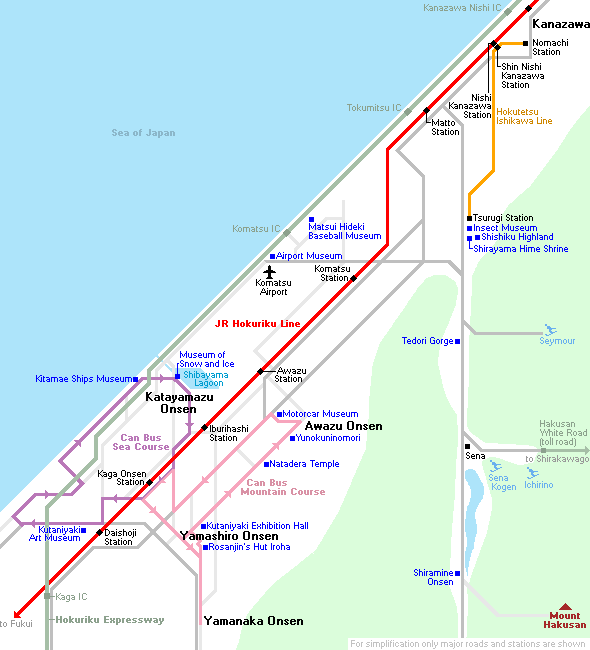 The transportation hub is Kaga Onsen Station on the JR Hokuriku Line from where buses provide connections to many of the area's attractions. Among the buses is the Can Bus (キャン・バス), a loop bus for tourists which connects the station with the four hot spring towns and most other sights in the area approximately once per hour. A 1-day pass for one calendar day of unlimited use of the Can Bus costs 1100 yen. A 2-day pass costs 1300 yen. There are two lines: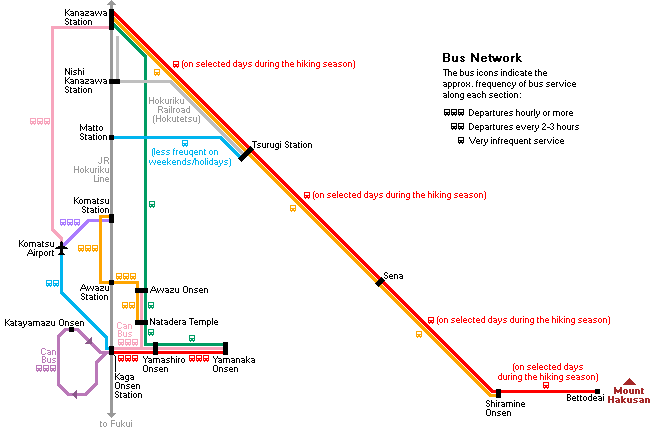 Most attractions of Hakusan City lie in the mountains to the east of Kaga Onsen. There are no direct bus or train connections between Hakusan and Kaga Onsen, and travel usually leads via Kanazawa or Matto stations. Hokutetsu trains in the direction of Mount Hakusan go as far as Tsurugi Station from where there are infrequent buses further into the mountains.
A rental car can be convenient for exploring Kaga Onsen and Hakusan. Rental car outlets can be found in Kanazawa, at Kaga Onsen Station, Matto Station and Komatsu Airport.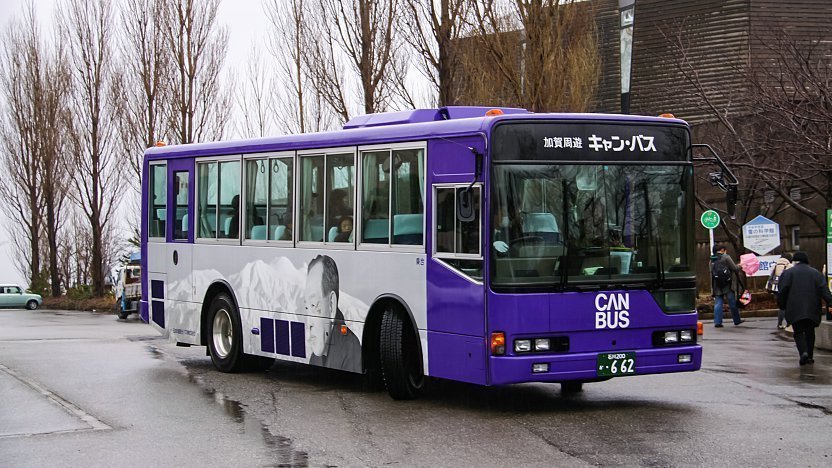 Questions? Ask in our forum.
Araya Totoan

Genuine traditional ryokan in the heart of Yamashiro Onsen. Enjoy the refined cuisine with its esthetic tranquility. Complementary shuttle from JR Kaga Onsen Sta.

View site

Sponsored