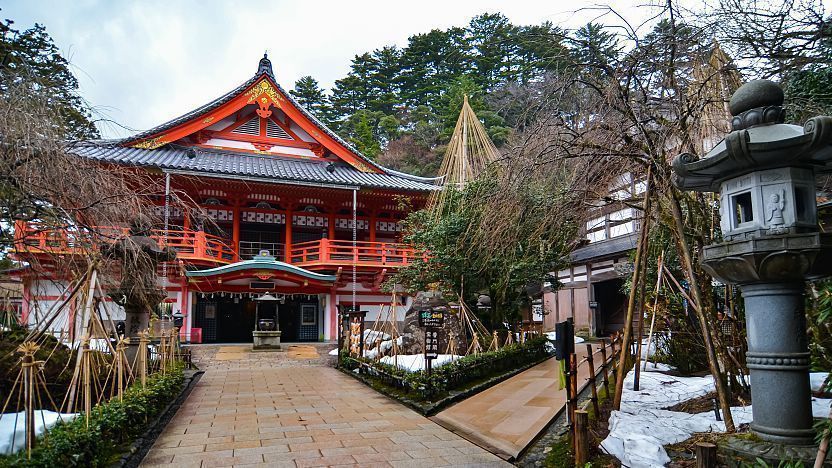 Natadera Temple (ô▀ĺJÄŤ) near Awazu Onsen is a temple of the Shingon sect of Japanese Buddhism. The large temple grounds feature multiple buildings, a pond garden and a characteristic rock face with handcut meditation caves and steps carved into the cliffside.
The temple was founded in 717 by a Buddhist monk who visited nearby Mount Hakusan in search of a goddess believed to reside there. After realizing that the goddess was Kannon, the Buddhist goddess of mercy and compassion, the monk carved a wooden image of Kannon, which together with Mount Hakusan remains Natadera's main object of worship today.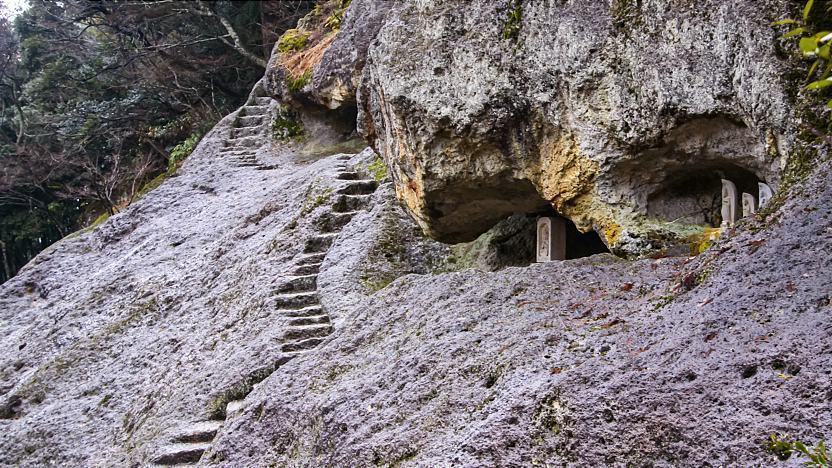 Natadera's grounds are spacious and take at least half an hour to explore. Visitors first come across the recently reconstructed Kondo Hall which houses a large statue of Kannon. A treasure house stands next door. Further back on the grounds is the rocky cliffside with a pond garden at its base. Unfortunately, visitors are currently not allowed to climb up the cliffside due to safety and preservation concerns.
In the very back of the grounds stands the main shrine, built partially into a large cave. The building stores the temple's main object of worship, the wooden statue of Kannon. A three storied pagoda and an observation deck overlook the entire temple grounds from the hillside opposite the cliff. A bell tower and a few more auxiliary buildings are located along the wooded paths back to the entrance.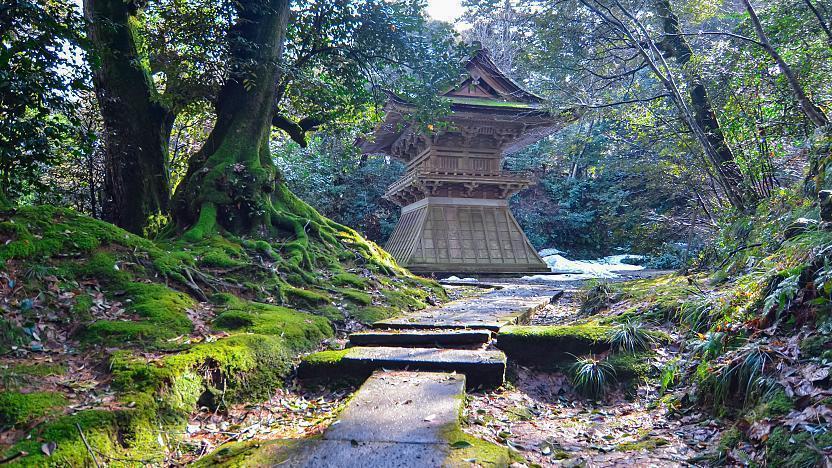 Hours
8:30 to 16:45 (March to November)
8:45 to 16:30 (December to February)
Questions? Ask in our forum.