Yamanaka Onsen
Hot spring town with a pretty town center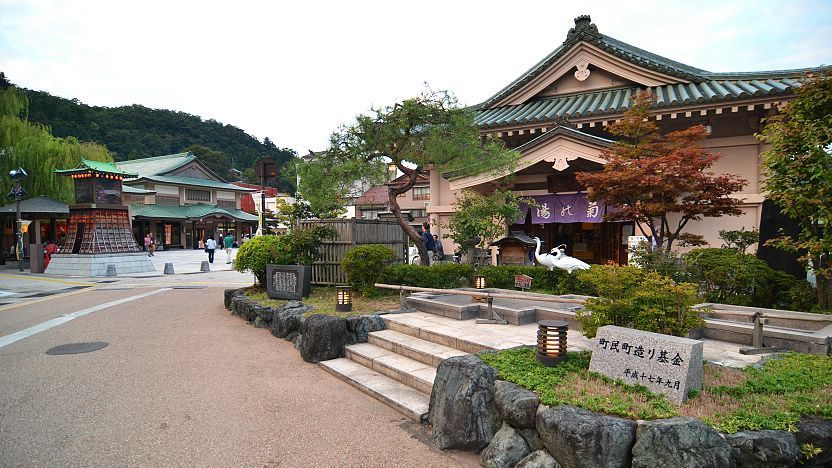 Yamanaka Onsen (山中温泉), a small resort town along the Kakusenkei Gorge, is one of the four hot spring towns that make up Kaga Onsen. The town's hot springs were discovered over 1300 years ago by the monk Gyoki, and have since been known to produce some of the best waters in the region. The town was even lauded by the famous poet and traveler Basho as one of Japan's three best hot springs alongside Kusatsu Onsen and Arima Onsen.
Yamanaka Onsen's hot spring waters are said to ease muscle and joint pain, speed up recovery from disease and improve one's health in general. The healing waters are best experienced at the Kikunoyu, Yamanaka's public bath house. The bath house consists of two separate buildings, a men's bath and a women's bath, which stand around a nicely designed plaza in the center of town.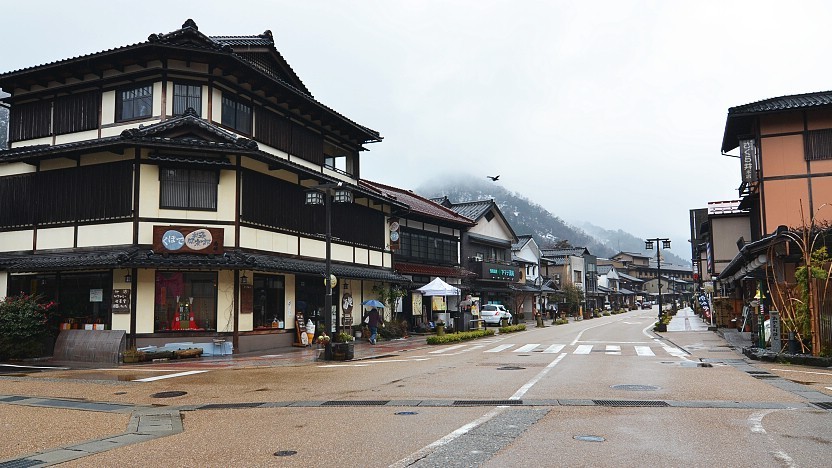 Yamanaka's downtown area leads from the public baths to many of the town's larger hotels and ryokan with some shops and restaurants along the way. The central street is modern and has been renovated with buried power lines and traditionally designed storefronts. In contrast, the narrow lanes that branch off the main street offer a pleasantly quaint view of an old Japanese town.
The Kakusenkei Gorge runs parallel to the town just a few blocks away from the town center. It is crossed by several bridges including a beautiful wooden bridge at one end and a modern, quirky steel bridge at the other. A 15-20 minute long forested trail leads from either bridge down into the gorge and along the river that runs through it, providing a tranquil escape from the town above.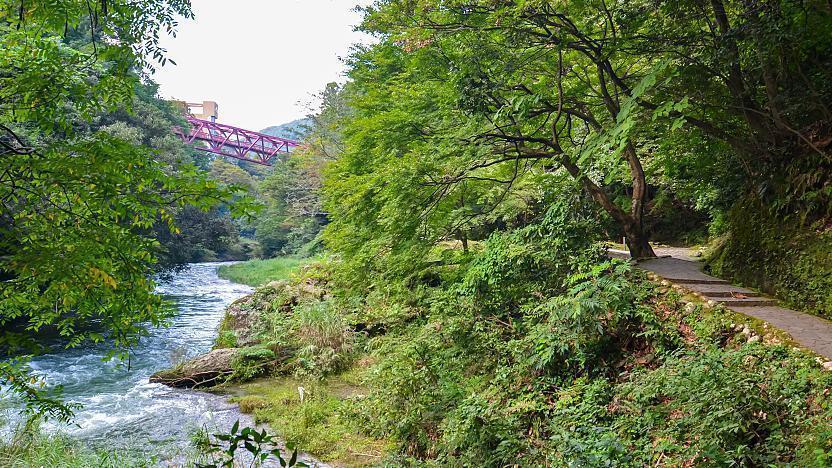 Yamanaka is known for a variety of local crafts and Yamanaka Lacquerware in particular. The local lacquerware has been produced here for over four hundred years and is characterized by fine designs engraved by hand. Visitors can find out more about the lacquering process and buy local lacquerware products at the Urushiza museum and shop at the entrance of the town.
Yamanaka is also known for the Yamanaka-bushi folk song, which originated in the port towns of Hokkaido and was brought to Yamanaka by traders stopping over at the nearby Hashidate Port. Yamanaka-bushi is performed on weekends at the Yamanaka-za theater, a beautiful venue built in 2002 in the same building complex as the women's bath of the Kikunoyu public bath house.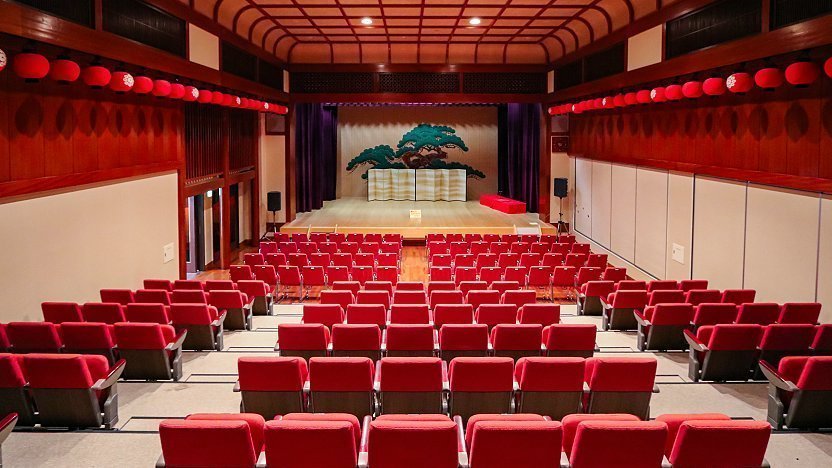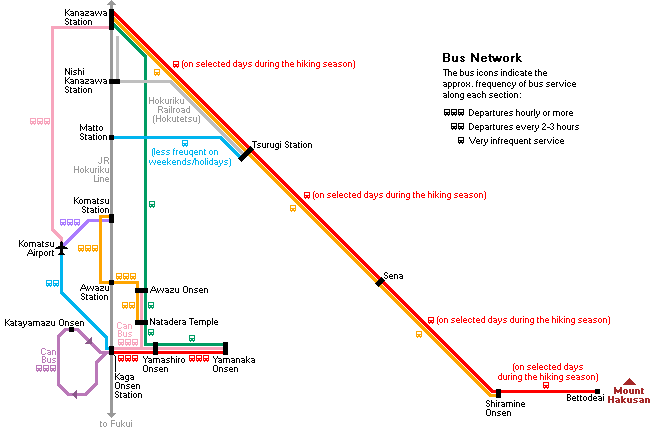 Yamanaka Onsen is a 30 minute bus ride from Kaga Onsen Station. The one way fare is 430 yen, and there are 1-2 connections per hour. Yamanaka Onsen is also served infrequently by the Can Bus along the Mountain Course (25 minutes from Kaga Onsen Station).
How to get to and around Kaga Onsen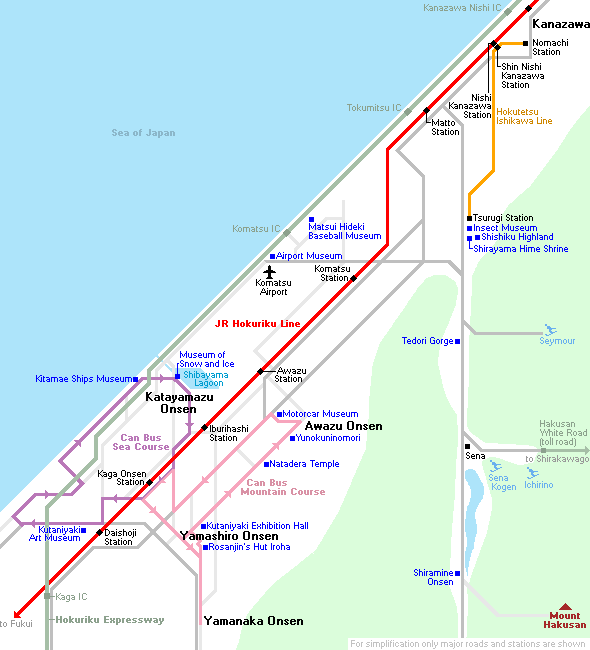 Questions? Ask in our forum.
Araya Totoan

Genuine traditional ryokan in the heart of Yamashiro Onsen. Enjoy the refined cuisine with its esthetic tranquility. Complementary shuttle from JR Kaga Onsen Sta.

View site

Sponsored