Ozu Castle
Recently reconstructed, pretty hilltop castle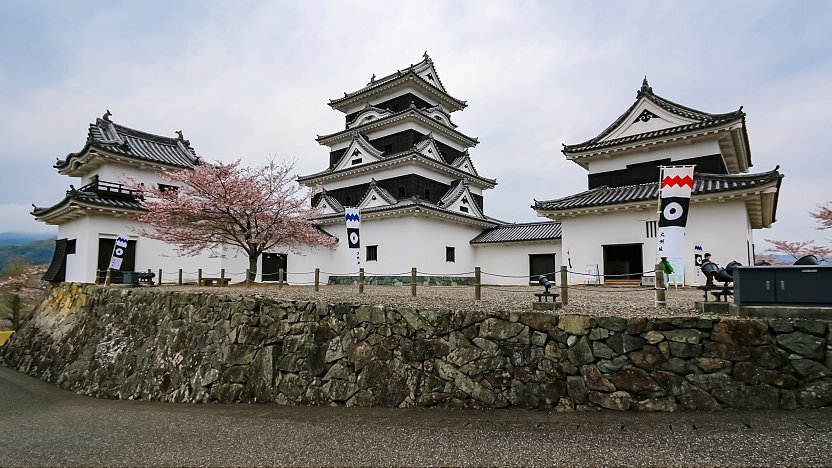 Ozu Castle (大洲城, Ōzujō) stands on a hill by Hijikawa River in the northwestern part of downtown Ozu. The castle has its origins in the 1300s, and it was rebuilt a few times over the years upon destruction by fire, as well as natural and human-caused disasters. The current castle has been reconstructed in phases since the 1950s, and in 2004 the reconstruction of the main keep was finally completed.
Unlike many other castles that were rebuilt in the last century using ferro concrete, the main keep of Ozu Castle was crafted mainly with wood and traditional construction techniques. As a result, it looks close to the original castle not only from the outside but also inside. The main keep is flanked by turrets on two sides, an interesting feature that is quite rare among Japanese castles, many of which have just solitary standing main keeps.
Inside the castle buildings, there are exhibits about the history of Ozu, maps about the local topography from past to present, models of the castle, and displays of armors and other items belonging to past feudal lords. Ascending to the top of the four story main keep rewards visitors with good views over the city and the river.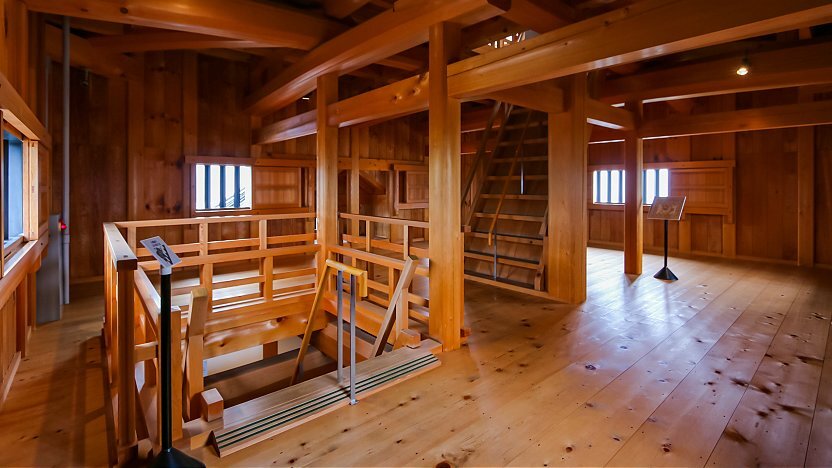 Ozu Castle can be accessed in a 20-30 minute walk or five minute taxi ride (around 900 yen one way) from Iyo-Ozu Station.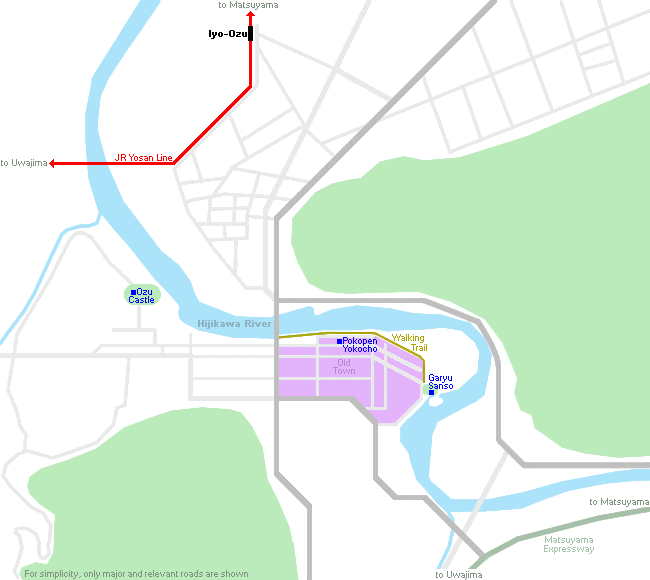 Hours
9:00 to 17:00 (entry until 16:30)
Admission
550 yen (castle only), 880 yen (castle and
Garyu Sanso
)
Questions? Ask in our forum.