Korakuen Garden
Outstanding Japanese style landscape garden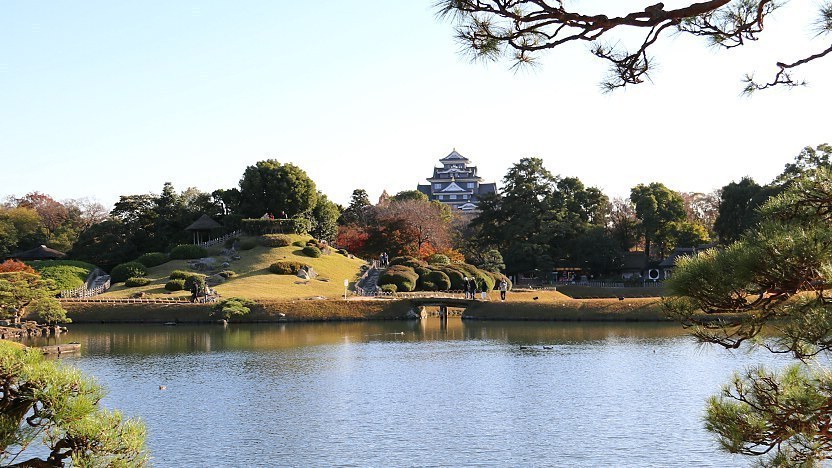 Korakuen (ŒγŠy‰€, Kōrakuen) is a beautiful landscape garden and Okayama's main attraction. Along with Kanazawa's Kenrokuen and Mito's Kairakuen, Korakuen is ranked as one of Japan's three best landscape gardens. It is located just beside Okayama Castle, which can be seen from the garden as "borrowed scenery".
The local feudal lord ordered the construction of Korakuen in 1687 as a place of entertainment for the ruling family and a location for receiving important guests. Occasionally, the public was permitted to enter the garden.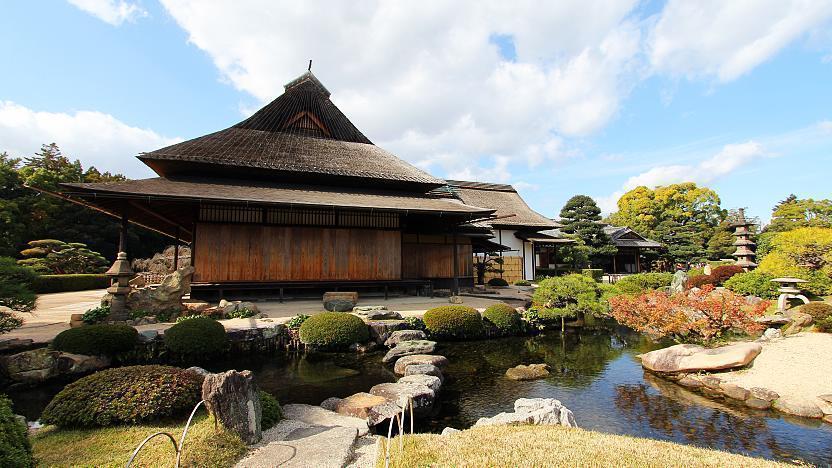 In 1884, a few years after the end of the feudal era, Korakuen became the property of Okayama Prefecture and was opened to the public. The garden suffered damage from floods in 1934 and bombing during the war, but it has always been restored to its original state thanks to the accurate records kept by the garden's designers.
Korakuen is a spacious garden that incorporates the typical features of a Japanese landscape garden, including a large pond, streams, walking paths and a hill that serves as a lookout point. Rather unique for a Japanese garden, however, are Korakuen's spacious lawns. Also found in the garden are groves of plum, cherry and maple trees, tea and rice fields, an archery range and a crane aviary.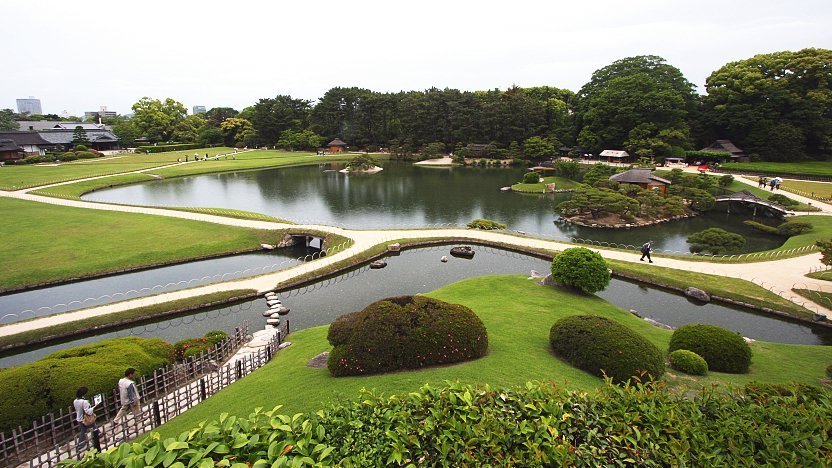 Korakuen has two entrance gates: a main gate beside the Prefectural Museum and a south gate near the bridge that crosses to Okayama Castle.
Korakuen is about 1.5 kilometers or a 25-30 minute walk east of Okayama Station. Trams on the Higashiyama Line can be taken to Shiroshita stop (5 minutes, 120 yen one way, frequent departures) from where the garden's south gate can be reached in a 10-15 minute walk. Alternatively, the Korakuen Bus connects the station with the garden's main gate in a little over ten minutes (100 yen one way, 2 buses/hour).
How to get to and around Okayama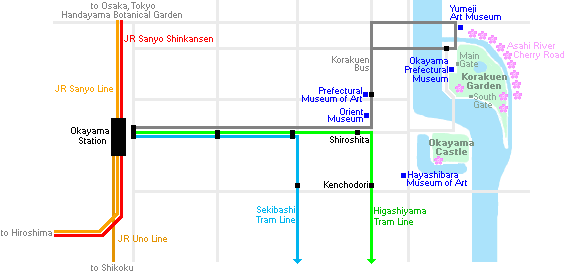 Hours
7:30 to 18:00 (March 20 to September)
8:00 to 17:00 (October to March 19)
Admission ends 15 minutes before closing time.
Admission
410 yen (Korakuen only)
640 yen (Korakuen and
Okayama Castle
)
Various other combination tickets are also available
Typical Visit Duration
45-90 minutes
Questions? Ask in our forum.