Takumikan Craft Museum
About the history and tools of the carpenters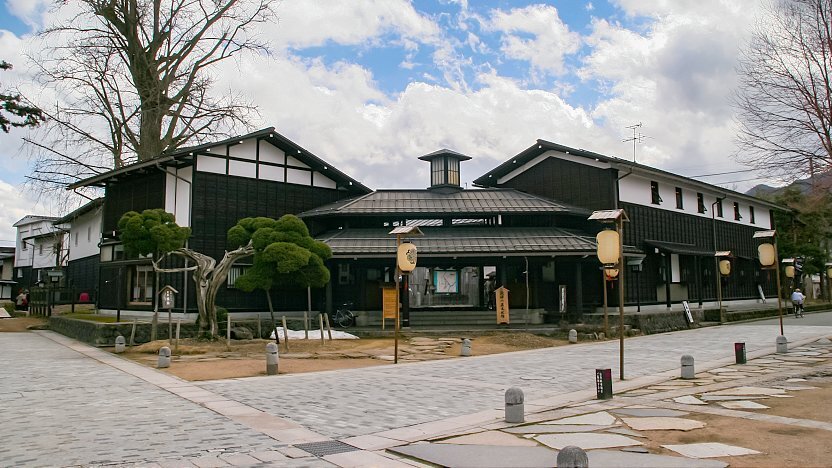 The Hida Region is the mountainous area of northern Gifu Prefecture, where Furukawa and Takayama are located. For centuries, the region has been famous for its high quality timber and the skills of the local carpenters.
The Takumikan Craft Museum (飛騨の匠文化館, Hida No Takumi Bunkakan) was built in 1989 and is dedicated to traditional Hida craftsmanship. The building was constructed by local carpenters using local lumber and traditional carpentry techniques that do not utilize nails.
The museum exhibits traditional carpenter tools and the various types of woods used. In an experience corner visitors can try to put together wooden puzzles and joints, which can be a surprisingly challenging task.
The Takumikan Craft Museum is located in the Festival Square, a small public park in the town center, less than 10 minutes from the station on foot.
How to get to and around Furukawa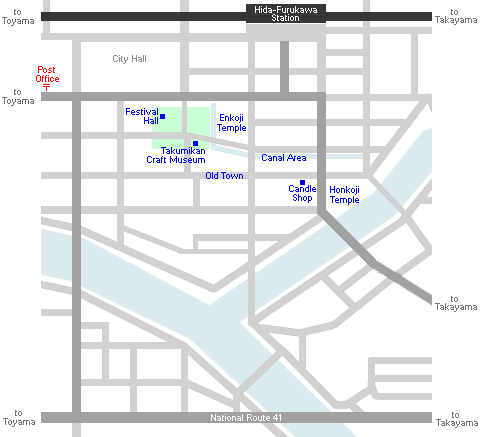 Hours
9:00 to 17:00 (until 16:30 from December to February)
Typical Visit Duration
15-30 minutes
Questions? Ask in our forum.