Naritasan Temple
Popular temple, not far from Narita Airport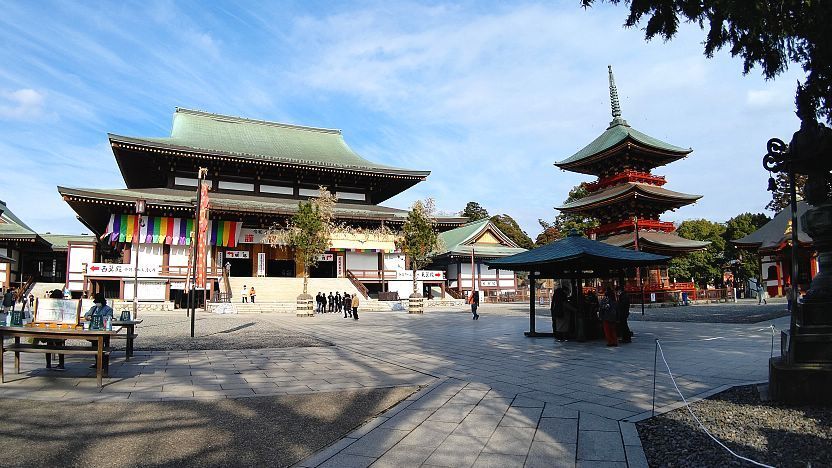 Naritasan Shinshoji Temple (成田山新勝寺, Naritasan Shinshōji) is a large and highly popular Buddhist temple complex in Narita City, not far from Narita Airport. It is a great site to visit if you have three or more hours to spend around the airport and wish to catch a glimpse of historic Japan.
Naritasan was built in the year 940 around its main sacred object of worship, a statue of the Buddhist Fudo Myoo deity. Kobo Daishi, the founder of the Shingon Sect and one of the most important figures in Japan's religious history, is said to have carved the statue.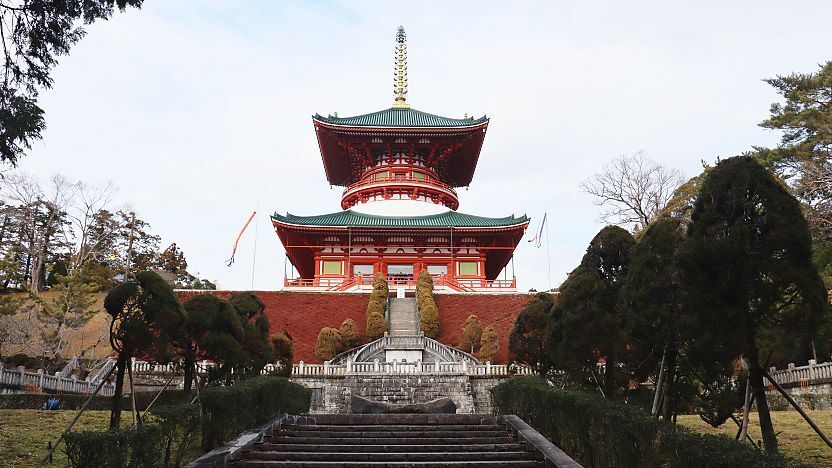 A broad variety of temple buildings stand on the spacious grounds of Naritasan, including the temple's new and former main halls, a three storied pagoda and a huge Tahoto-style pagoda, named the Great Pagoda of Peace. There is also a pleasant park, which incorporates both, traditional Japanese and European elements.
Part of the fun of visiting Naritasan is its store-lined approach, the Omotesando. Stretching over the entire one kilometer distance from the railway stations to the temple, Naritasan's Omotesando is a lively street lined by numerous restaurants and stores, that have been selling traditional crafts, foods and souvenirs to pilgrims and tourists for centuries.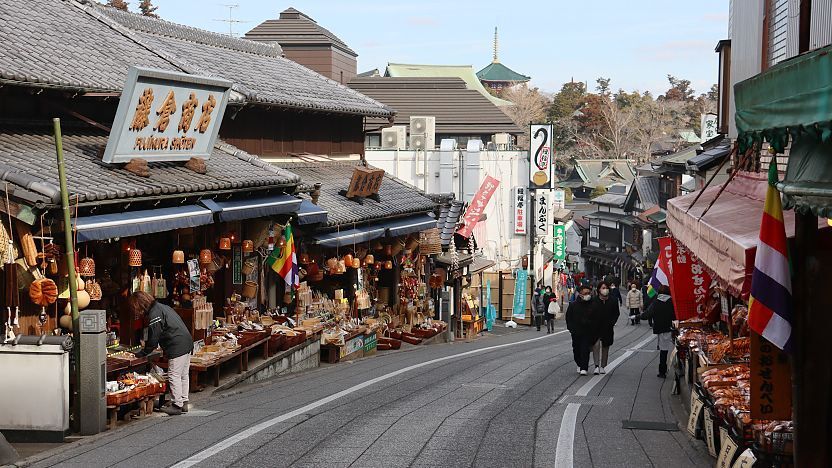 Naritasan is a 15-20 minute walk from JR and Keisei Narita stations. Just follow the shop-lined Omotesando street all the way to the temple. The two stations stand about 200 meters apart, and both offer connections to central Tokyo and nearby Narita Airport.
How to get to and around Narita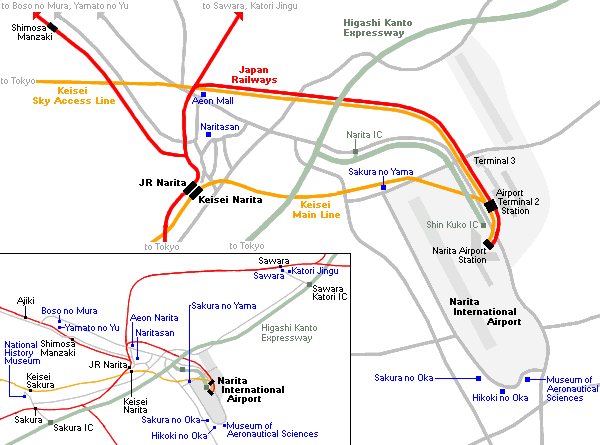 Questions? Ask in our forum.